Nelson Labs: supporting internal quality processes
Nelson Labs is the leading global extractables and leachables lab testing platform, in this guide find out about their other services and how, from development to delivery, they can help get your products to market.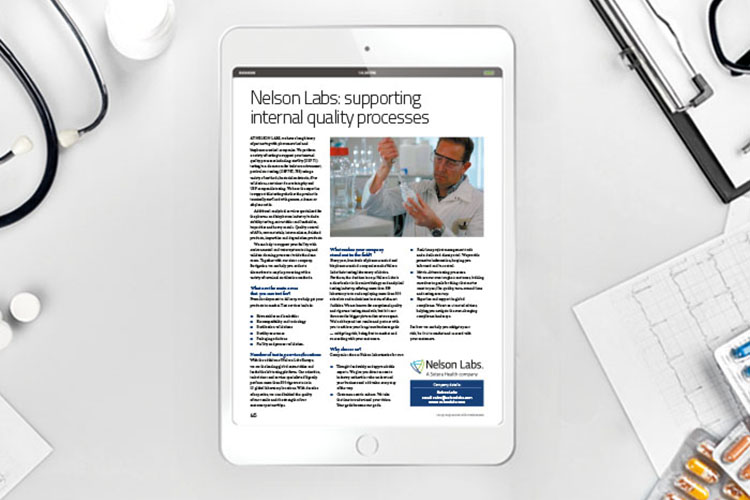 Nelson labs perform a variety of testing to support your internal quality processes including: sterility (USP 71) testing in a cleanroom for isolator environment, particulates testing (USP 787, 788) using a variety of methods, bacterial endotoxin, filter validations, container closure integrity and USP compendia testing.
To find out more about their services and see how they can help you mitigate your risk and beat your competitors to market, download your free copy of their guide to testing.
Issue
Related topics
Related organisations