Building the UK's domestic pharma manufacturing capability
In this article, Rich Quelch, Global head of marketing at Origin, discusses how the UK's pharmaceutical supply chain could be adapted to increase its resilience to future disruptions and the challenges in doing so.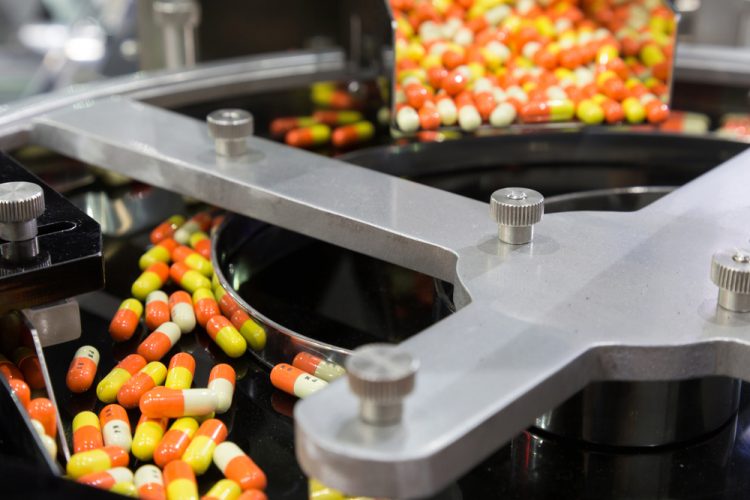 The coronavirus crisis brought into the spotlight shortcomings in the UK healthcare system and its supply chain – many of which the public would never have known about if it were not for these unprecedented times.
Shortages in personal protective equipment (PPE) at the start of the pandemic were the most widely covered in the media. However, COVID-19 also placed huge strains on life sciences diagnostics and the supply of intensive care medicines, over-the-counter drugs and oxygen, creating delays and leaving doctors with no other option than to ration supply. As a result, a growing number of organisations, including the UK's National Health Service (NHS), are calling on the government to bring more pharmaceutical manufacturing to the UK to reduce the risk of history repeating itself.
A strengthened manufacturing and supply chain network would also protect the UK's position as a world leader in life sciences, save the NHS and taxpayers money and ensure access to the latest lifesaving and life-changing medicines.
So, how can government and enterprise work together to build on the UK's domestic pharma manufacturing capability and lead the way in innovation?
The current state of UK pharma manufacturing
Global drug supply chains are long and complex. It is common for drug development, manufacture and packaging ready for market to take place in different countries, or even different continents.
Big pharma is predominantly American and European. The top five are Pfizer and Merck in the US, Roche and Novartis in Switzerland and GlaxoSmithKline in the UK. Yet pharma supply chains are very much globalised, with China and India playing key roles in the supply of both ingredients and finished drugs. China is the powerhouse when it comes to active pharmaceutical ingredient (API) production, manufacturing around 40 percent of worldwide supply, whereas India is becoming a major player in the formulations segment of the industry and is now the third-largest producer of pharmaceuticals in the world by volume.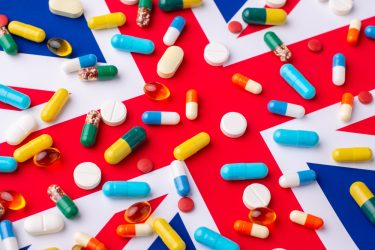 Historically, the UK has excelled at early innovation in medicines platform R&D but has lost out to other countries for the final manufacture and packaging of these high-value products. Moreover, this trend is becoming increasingly pronounced.
In 2019, it was reported the fastest-growing exporters of drugs and medicines since 2015 were: Denmark (up 485.1 percent), Netherlands (up 60 percent), Italy (up 47.3 percent) and Switzerland (up 38.2 percent). Only three countries posted declines in their exported drugs and medicines sales over this period; these were the UK (down 26.7 percent), Ireland (down 18.9 percent) and US (down 6.1 percent).
The globalisation of big pharma has meant many nations rely on others for their supply, especially China for APIs, and the COVID-19 pandemic has exposed these dependencies. The UK is among these, relying heavily on the import of finished goods and leaving the country more vulnerable to supply shortages. You only need to look at MIMS' drug shortage tracker to see the extent of this issue.
As growth rates slow in traditional markets, there is a greater sense of urgency for the UK to enhance its discovery, development and manufacturing capabilities for future treatments and complex medicines, alongside established drugs. The benefits would include early access to medicines, minimised delays and shortages, new highly skilled employment opportunities, intellectual property and boosts to regional economies, as well as UK plc.
But this can only happen if we have a clear end goal and collaboration among the various stakeholders throughout.
One area in which the UK has responded to the demands of the COVID-19 pandemic is diagnostics and testing, only made possible by the collaboration of stakeholders. The life sciences industry, both multi-national organisations and smaller companies, has mobilised in an unprecedented way to make COVID-19 tests available to the public and key workers. These improved techniques and production capabilities will support the UK to be a global leader in this space moving forwards.
Change pressures and stress factors
International pharma supply chains are currently under considerable pressure from confounding stress factors – all existing before the unprecedented challenges of COVID-19 came to be.
These stress factors are intensifying every year and combining to present a real challenge, particularly for supply chain management. Here is a brief overview of just some of them: 
Environmental pressures: regulators are imposing stricter environmental controls across the design, manufacture and transportation of pharma products to help curb carbon emissions and reduce plastic and water waste.
A new wave of medicines: complex biologic drugs and gene therapies are becoming increasingly popular but throw up huge challenges for manufacturing and distribution networks due to their sensitivity and short lifecycle.  
Demographic shifts: populations around the world are ageing and so is the prevalence of associated chronic diseases associated such as diabetes, cardiovascular disease, cancer and dementia.
Falsification: the criminal market for falsified medicine is worth over $200 billion per year, making the protection of medicine quality and safety a priority, including the development of tamper-proof packaging technologies. 
Demand from emerging markets: to unlock the potential of developing regions such as the BRIC (Brazil, Russia, India and China) economies, pharma needs to invest in and implement truly global supply chains.
In addition to these, Brexit and the COVID-19 pandemic have significantly impacted the UK healthcare and pharmaceutical sectors and the ramifications are likely to be felt for many years to come.
Future-proofing requires a multi-layered approach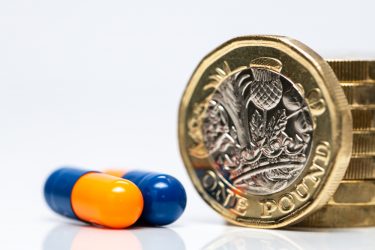 Historically, the UK has excelled in the discovery and development field but has then lost out on the high-value manufacturing of these drugs and medical devices, with much of this going abroad. As such, there are huge technological and commercial opportunities available to UK pharma that are not currently being tapped into – or at least at scale.
With the UK now out of the EU, the UK Government has the opportunity to challenge this slowdown and with improved fiscal incentives, skills development, earlier collaboration with regulators and greater inward investment, we can not only reverse this slowdown but rapidly accelerate it. The expansion of innovation centres and strategic investment in new technologies will not only bolster the UK's drug discovery and development programme but help to build and future proof the UK's pharma manufacturing capabilities too.
This will allow the UK to keep up with the pace of change and new opportunities in advanced therapies and complex medicines, as well as create a more efficient route to commercialisation instead of exporting manufacture to countries abroad. Over time, this will form a parallel supply chain in which the UK will have the ability to manufacture both new and traditional medicine types domestically, minimising the risks of disruption and delays which have recently been intensified by the challenges of Brexit and the COVID-19 pandemic.
However, the skills gap in the life sciences will also need to be prioritised to create a world-leading workforce. Apprenticeships, alongside academic routes, will have an increasingly important role to play.
According to The Science Industry Partnership (SIP), over 133,000 new skilled scientific staff will be required through to 2030 to replace retirees and achieve UK pharma's growth ambitions. This includes highly specialised roles across the sector in biopharmaceuticals (R&D and manufacturing), medical technologies (R&D and manufacturing) and the services and supply chain.
As well as upgraded UK manufacturing sites and actions to address the skills gap, priorities also include the expansion of warehouse infrastructure to hold buffer stocks to cope with supply shortages or peaks in demand, investment in the latest supply chain technologies to increase efficiency, sustainability and reduce counterfeiting.
Regulatory changes are also needed to attract and incentivise private investment, alongside greater public investment in UK pharma infrastructure.
In conclusion, building up the UK's domestic manufacturing capabilities will not happen overnight – it is a long-term change project that requires the buy-in of all stakeholders, including government, regulators, pharma, supply chain experts, academia and investors.
About the author
Rich Quelch is the Global Head of Marketing at Origin. He is an experienced global marketer within the healthcare and pharmaceutical sector. Rich has led the development of the Origin brand, positioning it as a world-leading supplier of innovative and ground-breaking pharmaceutical packaging devices, as well as offering a unique supply chain model which is disrupting the pharma industry. 
Related diseases & conditions