Putting safety at the heart of clinical research outsourcing strategy
Pharma companies outsourcing clinical research support without focusing on safety are paying the price. Here, Natalia Vlcek, Pharmacovigilance Manager and EU QPPV at Arriello Group, offers some practical tips for ensuring best practice when it comes to safety in clinical research outsourcing.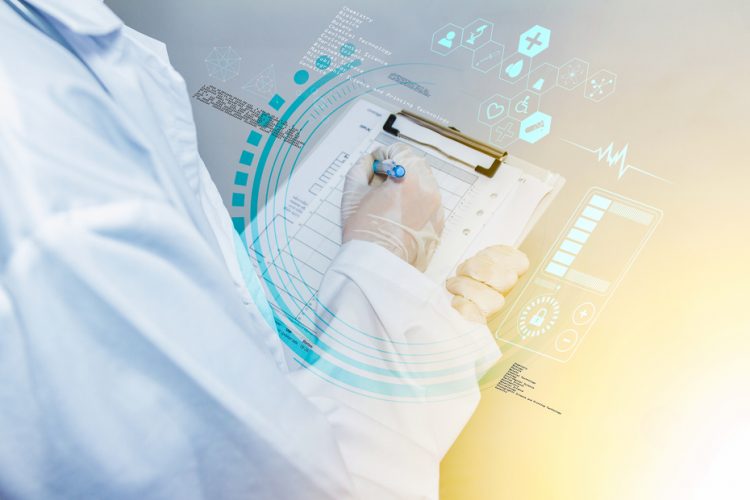 For many clinical research organisations (CROs) offering full-service outsourcing, safety is too often an add-on. The risk of this approach is the safety team is not sufficiently knowledgeable to ensure full compliance or to support clinical trials efficiently. Global CROs offer a large network of local partners – and that may be initially reassuring to multinational pharma companies – but there is often a disconnect when it comes to using that network effectively for clinical safety.
So often, the CRO's global partner network knows everything about how to get the trial registered and how to run the trial, but they are less experienced with safety. They may suggest a less than optimum approach to safety or, through inexperience, request time to consult with local national competent authorities (NCAs) on a safety question. This introduces inefficiencies and potential non-compliance because the trial is running like a train that cannot be stopped while the safety services are still trying to catch up. Delays and inefficiencies have led to pharma businesses having to double or even triple their clinical safety budget.
There are several practical steps that can support pharma businesses looking to put safety front and centre of clinical research outsourcing strategy.
Outsourcing complexity
It is important to avoid a one-size-fits-all approach. Each product has a specific safety and efficacy profile. Pharma businesses vary in size and focus, from small biotech to orphan oncology to generic bioequivalence, all requiring specific expertise on varying budgets.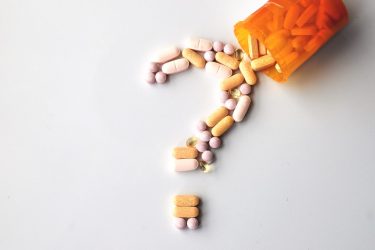 At the same time, some products may have particular risks that require study sponsors to look for certain adverse events and do some additional monitoring or reporting. At the other end of the spectrum, some trials are run with products that are already well established on the market, with a known safety profile – perhaps they are now being tested for a different patient group or for a new indication. In this case, the safety approach may be a bit more hands off, focusing more on a general oversight.
If companies do not get this right, it can lead to inflated costs. For example, a small biotech company working with a large company that offers safety as an adjunct may find themselves paying for systems and processes that are over and above what they need. This can lead to a lot of unpleasant budget surprises for the client, arising from additional meetings and customisation. When choosing a supplier for outsourced services, this type of business would need to focus on a requirement for consultancy and partnership.
Efficient information exchange
Another key step to putting safety front and centre of clinical research outsourcing strategy is to prioritise effective communication. An efficient exchange of information is crucial to nip potential issues in the bud and to stay ahead of any issues that might develop into a safety risk to patients or a budget drain on the study. Communication issues cost money and may even impact the quality of the safety part of the trial.
Having an oversight of the activities of the vendor is a legal sponsor responsibility, so should be facilitated and supported by the vendor. One way to guarantee that will happen in an outsourced arrangement is to make sure you will be working with a project manager who is not focused entirely on the technical side of things and instead also focused on communication with the client. Time for communications, specified communication touchpoints explaining and facilitating communication between the technical staff and the sponsor must be accounted for explicitly in the budget.
Having an oversight of the activities of the vendor is a legal sponsor responsibility, so should be facilitated and supported by the vendor"
For many vendors offering outsourcing services, this type of partnership approach to safety demands a cultural change that they have yet to make. So, when assessing reference sites, look for evidence of very frequent communication – multiple meetings and not just with the technical team and the study execution team, but also between the project manager and the contact person on the sponsor side. Additionally, check that communications highlight the pain points and provide clear actions, rather than just comprising masses of unexpurgated data.
Local network governance
Clinical safety vendors range from small companies offering services in a single region to the big CROs offering clinical safety as add-on service. The bigger the company, the bigger the global footprint. Yet the 'big boys' often fail to make optimal use of their local network and ensure the study sponsors have the correct and most up-to-date information for full compliance, whilst not losing out on efficiency.
The reasons for sub-optimal use of local networks range from slow knowledge transfer processes, long reporting lines and circuitous reporting routes and no drive to keep costs down. Smaller and mid-sized companies often have more direct communication channels within their global network and will understand the importance of keeping sponsor costs low. They are also more likely to think out of the box and come up with creative ways to be compliant efficiently.
Achieving consistency in safety information across studies can go a long way to driving efficiency – and safety"
It is important to ask potential outsourcing partners questions about the governance of the local network. Ask the difficult questions: how do you make sure that you will get the information that we need from the vendors and in a format that is usable? How do you keep oversight of the local subcontractors and vendors? Do you audit them?
Achieving consistency in safety information across studies can go a long way to driving efficiency – and safety. Ensuring data consistency in an outsourced arrangement is a challenge because sometimes sponsors choose different vendors for each study, due to regional coverage or a specific expertise in a disease area. The downside of this approach is that safety information is scattered across multiple systems. This makes it difficult to maintain an oversight of the safety database. Processes are less efficient as various teams all need training on different systems. At the end of the process, multiple data migrations will be needed and therefore there is an evident benefit in having all the data in one place, facilitating a holistic view.
The risks of safety as an add-on service
Many CROs offer safety as an add-on service. The risk of this approach is that the safety team is often not specialised, with multi-tasking clinical research associates (CRAs) not having the breadth of experience needed to ensure full compliance, nor to think out of the box in terms of efficiency. Regulatory changes affect clinical trials all the time and it is important to keep ahead of the game. Ideally outsourcing to partners with contacts at regulators will help with that.
Putting all trial-related services under one roof with one vendor can seem like a good idea, bringing benefits in terms of oversight and efficiency. However, outsourcing to a vendor without specific safety expertise can be a costly step in the long run. It is vital for study sponsors to select a vendor for their clinical safety that has a safety as their core business. That way, sponsors can sleep easy at night knowing there is less chance of needing to implement unplanned processes and eliminating unpleasant budget surprises.
About the author
Natalia Vlcek is Pharmacovigilance Manager and EU QPPV at Arriello Group. Natalia Vlcek has 16 years of experience in the fields of pharmacovigilance and quality assurance, ranging from primary care products to the orphan space. She has worked within pharmaceutical companies as well as CROs. Natalia is contactable at: [email protected].