Global pharmacovigilance market to value almost $15bn by 2028
Research suggests outsourcing and the increasing incidence of adverse drug reactions (ADR) will be primary drivers of growth in the global pharmacovigilance market.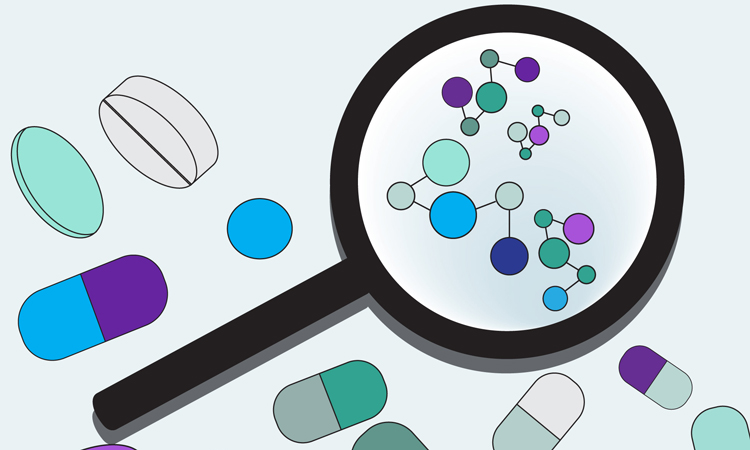 According to a report, the global pharmacovigilance market is anticipated to value $14.95 billion by 2028, with its compound annual growth rate (CAGR) of 11.5 percent attributed to the increasing incidence of adverse drug reactions (ADR), among other factors.
The market research report stated that, by product life cycle, the Phase IV segment held the dominant share, approximately three quarters of the market, in 2020, owing to the extensive post-marketing surveillance of pharmaceuticals and an increasing number of ADR incidences.
ADR are a substantial healthcare burden, according to the report, and are one of the most prominent causes of morbidity in developed countries. The National Center for Biotechnology Information (NCBI) estimates that approximately five percent of total hospitalisations in Europe each year are due to ADR. Additionally, it suggests that pharmacovigilance is becoming increasingly important, since a large proportion of the total volume of drugs consumed are medicines to treat chronic diseases and administered in non-hospital settings.
The report also stated that contract outsourcing of pharmacovigilance accounted for a significant share of the market in 2020, some 59.24 percent, as leading pharma companies turned to outsourcing to reduce costs and minimise operational expenses. According to the report, this trend should provide contact research organisations (CROs) in developing regions with an opportunity to gain more revenue share. In fact, the report suggests that the Asia Pacific region will exhibit lucrative growth in the forecast period (2020-2028), attaining a lucrative CAGR of 13.2 percent because of the availability of low-cost labour and the rising number of outsourcing companies in this region.
The authors also stated that remodelling of product development processes will drive demand for pharmacovigilance services during the forecast period, as would increasing externalisation of clinical trial studies by large pharmaceutical and biopharmaceutical companies, the growing regulatory burden on manufacturers and the introduction of technologically advanced software services.
According to the analysts, industry participants are focusing on increasing R&D activities to develop better pharmacovigilance services and leveraging new product launches and mergers and acquisitions to gain a competitive advantage. They are also taking part in collaborations with pharmacovigilance service providers to gain access to medical information and manage pharmacovigilance workflows. An example is Accenture's collaboration with Bayer in September 2019, which enabled Bayer to implement the INTIENT Clinical platform to simplify and speed up its drug development processes. Accenture also collaborated with BioCelebrate in 2017 to develop a platform for aggregating and analysing clinical information for improved drug development efficiency. According to the report, such initiatives help companies maintain their market position.
Some factors slowing the growth of the market include shortages of skilled labour in certain areas, the technology being too expensive for small and mid-sized players and scarcity of integration standards.
By type, the report found that spontaneous reporting held the largest revenue share in 2020, due to its wide application in pharmacovigilance and benefits such as easy simulation of data sets for better drug comparison. By end-user the biotech segment is anticipated to exhibit a lucrative CAGR of 12.6 percent because of increasing R&D for the development of novel biologics. By area, the Asian
Key players included in the pharmacovigilance market report include Accenture, Clinquest Group B.V. (Linical Americas), IQVIA, Cognizant, Laboratory Corporation of America Holdings, IBM Corporation, ArisGlobal, ICON Plc., Capgemini, ITClinical, TAKE Solutions, PAREXEL International Corporation, BioClinica Inc., Wipro Limited, UNITED BIOSOURCE CORPORATION and FMD K&L.