What are the challenges in developing and delivering lipid nanoparticle mRNA-based vaccines?
In response to the COVID-19 pandemic caused by the SARS-CoV-2 virus, the emergence of RNA vaccine technology has enabled rapid development of critical vaccines. Traditional vaccine production methods makerapid development challenging, requiring cell line production of viral proteins and laborious purification development, which requires extensive effort and long timelines. RNA vaccine technology utilises lipid nanoparticle-encapsulated mRNA to deliver targeted genetic information to patient cells, allowing them to produce the viral protein, triggering an immune response. In this article Andrew Bright and Stuart Jamieson highlight and discuss the unique challenges of this breakthrough vaccine technology through development and delivery.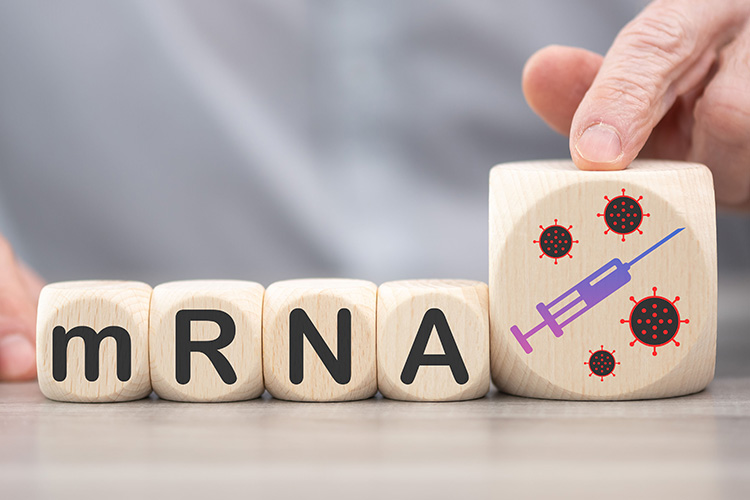 THE SARS-CoV-2 virus and the pandemic caused by it has led to an unprecedented and accelerated effort to develop a vaccine. By 3 March 2021, 177 vaccine candidates for the prevention of COVID-19 were in development.1 Prior to 2020, the development of a new vaccine was a long process taking an average of 10 years – the fastest being the mumps vaccine that was developed in four years in the 1960s. The most advanced SARS-CoV-2 vaccines, however, are based on the use of mRNA lipid nanoparticle technology, with the Moderna (mRNA‑1273) and Pfizer-BioNTech (BNT162b2) vaccines being approved for use in under 10 months while still meeting the stringent regulatory standards for safety and effectiveness.2
In these new generation vaccines, mRNA encodes the genetic information to produce a target antigen, such as the spike protein that is found on the surface of the SARS-CoV-2 virus. This mRNA is then encapsulated in lipid nanoparticles for injection.3 Once injected into a person, the mRNA is taken up into the cells and their own intracellular translation machinery is triggered to produce the antigen protein. These produced antigens then trigger the body's immune response and the production of antibodies, which ultimately protect the body against future infections from that virus.