How off-patent strategies benefit patient care
Graeme Duncan, CEO at ADVANZ PHARMA, discusses how targeted strategic investment within the off-patent sector can add value and enhance choice for patients and healthcare professionals alike, while helping to drive and maintain innovation within the pharmaceutical industry.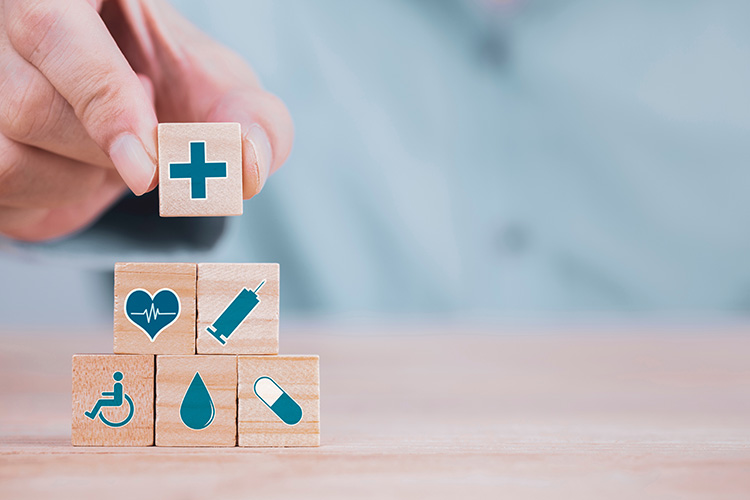 THE OFF-PATENT sector has a long track record of careful strategic decision‑making to deliver increased patient choice and greater access to affordable medicines. A large part of this strategy centres on the organic growth of a company's pipeline assets, while the remainder tends to revolve around mergers and acquisitions (M&A) of products and companies. At ADVANZ PHARMA, M&A have played an integral part in how we can broaden our offering, strengthen our capabilities and ultimately provide greater patient and clinician choice when it comes to off-patent, complex medicines. Here, I share how our strategic approach in the off-patent sector has helped to drive innovation across a wide range of therapy areas.
Off-patent medicines and innovation
Innovator companies undoubtedly play a vital part in researching, developing and bringing pioneering treatments to market; however, it is important not to overlook the value of off-patent medicines and their longevity in the healthcare system. Without investment, the ongoing provision of such treatments would be unsustainable and patient access would be reduced, leading to a lack of competition and decreased availability. Generic alternatives help to drive down costs, which in turn provides hospitals and healthcare professionals with the opportunity to free up budget to spend elsewhere; meaning great value and benefit to patients, healthcare providers and healthcare systems as a whole. The pharmaceutical lifecycle does not exist in isolation from either individual companies or patients. The largest volume medicines are indeed off-patent and thus continued investment in these medicines and the ongoing reformulation and enhancement of them benefits millions of patients around the world. The entire pharmaceutical sector has a duty to ensure these medicines live beyond a single company's ownership of them.
However, realising the potential of off-patent medicines cannot be completed in isolation either; it is important that we work together with large pharmaceutical companies to advance science and support innovation. We know there is huge potential to improve treatments for both specialised and larger patient populations, so when a treatment's patent expires, our role is then to inject life and add value to these products while maintaining patient access. This may be through creating a more efficient delivery device, reformulating a drug to make it easier to administer or by bringing a therapy to a disease which may have limited treatment options. A timely reminder of the importance of these treatments was the extension to the license of dexamethasone to help with the treatment of COVID-19 symptoms. By building upon the substantial knowledge base of recognised medicines with an established safety profile, we are able to create affordable alternatives that can go beyond the originator molecules and improve patient experience. We are also able to ensure continued patient access post-patent expiry and disinvestment from the originator.
As the importance of off-patent medicines has come to the fore in recent decades, diversification of products has become increasingly important for the sector"
Strategic partnerships to fuel growth The revitalisation and development of such off-patent and complex medicines requires significant investment, which can only be made possible through cross-industry collaboration. By working with a leading network of partners, we are able to expand our capabilities and gain deep-rooted understanding of products, therapy areas and markets through careful strategic investment. At ADVANZ PHARMA, we have recently agreed a landmark deal with Nordic Capital, a leading healthcare investor, to acquire a majority equity position in the company. Crucially, Nordic Capital shares our vision for the future and will provide key support and capital, allowing us to achieve our goal of becoming a go-to partner for complex medicines in hospitals across Europe.
It is through strategic decisions such as these that we can continue a cycle of investment, innovation and supply of complex medicines to those patient communities that need them. Access to this growth capital will propel the company forward and fuel our next phase for growth, facilitating further investment in pipeline and M&A activities in the near future. Crucially, Nordic Capital's primary sectors lie in North America and Europe, instantly providing us with deep knowledge of these geographies, which will be pivotal in supporting us in becoming an attractive partner for the commercialisation of medicines in these markets. This, in turn, will allow us to provide greater availability of treatments for specialised patient populations, while helping to serve areas of unmet need through greater investment in value-added medicines.
Product acquisitions
As the importance of off-patent medicines has come to the fore in recent decades, diversification of products has become increasingly important for the sector – and has lent itself to the acquisition of product portfolios. Through this continued diversification, under-serviced and older medicines that may have previously lacked investment can be kept on the market, enabling continued accessibility for patients who rely on them. In fact, we are a supplier of several essential medicines for diseases that affect a handful of patients, exemplifying our commitment to focusing on patient need, rather than numbers, to ensure continued supply of these treatments to those that need them.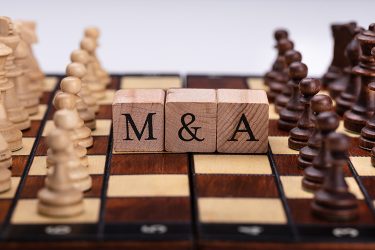 There is a vast range of medicines with a long‑established heritage that are no longer considered 'innovative' but nevertheless play a vital role in patient care. It is therefore essential that we ensure continued supply and availability of these treatments, regardless of their age. It is through these avenues of building on the foundations of our established medicines business that we have been able to create a dedicated Strategic Growth business unit, focusing on developing and commercialising complex medicines in the European hospitals market across key therapy areas such as anti-infectives, endocrinology and critical care. The diversity of our portfolios, through acquisitions and organic growth, has enabled us to become incredibly resilient and stable throughout our history and we continue to bolster our pipeline through strategic acquisitions.
Putting patients at the heart
Innovation is widely regarded as a means to create advantage within the industry, while honing in on areas of unmet need for patients. Although this has historically been associated with large pharmaceutical companies with extensive R&D budgets, the off-patent sector is evolving in an incredibly innovative way. We have seen first hand how different forms of innovation, such as adding value to medicines in incremental ways, can create marked improvements for patients and healthcare professionals, while providing essential cost savings for healthcare systems. Importantly, this kind of innovation puts patients and quality at the heart of the business model: innovation is no longer simply about the product; instead, it is centred on how a company can continue to improve the health of patients. We are currently involved in at least two developments that aim to provide more patient‑focused solutions of life-saving medicines – an outcome that is as worthy as any large-scale, big pharma R&D activity.
Strategic investment has been crucial in allowing the growth of ADVANZ PHARMA to date and we are excited about our continued expansion following the closure of the Nordic Capital Deal. Together with a strong collaborative network of partners, we look forward to continuing to innovate complex medicines and provide more personalised and cost-effective products to meet the needs of healthcare systems, payors and patients in terms of quality and accessibility.
About the author
Graeme Duncan has been the Chief Executive Officer of ADVANZ PHARMA since the summer of 2018. He has led the organisation's transformation, rebrand and expansion since this juncture. Prior to this, Graeme led the international segment of the business covering its operations in close to 100 countries around the world. Graeme has 25 years of healthcare and life science experience across innovative, branded generics, generics and services organisations. He has held senior management and executive roles in organisations including GSK, IVAX, Healthcare at Home and AMCo.