Six major disruptors for the generics and biosimilars market
In this article, EPR's Hannah Balfour outlines six factors that could significantly challenge the generics and biosimilars market in the next decade.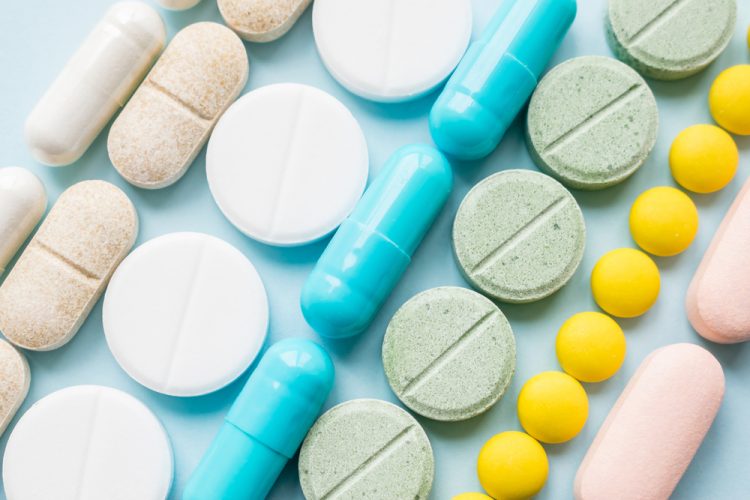 In 2020, the global pharmaceutical market was valued at $1.27 trillion,1 with the generics market accounting for $387.92 billion2 and the biosimilars market $28.235 billion.3 Research suggests the global pharmaceutical market could grow to $1.7 trillion in 2025,4 the global biosimilars market to $21.13 billion that year5 and the global generics market to $650.3 billion,6 with expansion to continue to $675.29 billion by 2030.2
In a recent whitepaper the International Generic and Biosimilar Medicines Association (IGBA)7 described their 2030 Vision for the Generic and Biosimilar Medicines Industry, outlining six factors promoting growth and six major disrupting factors for the industry over the next decade. Here, we describe the limiting factors.
All about the price tag
Pricing pressures placed on marketed generics and biosimilars remain relatively high. Key contributors include reimbursement restrictions and regulations both in Europe and the rest of the world; and accelerated biosimilar launch price erosion with the stronger and faster adoption of biosimilars – one paper describes how, in instances with five or more competitors, a 70 percent decrease can be reached relatively quickly.8 According to IGBA, if not managed properly, these factors could create an unfavourable economic environment for such products and significantly negatively impact on the availability and access of critical products.
Jumping through regulatory hoops
The whitepaper suggests that there are still regulatory barriers facing complex generics entering the markets, even in developed countries, including the amount of evidence required for the approval of products in areas like respiratory and long-acting injectables, and the requirement for market-specific reference samples across key geographies. For biosimilars, clinical trial cost requirements remain substantial, resulting in a high degree of risk of developers and manufacturers, and certain emerging markets have regulatory processes with failings that slow product development, such as complex approval processes or a lack of clarity on clinical study design. So, streamlining the regulatory guidance is critical to enabling accelerated product development, states IGBA.
Shaky supply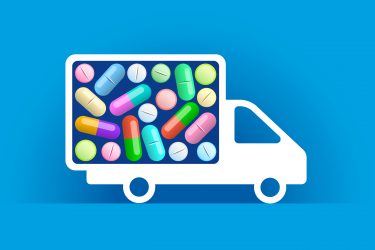 The vulnerability of supply chains, particularly sources of active pharmaceutical ingredients (APIs) and key starting materials (KSMs), was revealed by the COVID-19 pandemic and the whitepaper cautions that various governments' attempts to combat them – through on-shoring of manufacturing or building local manufacturing competency – could result in protectionism, damaging overall product access and economic viability by raising costs for both companies and patients. Additionally, sustainability pressures will impact supply chains, said IGBA, as companies are called upon to reduce greenhouse gas emissions and waste. The paper states that balancing global and local supply, as well as quality and environmental requirements will be critical going forward.
Novel modalities present new problems
While enabling growth, the emergence of novel technologies in the pipeline is increasing the complexity of products and simultaneously the risk-profile of investments. The whitepaper stresses that the emergence of new modalities such as cell and gene therapies will require a new set of capabilities and thus substantial investment.
Emerging markets: a hurdle to development
Emerging markets present severe competitive and structural market challenges for generics and biosimilars companies, according to IGBA. The competitiveness of local markets makes it a challenge for players to build their presence, while factors such as the drive to localise manufacturing, increasing pricing controls and unharmonised regulatory requirements only add to the undertaking. In addition, currency effects can make growth difficult, rendering the markets less attractive and limiting their development. Traditional growth strategies, such as partnerships, mergers and acquisitions have also shown mixed performance, according to the whitepaper, limiting player engagement in these markets. The IGBA states in the report that international players will have to carefully select their target markets and adopt a focused portfolio approach in order to draw business from local players, familiar with the market dynamics, and avoid costly expansion endeavours.
Evolving commercial strategies and channels
According to IGBA, to survive under these market conditions, generics companies will need to adapt their portfolio strategies to make them attractive"
In addition to the pricing challenges facing the generics and biosimilars market, shifts in commercial models are set to disrupt the sector's growth. According to IGBA, there is a trend towards increased tendering and substitution requirements, with international non-proprietary name (INN)-prescribing and pharmacy substitution increasingly encouraged. While intended to drive generic market penetration, the association said it is important that prices are not scrutinised to "unsustainable levels" and that a competitive balance is maintained. It also noted that the introduction and subsequent removal of tender processes in select Europe markets and regions may be driven by supply shortages following these processes.
The whitepaper also reveals that there is significant disruption in the channel landscape, as consolidation gradually increases in Europe and non-traditional players enter the market looking to disrupt it. The authors state that such disturbances have already had a significant impact in markets like China. They added that both developed and emerging markets are seeing increasingly aggressive moves, such as the scale up of end-to-end solutions and the entry of digital-first players and large conglomerates along the value chain. According to IGBA, to survive under these market conditions, generics companies will need to adapt their portfolio strategies to make them attractive to new customers and partners, while also innovating their commercial models to reduce risk.
References