Generic drug market growth: insights to 2030
The global generics drug market is anticipated to grow to $574.63 billion by 2030, owing to the increasing application of robotic process automation, branded medicine patent expiries and the rising prevalence of chronic diseases.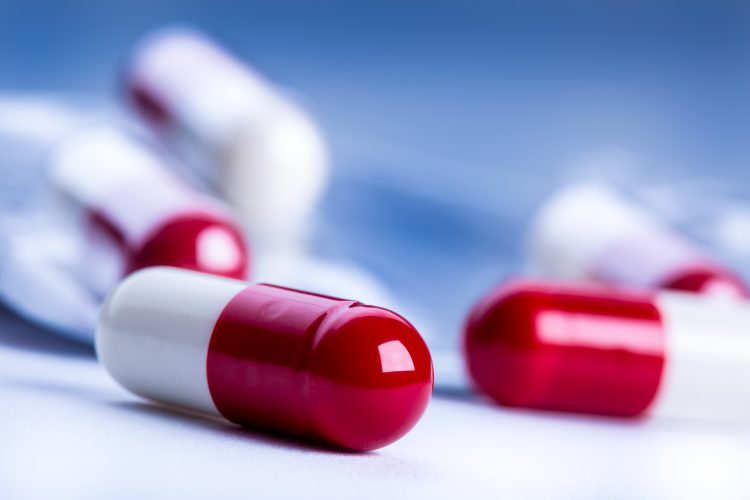 According to Precedence Research, the global generic drugs market was worth $390.57 billion in 2020 and is projected to reach approximately $574.63 billion by 2030, attaining a compound annual growth rate (CAGR) of 5.59 percent between 2021 and 2030.
A generic drug is "created to be the same as an existing approved brand-name drug in dosage form, safety, strength, method of administration, quality, and performance characteristics," according to the US Food and Drug Administration (FDA). After a drug's patent expires, the cost savings associated with generic use do not appear right away. Generic medications, like branded drugs, require generic market competition before costs decline; two to three years after losing exclusivity protection, generic drug prices typically fall by 60–70 percent relative to their branded counterparts.
Even for very old unpatented pharmaceuticals, sustained market competition is required to keep prices down. Lack of competition and price hikes were linked in one study of over 1000 generic medications; the study found that pharmaceuticals with monopolies averaged roughly a 50 percent price hike over a five-year horizon. In separate research of over 1400 Medicare Part D generic medications, 300 (21 percent) saw a price increase of more than 100 percent between 2010 and 2015.
Crucial factors accountable for market growth
These factors include:
The low cost of generics as an alternative to branded drugs
Increasing application of robotic process automation (RPA)
A large number of branded drug patents expiring
Increasing prevalence of chronic diseases
Initiatives by governments and other regulatory bodies across the globe
The role of robotic process automation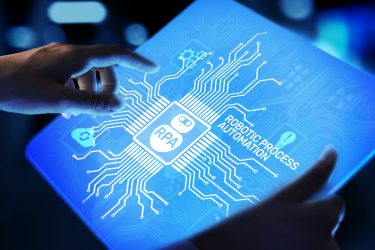 Being a low cost as a substitute for branded medications is a major reason likely to drive the generic drug industry's growth in the near future. Increasing the usage of RPA can also provide lucrative growth prospects for global industry leaders. RPA is the application of artificial intelligence (AI) technology to normal, rule-based activities. Key operational companies in the target market can spend more time, attention and capital on higher-value operations thanks to this automation.
RPA is a trend we predict will gain popularity in the coming years as it assures compliance with regulations and standards. Pharmaceutical companies frequently employ RPA and other process automation solutions to undertake high-volume R&D and production tasks. RPA technology consists of software that logs into programmes, enters data, measures and completes required tasks, and then logs out. Its goals include ensuring compliance with laws and regulations, completing procedures more quickly and lowering expenses.
Expiration of patent drugs to drive the generic drugs market
Each year, drug makers lose exclusivity for popular medicines, forcing them to constantly research and launch new drugs to stay afloat. Some large names, such as Lyrica and Herceptin, lost exclusivity last year, consequently 2020 saw the debut of significant new generics. Additionally, further drugs will come out of patent in coming years.
Increasing prevalence of chronic diseases to drive the global generic drugs market
Chronic diseases, also known as non-communicable diseases (NCDs), are long-term illnesses caused by a mix of genetic, physiological, environmental and behavioural factors. Cardiovascular disorders (heart attacks and strokes), malignancies, chronic respiratory diseases (such as chronic obstructive pulmonary disease [COPD] and asthma), and diabetes are the most common NCDs. NCDs disproportionately impact persons in low- and middle-income nations, which account for 31.4 million of the world's NCD deaths.
These diseases impact people of all ages, from all walks of life, from all areas, and all countries. Although they are frequently associated with older age groups, research suggests that more than 15 million NCD-related fatalities occur between the ages of 30 and 69. Furthermore, 85 percent of these "premature" deaths are thought to occur in low- and middle-income nations. Children, adults and the elderly are all susceptible to the risk factors that contribute to NCDs, whether they be poor nutrition, lack of physical exercise, tobacco smoke exposure or problematic alcohol consumption.
Rapid unplanned urbanisation, the globalisation of unhealthy lifestyles, and population aging are all driving the increase in NCDs. Raised blood pressure, increased blood glucose, high blood lipids and obesity are all symptoms of poor diet and lack of physical activity. These are known as metabolic risk factors and can contribute to cardiovascular disease, which is the major cause of early mortality among NCDs.
Tobacco use, physical inactivity, an unhealthy diet and the harmful use of alcohol are all modifiable behaviours that increase the risk of NCDs.
Tobacco is responsible for about 7.2 million fatalities each year (including deaths from second-hand smoking) and is expected to rise dramatically in the next years.
Excess salt/sodium intake has been linked to 4.1 million fatalities per year.
NCDs, such as cancer, account for more than half of the 3.3 million yearly fatalities caused by alcohol use.
Insufficient physical activity is responsible for 1.6 million deaths each year.
Opportunities for generic drug development
Prices of generic pharmaceuticals have been declining amid public outcry over growing brand-name prescription costs, prompting concerns about the long-term viability and profitability of big generics companies. Some in the industry, on the other hand, are turning lemons into lemonade and seeing a world of possibilities instead and putting their chemistry skills to good use. Some companies that make active medicinal compounds, for example, have begun to provide additional services based on their particular chemistry expertise, such as offering specialised design services. They are also working on generics before certain pharmaceuticals' patent protections expire. In addition, the amendments to the US Generic Drug User Fee Act should result in a more secure market with shorter approval processes and a stronger focus on quality.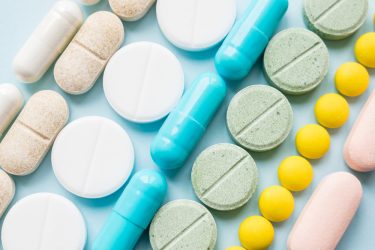 The FDA's Office of Generic Drugs (OGD) has had a lot of success, notably in the first year after the implementation of the Generic Drug User Fee Amendments Reauthorization (GDUFA II). The FDA's purpose is to promote international harmonisation of technical and scientific standards for generic medicine development. As a result, by executing a single medication development programme and employing common features of applications when seeking approval in several regions, developers stand to benefit. This will aid developers not only in obtaining permission in the US but also in gaining better access to foreign markets. Harmonisation will allow high-quality generic drugs to be approved globally. It will also promote competitiveness because developers would be able to use their information and data across several applications in different jurisdictions. The development and approval procedure will be less expensive and complex as a result of this.
The FDA has also made a significant step toward easing generic entry by introducing generic competition to a class of branded pharmaceuticals known as complex drugs. These medications, like expensive injectable treatments and metered dose inhalers used to reverse asthma, are costly and were difficult to "genericise" using the old method. As a result, they faced no competition from generic software developers. However, the FDA authorised the first generic version of Advair Diskus for the treatment of asthma in January 2019.
While the FDA has made significant progress in encouraging greater competition by removing barriers that make generic versions of some complex drugs difficult to obtain, speeding up approvals and regulating how branded manufacturers game the system to extend drug monopolies, there is still much more work to be done.
Application insights
Table 1: Generic drugs market share, by therapeutic application, in 2027
| | |
| --- | --- |
| Application | 2027 (percent) |
| Central nervous dsystem (CNS) | 21.3 |
| Cardiovascular diseases (CVDs) | 24.7 |
| Infectious diseases | 19.9 |
| Musculoskeletal diseases | 12.6 |
| Respiratory | 7.2 |
| Oncology | 12.6 |
| Others | 3.0 |
 Central nervous system (CNS) – agents that impact on the CNS, which includes the brain and spinal cord, and cause a response that can be utilised to relieve or treat a medical condition. Analgesics, anaesthetics, anti-emetics, anti-convulsants and a variety of other therapeutic uses are all possible with CNS drugs. Some generic drugs include dalfampridine, flibanserin, solriamfetol, memantine, dextromethorphan/quinidine, droperidol, riluzole, edaravone, ergoloid mesylates, sugammadex and aducanumab, among others.
Cardiovascular diseases (CVDs) are the leading cause of death worldwide, claiming the lives of an estimated 17.9 million people per year. Coronary heart disease, cerebrovascular illness, rheumatic heart disease and other heart and blood vessel problems are all classified as CVDs. Heart attacks and strokes account for more than four out of every five CVD deaths, with one-third of these deaths occurring before the age of 70. Unhealthy food, physical inactivity, cigarette use and problematic alcohol consumption are the most major behavioral risk factors for heart disease and stroke.
Infectious diseases – illnesses brought on by bacteria, viruses, fungi, or parasites. Infectious diseases may be transmitted directly from one person to the next, via insects and other animals, contracted by consuming tainted food or drinking tainted water, or by being exposed to organisms in the environment.
Respiratory – Asthma, cystic fibrosis, emphysema, lung cancer, mesothelioma, pulmonary hypertension, and tuberculosis are all examples of respiratory illnesses or lung diseases. Lung disease can cause health difficulties, symptoms that impact upon quality of life and even death if left untreated. In the US, lung disease is the third highest cause of death, while lung disease and associated respiratory issues are the top causes of death in babies.
Despite this unmet medical need, there have been few new classes of safe and effective medication launched in the last 40 years. Approvals are significantly fewer for pulmonary diseases than for other common illness categories including cardiovascular, metabolic and neurological diseases, with fewer drug candidates and a greater failure rate. Furthermore, like in other fields of drug discovery, drug development time is lengthening and the probability of failure is increasing, resulting in massive and rising development costs.