Enabling impactful breakthroughs and therapies
Linda De Jesus, Senior Vice President and Chief Commercial Officer at Azenta Life Sciences highlights the benefits of uniting and focusing efforts solely for the life sciences sector.
Why create a new life sciences company in Azenta? What were the drivers?
Brooks Life Sciences Services and Products businesses are being rebranded under the creation of a new identity – Azenta Life Sciences. We are dedicated to enabling global life sciences organisations to bring impactful breakthroughs and therapies to market… faster.
Azenta encapsulates our commitment to helping customers reach new heights in their pursuit of scientific progress and I am personally thrilled by the prospects ahead.
Having been part of Brooks Automation – a leading provider of semiconductor automation and life sciences – Azenta will see us form a new company. It will be 100 percent focused on life science customers, drawing the full energy and passion of us both independently and, more importantly, All of Us Collectively.
We continue to listen to our customers and direct our life science capabilities to assist, elevate and speed their work as they dedicate themselves to improving and saving lives.
Our industry-leading expertise is seamlessly offered across an integrated portfolio to help drive innovation, accelerate discovery, development and delivery of critical new therapies.
What differentiates Azenta from other life sciences companies?
Azenta, a leading provider of life science services and products, supports the analysis, storage and management of biological and chemical compound samples for pharmaceutical, biotech, clinical, healthcare and academic institutions worldwide.
Our customers are helping solve some of the world's greatest challenges, and there is unrelenting demand for a partner that can protect their precious samples in research and clinical trials while offering deep expertise, speed, integrity and trust.
To that end, we have brought together leading capabilities across genomics, cryogenic storage, automation and informatics. We are dedicated to sample exploration and management at every stage of the lifespan, from planning and collecting to storage and analytics.
Azenta's strategic focus enables us to better serve our customers with scale, end-to-end solutions and robust capabilities that drive innovation and growth with greater speed, accuracy and precision.
What does Azenta offer the industry over Brooks Life Sciences and its legacy brands model? How will the customer experience improve with the creation of Azenta?
Over the last ten years, numerous acquisitions have allowed us to develop as a life sciences organisation. We have added companies with unique capabilities, which has enabled us to build the robust portfolio we have today. We have taken the opportunity to make that portfolio even stronger by uniting under a single brand.
Furthermore, we are expanding our expertise to support our customers within three development phases.
For existing customers, this provides confidence in our ability to continue delivering what they know and expect.
For prospective customers, we will showcase all our expansive and integrated capabilities.
Under our new brand, we can better address customer needs and empower their work.
What customer benefits will be realised by collaborating with Azenta?
Under one brand, we better serve our customers throughout the entire development lifecycle. Applying our in-depth expertise – as molecular biologists, automation engineers, data scientists, and more – we partner closely with our customers, build a comprehensive understanding of their needs, and connect them with the right tools and services in our portfolio to help them achieve their goals.
Because we treat every sample and process as mission-critical, we elevate the standards for sample exploration and management, allowing our customers to make vital decisions with conviction.
Closing statement
Azenta Life Sciences provides unrivalled sample exploration and management solutions to help its customers accelerate discovery, development and delivery, enabling companies to bring impactful breakthroughs to market faster.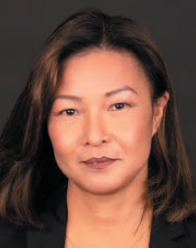 Azenta is built to support its customers – to help them move faster and smarter — making a healthier world for people everywhere.
Our future begins today!
Linda De Jesus
Senior Vice President and Chief Commercial Officer at Azenta Life Sciences
Issue
Related organisations