Clinical trial trends – what will 2022 bring?
Here, EPR's Hannah Balfour examines the trends that look set to shape clinical research in 2022, with comment from Aman Khera, VP and Global Head of Regulatory Strategy at Worldwide Clinical Trials.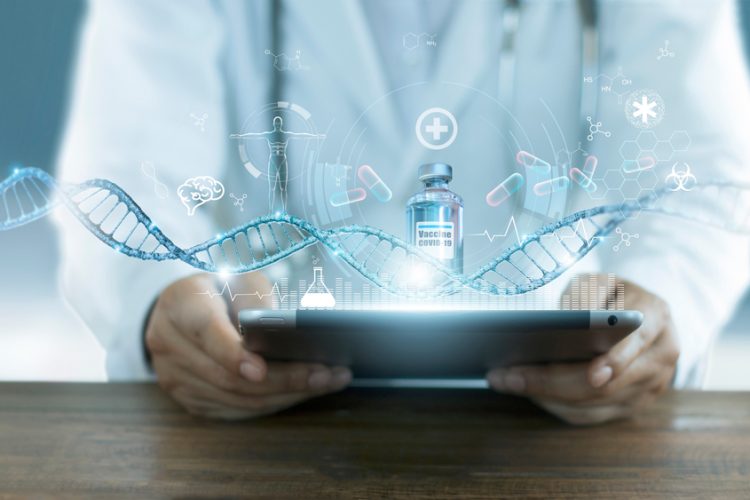 A major challenge: patient trust
When asked about the challenges faced by the clinical trials industry, Aman Khera, Vice President and Global Head of Regulatory Strategy at Worldwide Clinical Trials and emTRUTH advisory board member, asserted: "The single biggest challenge for clinical research is one of public trust – or rather, the lack thereof – caused by disconnects between the public health sector and the drug development industry. While there are numerous reasons for the widening gap, the upshot is that it has unsettled the public." She ventured that this lack of trust could cause trial recruitment problems, or lead to greater scrutiny of research.
"If patients are a little untrusting of regulatory agencies and clinical research right now, we have a responsibility to regain their trust by breaking down silos and transparently showing them that everything we do is to benefit patients. Trust is foundational to successful clinical trials. Therefore, it is imperative that the drug development community steps up in creative ways to build stronger public trust in the clinical trial process," stated Khera.
She added that, as a result of the COVID-19 pandemic, people crave empowerment and have begun to question more. This, Khera said, presents the research industry with a "tremendous opportunity" to engage with them; increase their understanding of clinical trials and explain their importance. "It is a disservice to patients and our communities if we do not lead those higher-level, educational conversations… this is a perfect "teaching moment" that we all should be eager to seize," she emphasised.
Decentralised designs
The overwhelming trend for 2022 is the adoption of decentralised and hybrid trial designs. According to GlobalData, approximately 1,300 trials with a decentralised and/or virtual component are anticipated to initiate in 2022.1 This is an unprecedented number in such a format; representing a 28 percent increase from 2021, which held the record for over 1,000, and a 93 percent rise from the 673 in 2020.
There are many reasons why decentralised and hybrid trial designs have become popular, not least of which is they enabled clinical research to recover from the disruptions imposed by COVID-19-related lockdowns, travel restrictions and healthcare interruptions. Industry suggests that one of the main drivers of decentralised research going forward is that it facilitates more patient-centric trials, decreasing burdens such as travel on participants and enables eligible patients located further away from study sites to participate.
A 2017 study found that 70 percent of potential participants live more than two hours away from the nearest study centre in the US.2 Consequently, despite a Center for Information and Study on Clinical Research Participation (CISCRP) study finding that 74.5 percent of survey respondents stated they would participate in clinical research, just 17.7 had previously been involved in clinical research.3 Of those who had participated in research, 49 percent said it was inconvenient and burdensome.
By opening up the patient pool and reducing the need to travel to attend in-person assessments, decentralised and hybrid designs are expected to improve patient recruitment, particularly in low-income and minority populations; increase patient participation; and potentially even reduce trial attrition rates.
Perhaps more important to the industry is that decentralised designs are also expected to reduce research costs. This trial format has proffered several potential cost reductions, including that telehealth can cost up to 50 percent less than on-site visits, digitalisation can significantly reduce study administration costs, and improved recruitment and participant retention negate delays and further expense.4
Technology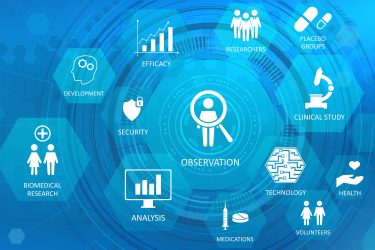 Unsurprisingly, technology is also anticipated to impact the clinical trials sector through 2022, with a wealth of technological solutions, apps and platforms becoming widely available to support decentralised trial designs. GlobalData found electronic informed consent (eConsent) and web-based questionnaires were the two decentralised trial elements with the largest growth in 2021, attaining 460 percent and 448 percent growth over rates in 2017-2019 (pre-pandemic), respectively.1 eConsent is a digital consent process used in enrolment and throughout studies to confirm participant comprehension and can significantly streamline the clinical trials process.
Electronic patient-reported outcome (ePRO) is another technology that has gained significance, especially as real-world evidence (RWE) and real-world data (RWD) have become more widely accepted by regulators through the pandemic. ePRO allows patients to complete and submit information about symptoms, side effects, drug timing and more, using electronic devices.
Elton Kwok, Associate Research Manager in Pharma at GlobalData, has stated: "Emerging technologies such as artificial intelligence (AI), Big Data, application programming interfaces (APIs) and digital platforms are expected to improve patient selection, enhance data collection, integration and analysis, while at the same time reduce time, labour and associated risks."5 A total of 35 percent of healthcare professionals worldwide believed that digital transformation would improve both pre-clinical and clinical trials.5
Clinical trial process would be improved with digital transformation, say 35% of healthcare professionals, according to a GlobalData surveyhttps://t.co/h4sNrQyroD#clinicaltrials #digitaltransformation #healthcare #pharmaceutical #survey #technology #AI

— GlobalData Healthcare (@Healthcare_GD) December 17, 2021
Blockchain
Another key enabling technology is blockchain, an encryption technology that lends itself well to peer-to-peer solutions that secures data by duplicating and distributing it across the entire network of computer systems. Khera commented: "The industry has been moving 100 miles an hour on decentralised clinical trials recently, and regulatory agencies are catching up with the needs for these. But I think it will be conversations about blockchain technology in healthcare and clinical research that will really take off and grow. More stakeholders are starting to realise that this could be a remarkable tool for harnessing the benefits of health data in ways that encourage trust, transparency and patient empowerment."
Khera explained that among the wide and varied potential uses for blockchain in clinical trials, are four key applications:
Handling diverse data – "Clinical trial data is diverse and multi-modal. It can come from patients, clinicians, devices such as wearables and other sources. Blockchain could be used to securely integrate data from many places, in many shapes and sizes (eg, X-rays, audio annotations, EMR, etc). It could play a significant role in clinical trial data integration and interoperability."
Strengthening informed consent – "Blockchain could move informed consent beyond the mere technicality of signing a form… By allowing people to own and control their own data, it could make informed consent specific to a person's dataset that can be specific for a agreed to purpose." Khera gave the example of allowing patients to specify what aspects of data they approve for use in a clinical trial, as well as how it can be used.
Making clinical trials more inclusive – "Blockchain makes it easier to find and engage potential clinical trial candidates who better represent specific patient populations. For example, easing data sharing of anonymized patient data. It could go a long way toward helping to build public trust in clinical trials by respecting patient privacy, while generating enough data from enough people globally to make real progress against numerous disease states."
Reducing unintended bias – "As clinical trials increasingly use AI, blockchain could help give us much-needed accountability and traceability for AI models and predictions. This includes data traceability back to the actual data used in training and what the models are trained on."
She added that certain questions remain regarding the application of blockchain in such a highly regulated industry, which will require collaborative effort from regulators, trial sponsors and other stakeholders to overcome. However, Khera was optimistic: "Soon, I think the industry will get encouragement from key stakeholders (such as regulators) for blockchain use cases, alongside developing best practices for making diverse data more interoperable."
Final thoughts
With the tide shifting towards patient-centricity across the drug development industry, we will have to wait and see how much the power of patients can change clinical research"
Clinical research is an essential part of drug development and, much like the rest of the industry, digitalisation will undoubtedly be a key aspect of the sector going forward. The innovations in trial designs and surrounding enabling technologies have the potential to overcome numerous long-term challenges, particularly around patient recruitment and drug development costs. It is therefore unsurprising that their adoption is only expected to increase, shaping the industry for years to come.
However, Khera made an interesting point. She explained that the true impact of technology on clinical trials may not be its implementation by industry, but instead its adoption by patients: "It is not always technologies that disrupt. Instead, it is how people – and more specifically, patients – use them. With all the technologies out there right now, rarely are the players truly disruptive. In my opinion, the real disruption will come from how patients choose to adopt technology to create the healthcare pathways they desire."
With the tide shifting towards patient-centricity across the drug development industry, we will have to wait and see how much the power of patients can change clinical research.
References