Menopause, contraception, endometriosis: are women's health issues finally being recognised?
Despite recent progress in women's health issues, there are still many challenges women continue to face when accessing healthcare. Here, Alison Slingsby of HRA Pharma discusses the recent advancements made in the UK and where further development is required.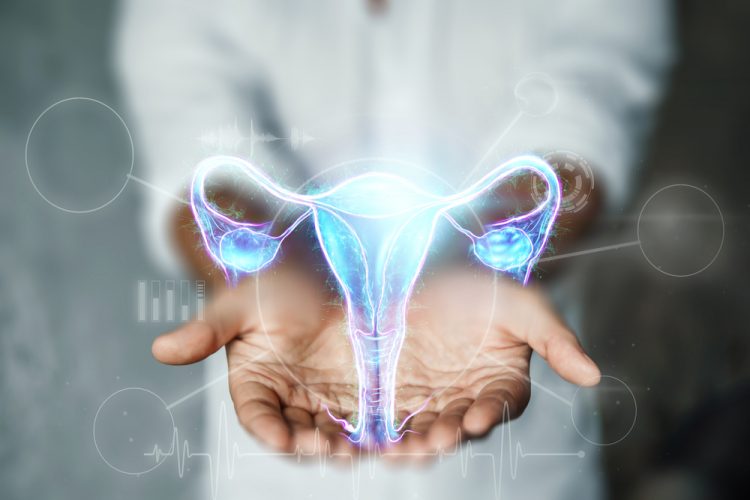 Women's healthcare has long been a source of struggle for women across the world. Whether it is period poverty, birth control, pregnancy, menopause or conditions like endometriosis, women have had to fight to be listened to – and for access to appropriate care and products. Although many strides have been made over the past 50 years, there is still a long way to go.
Contraception is a key area of women's healthcare that can be extremely difficult to navigate. Finding the appropriate method can be a major challenge for people, with accessibility and cost also presenting issues. In recent years, companies have been working with the most common method of contraception, the pill, to make it more easily accessible to women, this includes the reclassification of contraceptive products from prescription only to over the counter (OTC).
This reclassification of contraceptive products is a major milestone for women. Last summer, a major breakthrough in the reclassification to OTC was made with the launch of the Hana pill. The launch took place following the authorisation for the reclassification of the desogestrel pill by the Medicines and Healthcare products Regulatory Agency (MHRA). This milestone meant that the progestogen-only pill, which contains 75mg of desogestrel, could be made available for women in the UK to buy without a prescription following a pharmacy consultation.1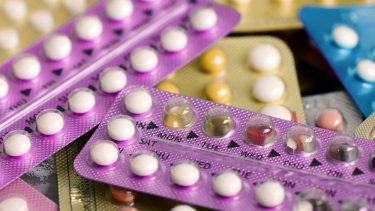 Desogestrel has been used by millions of women for many years, it has a well-established safety profile2 and is supported by a number of British medical organisations.3 Launches such as this, which increase access to a contraceptive pill, will help to decrease the level of unplanned pregnancies which currently stands at 45 percent in England.4
The availability of contraception this way is an opportunity to revolutionise the industry for so many people in so many ways. This switch will help women who, as a result of emotional, lifestyle, career or accessibility reasons, do not have access to effective contraception through a General Practitioner (GP).
Changes such as this not only alter the industry but open up a much bigger conversation about the developments and research required in the wider women's healthcare sector. In 2021, the conversation regarding another important women's health issue came to the fore of public discourse. The topic of menopause was given a much-needed raise in profile when TV presenter Davina McCall and writer and activist Kate Muir filmed a documentary based on their menopause experience and that of women across the UK. The documentary was broadcast on Channel 4 and was a major turning point in enabling women to open up about their experiences and symptoms.
Two days after the documentary aired, The Menopause Charity was launched by doctors and patient activists to support women, encourage better access to hormone replacement therapy (HRT) and to help educate medical professionals. The first initiative by the charity was to offer a free six-hour online menopause course to every GP practice across the country.
With doctors and scientists passionate about the area… I am confident that there are many more important developments to come in the not-too-distant future"
In the months since the documentary many companies have made decisions to recognise menopause, providing extra support and leave to employees who need it. There are also developments being made in the area of menopause treatment, including new HRT formulations, alternative therapies, progesterone capsules and even laser vaginal rejuvenation. The medical world has celebrated this new open conversation around symptoms including night sweats, heavy bleeding, anxiety and low libido, and welcomed the development of workplace programmes to better support women at this time in their lives.5
Although many developments have been made, challenges within women's healthcare remain. Some of the challenges identified by Dr Margaret Rose Cunningham, Chancellor's Fellow and Lecturer in Cardiovascular Pharmacology at the University of Strathclyde, and an Academy of Medical Sciences (AMS) springboard awardee that recently featured in the #MedSciLife Campaign, include:
One in 10 women are affected by miscarriage and many will never know why
In a study of over 3000 women, two in five reported persistent incontinence up to twelve years after giving birth
One in five women in the UK will see five or more different midwives during the course of their pregnancy
Conditions such as endometriosis currently take an average of eight years to diagnose in the UK
A woman is 50 percent more likely to receive the wrong initial diagnosis for a heart attack
Women from the richest parts of England live an average of seven years longer than women from the poorest.6
Although we have a long way to go to ensure women across the world have equal access to appropriate medical care, the healthcare gap, as it is described by Peggy Maguire, Director General of the European Institute of Women's Health, is becoming narrower thanks to the important progress made in the last two decades.7 With doctors and scientists passionate about the area and women being more educated about their bodies than ever, I am confident that there are many more important developments to come in the not-too-distant future.
About the author
Alison Slingsby is the International Marketing Manager, Women's Health at HRA Pharma. She joined the French company in 2009 working in the UK office, initially launching ellaOne as a prescription-only medicine and then leading the team responsible for the implementation of non-prescription status in 2015. The activities resulted in ellaOne receiving several awards for the launch. Alison is now working in an international position supporting the further development of the brand.
About HRA
Created in 1996, the objective of HRA Pharma was to provide innovative solutions to medical needs that had not been addressed previously by large pharmaceutical groups. HRA Pharma is a leader within the market segments it operates in, after growing the brand with new products and expanding into new markets.
References