The latest on pharmaceutical counterfeiting
Here, EPR's Hannah Balfour discusses the latest reports on pharmaceutical counterfeiting and falsification, exploring global and European crime rates, as well as recent counterfeiting incidents reported by Big Pharma.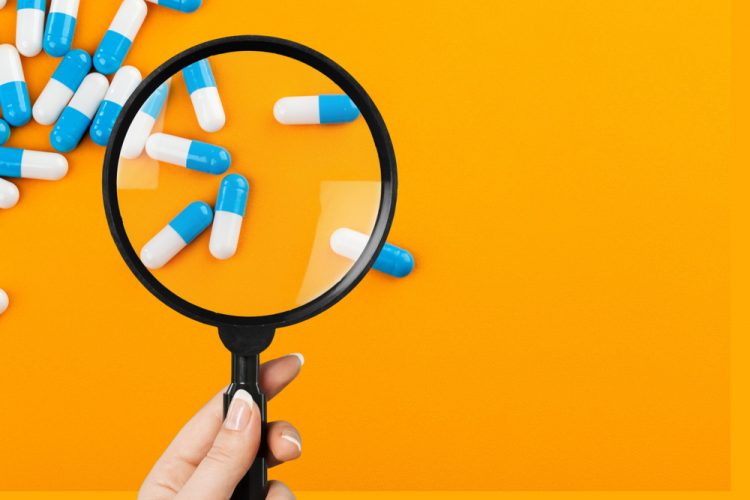 Counterfeit pharmaceuticals continue to pose "a substantial threat to the EU and affect most, if not all, Member States,"1 according to Europol. Substandard and falsified drugs are reported all over the world and it is estimated that these medicines may constitute as little as one percent of the trade in developed countries2 to as much as 30 percent of the market in certain Asian, African and Latin American countries.3
In its latest report on counterfeit goods, Europol revealed that the trade in falsified pharmaceuticals is continuing to grow; in 2020 counterfeit medications were the seventh most commonly seized counterfeit product, where in 2019 they were tenth.1 This rise was driven by the number of customs procedures associated with counterfeit drugs more than tripling from 192 in 2019 to 600 in 2020.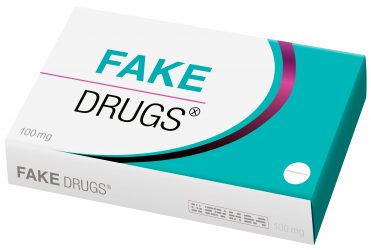 But where do these counterfeits originate from? Europol noted there had been some change in the origin of the counterfeits seized in 2020. Where in 2019 they primarily came from China, India and Singapore, in 2020 the majority came from China and Turkey, with Vietnam also contributing to a lesser extent.1 However, Iran, Switzerland and the US are key transit points for falsified medications entering the EU.
The majority of pharmaceutical counterfeits are now distributed through online markets in the EU, prompted by the rise of online pharmacies and social media, according to Europol. 1 While some falsified pharmaceuticals were produced in illegal laboratories located across the EU, others were diverted from legal supplies or stolen at various stages of the supply chain.1
Europol highlights that counterfeits not only affect most EU members, but also a wide range of indications, from oncology to antiviral to psychiatric drugs, with COVID-19 presenting a particular novel opportunity for counterfeits.1 The report highlights that the distribution of counterfeit goods, including pharmaceuticals, has been one of the key criminal activities of the COVID-19 pandemic as demand for personal protective equipment, supply-chain disruptions and vaccine inequality prompted demand. According to the report, falsified COVID-19 vaccines are often illicitly refilled vials of used and discarded approved COVID-19 vaccine products.1
The report details Operation Shield, a global effort to combat counterfeits involving 27 countries (of which 19 were EU Member States). Undertaken between March and September 2020, this operation led to the disruption of 25 criminal networks and resulted in the seizure of 25 million units of counterfeit drugs with a total value of €73 million. The operation also successfully shut down 453 websites and seized 10 illegal laboratories. Among the goods seized were roughly 33 million counterfeit medical devices, 70,000 litres of hygienic sanitisers and eight tonnes of raw materials, chemicals and antivirals associated with the COVID-19 pandemic.
But what about the rest of the world?
Worldwide counterfeiting
While in 2020 the pharma crime figures for Europe may have risen, the Pharmaceutical Security Institute (PSI) – a not-for-profit, membership organisation dedicated to sharing information on pharmaceutical counterfeiting – suggests COVID-19 positively impacted global pharmaceutical crime statistics, with the first annual decline in the last decade.4 According to PSI, cases of pharmaceutical crime fell by fifteen percent from 2019 to 2020 (n=5,081 to n=4,344). A total of 276 counterfeiting incidents (either customs seizures or police/health inspector raids) were reported in 2020, a 22 percent decline from 2019. Of the seizures, 55 percent involved >1,000 dosage units (classified as a 'commercial incident'), 22 percent <1,000 dosage units (a 'non-commercial incident') and the remainder were unknown.
Countries with lower incidences may merely have weaker systems and are not necessarily unaffected by or at a lower risk of pharmaceutical crime"
With similar results to Europol, PSI found 2,451 different medicines across all therapeutic categories were targeted by counterfeiting in 2020, with as many as 73 different pharmaceuticals discovered in a single incident.5 Counterfeiting incidents most commonly occurred in the genitourinary, central nervous system (CNS) and anti-infective therapeutic categories.
By geography, the PSI suggests that of the 137 countries impacted by pharmaceutical crime in 2020, Latin America and the Near East were the only regions to experience an increase in new activity.6 However, the institute noted that areas frequently linked to incidents often have more effective law enforcement activity and inspections by drug regulatory agencies, resulting in more transparent reporting, rather than truly having a greater number of incidents. Countries with lower incidences may merely have weaker systems and are not necessarily unaffected by or at a lower risk of pharmaceutical crime.​6
COVID-19
Counterfeit and falsified drugs continue to pose a substantial threat to the pharmaceutical industry and, more importantly, patient health and safety"
Since January 2020, the World Health Organization (WHO) has issued approximately 30 Medical Product Alerts reporting the circulation of falsified drug, vaccine and diagnostic products. While a wide variety of indications and classes have been impacted, many of these counterfeits have been COVID-19-related, with some of the most recent alerts being for falsified DESREM Remdesivir for Injection 100mg/vials in India and Guatemala (released 9 March 2022),7 falsified COVID-19 Vaccine AstraZeneca (November 2021)8 and falsified Pfizer-BioNTech COVID-19 Vaccine (November 2021).9
COVID-19 vaccines have become somewhat common targets for counterfeiting, with four alerts issued by the WHO for falsified examples in 2021 and 2022 alone. The scale of counterfeit COVID-19 vaccines was demonstrated in China in 2021, with the Chinese police reporting more than 3,000 fake COVID-19 vaccines seized in raids in February 2021.
HIV
While many of these WHO alerts may have impacted developing regions, such as Asia, Africa and Latin America, other counterfeiting concerns have emerged from developed regions.
In January 2022, Gilead announced it had executed seizures at 17 locations in eight US states, confiscating more than 85,000 bottles of Gilead-labelled medication with counterfeit supply-chain documentation.10 Among the counterfeits were bottles labelled as the HIV medicines Biktarvy® (bictegravir 50mg, emtricitabine 200mg and tenofovir alafenamide 25mg tablets) and Descovy® (emtricitabine 200mg and tenofovir alafenamide 25mg tablets).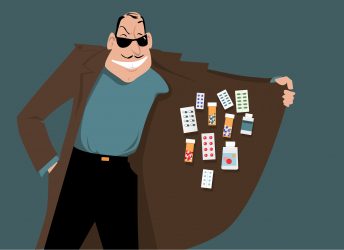 The investigation revealed that pharmaceutical distributors not authorised by Gilead to market its medications were selling drugs to pharmacies that they sourced by purchasing genuine Gilead HIV medication from individuals after it was dispensed to them, "exploiting individuals with low incomes who were experiencing homelessness or substance use," before reselling it with counterfeit supply-chain documentation.10
These counterfeits were reported to federal law enforcement authorities including the US Food and Drug Administration (FDA), as well as dispensing pharmacies and consumers. The company also filed a $250 million civil lawsuit against the network of more than 70 small distributors, with the court ordering all defendants to stop distributing the counterfeits.10
However, Gilead was not the only target of HIV medication falsification; the US Department of Justice (DoJ) noted within its criminal investigation that alongside falsified Gilead drugs were unauthorised or falsified versions of Johnson & Johnson (J&J)'s Symtuza and ViiV Healthcare's medications.11 J&J has since filed a similar lawsuit against the alleged HIV drug counterfeiters.12
Conclusion
Counterfeit and falsified drugs continue to pose a substantial threat to the pharmaceutical industry and, more importantly, patient health and safety. Pfizer's Neville Broad, Counterfeit Medicine Laboratory Manager in the UK, noted that harmful ingredients identified in counterfeit Pfizer drugs include "lead road paint, brick dust, floor polish and boric acid."13 Broad also noted that Pfizer's Counterfeit Medicine Laboratory "prevented approximately 233 million counterfeit doses from reaching patients" globally between 2004 and 2017.14
References
Europol and European Union Intellectual Property Office. Intellectual Property Crime Threat Assessment 2022 [Internet]. European Union Intellectual Property Office; 2022 p. 20-22. Available from: https://euipo.europa.eu/tunnel-web/secure/webdav/guest/document_library/…
1 in 10 medical products in developing countries is substandard or falsified [Internet]. Who.int. 2017 [cited April 2022]. Available from: https://www.who.int/news/item/28-11-2017-1-in-10…
MAPPING THE IMPACT OF ILLICIT TRADE ON THE SUSTAINABLE DEVELOPMENT GOALS [Internet]. Transnational Alliance to Combat Illicit Trade (TRACIT); 2022 [cited April 2022]. Available from: http://www.tracit.org/uploads/1/0/2/2/102238034/tracit_sdg_july2019_highres.pdf
Incident Trends [Internet]. Psi-inc.org. 2021 [cited April 2022]. Available from: https://www.psi-inc.org/incident-trends
Therapeutic Categories [Internet]. Psi-inc.org. 2021 [cited April 2022]. Available from: https://www.psi-inc.org/therapeutic-categories
Geographic Distribution [Internet]. Psi-inc.org. 2021 [cited April 2022]. Available from: https://www.psi-inc.org/geographic-distribution
Medical Product Alert N°2/2022: Falsified DESREM (Remdesivir) [Internet]. Who.int. 2022 [cited April 2022]. Available from: https://www.who.int/news/item/09-03-2022-medical-product-alert-n-2-2022…
Medical Product Alert N°7/2021: Falsified COVID-19 Vaccine AstraZeneca [Internet]. Who.int. 2021 [cited April 2022]. Available from: https://www.who.int/news/item/04-11-2021-medical-product-alert…
Medical Product Alert N°6/2021: Falsified Pfizer-BioNTech COVID-19 Vaccine [Internet]. Who.int. 2021 [cited April 2022]. Available from: https://www.who.int/news/item/04-11-2021-medical-product…
Gilead Announces Actions to Remove Counterfeit HIV Medications from U.S. Supply Chain [Internet]. Gilead.com. 2022 [cited April 2022]. Available from: https://www.gilead.com/news-and-press/company-statements/gilead-announces-actions-to-remove-counterfeit-hiv-medications…
Walker J, Ramey C. Drugmaker Gilead Alleges Counterfeiting Ring Sold Its HIV Drugs. The Wall Street Journal [Internet]. 2022 [cited April 2022];. Available from: https://www.wsj.com/articles/drugmaker-gilead-alleges-counterfeiting-ring-sold-its-hiv-drugs-11642526471
Ramey C, Walker J. Johnson & Johnson Files Suit Against Alleged HIV-Drug Counterfeiters. The Wall Street Journal [Internet]. 2022 [cited April 2022];. Available from: https://www.wsj.com/articles/johnson-johnson-files-suit-against-alleged-hiv-drug-counterfeiters-11651004553?page=1
Counterfeit Medicines | Pfizer UK [Internet]. Pfizer.co.uk. [cited April 2022]. Available from: https://www.pfizer.co.uk/products/safety-of-medicines/counterfeit-medicines
Anti-Counterfeit Laboratory | Pfizer UK [Internet]. Pfizer.co.uk. [cited April 2022]. Available from: https://www.pfizer.co.uk/our-science/pfizer-uk/anti-counterfeit-laboratory
Additional information on the impact of counterfeit and falsified medications can be accessed here: