Establishing precision medicine in Abu Dhabi
Work is underway to create a collaborative virtual research institute (VRI) to support the fundamental research and subsequent clinical translation of precision medicine in Abu Dhabi, as well as the United Arab Emirates more broadly. Here, European Pharmaceutical Review's Hannah Balfour discusses the project with the Head of the new VRI, Professor Milos Ljubisavljevic, and Acting CEO of funding body ASPIRE, Dr Ray O. Johnson.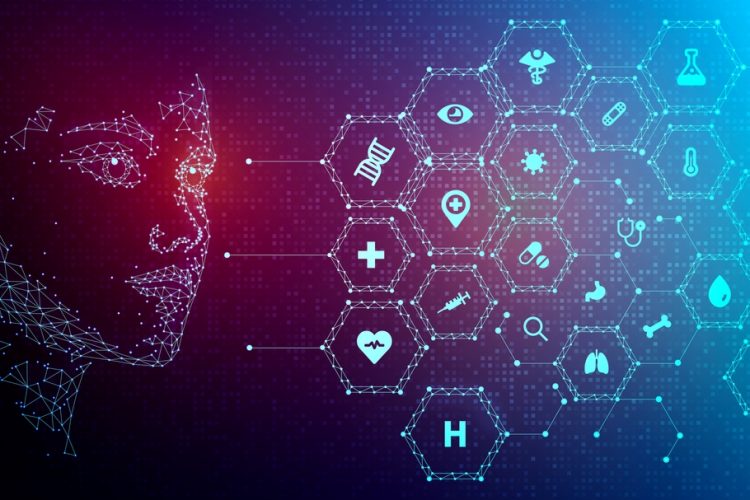 The concept of precision medicine, wherein disease treatment and prevention considers genetic, environmental, and lifestyle differences in patients, has been widely researched and discussed in recent years. This approach is also referred to as "personalised medicine" because it is tailored to the individual patient. Particularly in the field of oncology, it is now commonplace for treatments to be developed to target specific tumour genotypes; perhaps some of the most well-known examples are those relating to breast cancer, where treatments are often indicated based on BRCA gene, hormone receptor (HR) and/or human epidermal growth factor receptor 2 (HER2) expression.
While commonly discussed, the precision medicine field is still in its infancy in countries such as the United Arab Emirates (UAE), where a project is being undertaken in the emirate of Abu Dhabi to establish a research and clinical translation ecosystem for this therapeutic approach.
ASPIRE – the technology transition arm of Abu Dhabi's Advanced Technology Research Council (ATRC), which directs and distributes government R&D funding – is establishing a virtual research institute (VRI) focused on precision medicine. To learn about the Abu Dhabi Precision Medicine Virtual Research Institute (ADPMVRI) and its importance to Abu Dhabi and the wider UAE, EPR's Hannah Balfour discussed the project with Dr Ray O. Johnson, Acting Chief Executive Officer (CEO) of ASPIRE, and Professor Milos Ljubisavljevic, Professor of Physiology at the College of Medicine and Health Sciences, United Arab Emirates University (UAEU), UAEU Hub Director and Head of the VRI.
What is a virtual research institute?
A VRI is a platform for collaborative research. Professor Ljubisavljevic explained that rather than constructing a bricks-and-mortar research institute, a VRI brings together different organisations to pool their researchers and existing resources, laboratories and knowledge, enabling them to work collaboratively on common projects.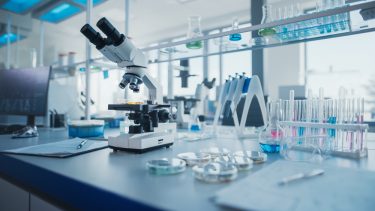 While VRIs are not a novel concept worldwide, with several having been established in the US and Europe, including the Science Across Virtual Institutes (SAVI) and the Joint Programming Initiative on Antimicrobial Resistance Virtual Research Institute (JPIAMR-VRI), the ADPMVRI and two other VRIs being established by ASPIRE are a first in the UAE. If successful, VRIs enable collaboration with a broad pool of partners across the world, bringing cutting-edge technologies and expertise to areas they may never have been available before. The ADPMVRI aims to build an extensive network of such international partners.
Dr Johnson explained that the precision medicine VRI will be based on a "hub and spoke" model, where institutions such as the UAEU act as the primary hubs of research and extend "spokes" out to other research institutes and businesses worldwide to create a larger network that unites "the best and brightest to work on fundamental problems". If successful, proposals submitted to the VRI Program receive funding of AED 70 million (approximately €17.5 million) over five years. Each project will be subject to an annual review and renewed for funding if they make satisfactory progress.
In his role as the Head of the ADPMVRI, Professor Ljubisavljevic will lead the consortium of higher education institutions collaborating in the programme, including the UAEU, the New York University Abu Dhabi and Khalifa University in the emirate of Abu Dhabi, as well as the University of Sharjah and Zayed University in the wider UAE.
Why precision medicine? And why in Abu Dhabi?
The ADPMVRI provides a collaborative hub for precision medicine research that will hopefully establish Abu Dhabi, and the UAE more broadly, as a key centre for the field regionally and worldwide"
Dr Johnson explained that due to the vast ethnic diversity of Abu Dhabi's population, precision medicine has now become all but vital to advancing patient care: "We have done a great job treating people with the one-size-fits-all approach. However, because of the diversity of Abu Dhabi's population, and in our sustained efforts to provide world-class healthcare, the next step is tailoring the care. Clearly, we have come as far as we can using the traditional treatment methodology and precision could well be the next incremental step. Today, it is no longer enough to be accurate and simply target where we are looking, we also need to do it more efficiently, so that our margin for error is smaller – this is where precision medicine can add immense value."