2022 spells change for EU pharmaceutical legislation
With almost every aspect of pharmaceutical regulation currently under review across Europe and the proposal for changes expected in December 2022, in this article, Maarten Meulenbelt, Partner at Sidley Austin LLP, discusses with European Pharmaceutical Review some of the more controversial amendments under consideration and emphasises why industry participation is critical at this stage of the proposal discussions.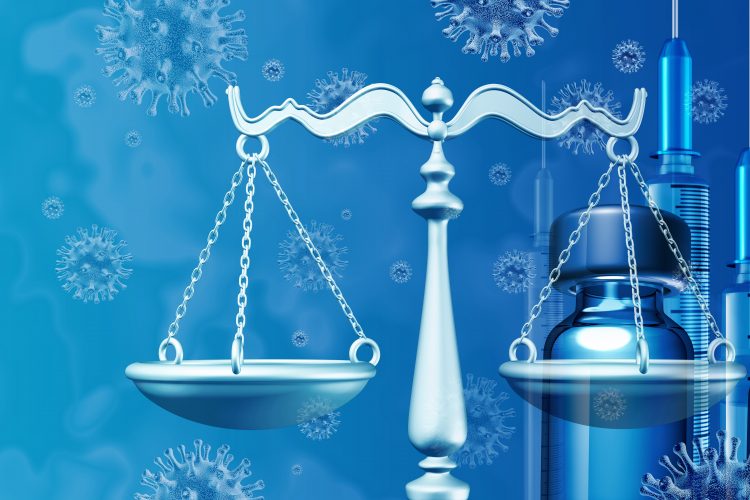 2022 is probably the biggest year in EU pharmaceutical law that I have seen in 30 years. It is an exciting year… but whether the changes will be a net positive or a net negative is yet to be seen" Maarten Meulenbelt, Partner, Sidley Austin LLP
2022 is undeniably a critical year for change in the pharmaceutical industry: for the first time in several decades, the European Union (EU)'s pharmaceutical legislation is up for review. This means numerous key aspects of how pharmaceuticals are regulated in the EU could be affected, from costing and reimbursement to intellectual property rights, incentives and more.
The review was impacted by Brexit and the COVID-19 pandemic, which compounded existing issues surrounding high drug pricing and patient access that had been brewing since 2016 and highlighted several shortcomings in the EU's pharmaceutical system. These events led to the publication of the EU Pharmaceuticals Strategy in 2020,1 which, in addition to a range of other activities, aims to ensure the regulatory system for human medicines is future‑proof and crisis-resistant. To this end, the strategy lays out a timeline for review of the EU's general legislation on medicines for human use.
Following initial consultations in 2021, we expect the publication of the proposal for changes to the EU's pharmaceutical legislation and potential adoption by the European Commission (EC) by December 2022. But what are the key potential changes and how could they impact drug developers and manufacturers?
Key areas of potential legislative change
Maarten Meulenbelt, a Sidley Austin LLP Partner focused on EU regulatory affairs, litigation and competition law, explained that four key pieces of pharmaceutical legislation are likely to be affected by the proposals – namely Directive 2001/832 and Regulation 726/20043 (together called the "EU general pharmaceuticals legislation") and the Orphan Regulation4 and Paediatric Regulation.5,6
One of the key priorities of the EU's strategy is to encourage innovation to solve unmet medical needs. "The Commission has stated that for 90 percent of the thousands of orphan diseases there are no specific treatment options – only best available care. The Commission is looking at how we can direct some investment to these areas of high unmet need," stated Meulenbelt.
He noted that within the proposals, there is likely to be a differentiation in incentives for drug development in the orphan and unmet medical need areas. Although how 'unmet need' will be defined is yet to be ascertained.
Conditionality of intellectual property
There are several potentially controversial incentives that have been mentioned to enhance access to medicine and overcome unmet medical need, including conditionality of intellectual property (IP) rights. Under the conditional system, Meulenbelt explained, companies might obtain and maintain their IP rights based on a series of conditions. Two conditions under consideration are that companies must launch the product in most, if not all, EU Member States; and that R&D expenditure must be transparently reported.
at this stage of the discussions, it is critical that industry stakeholders share their insights and experience, whether directly or through trade associations"
Both conditions are far reaching and create additional risk for companies to launch products – particularly orphan medicinal products (OMPs) – in the EU.
What are the implications of launching in all States? Meulenbelt highlighted "the desire to have broader launches is very good," since under the current model, if OMP companies can make a major part of their sales in a limited number of markets they are unlikely to launch elsewhere, limiting patient access.
Most companies are initially focused on the big five markets in Europe (Germany, France, Italy, Spain and the UK). By incentivising broader launches, companies will need to consider markets they may not have previously focused on, and engage with stakeholders in those broader markets to help them launch a product.
However, a concern is that the EU has no power to regulate what Member States will pay for medications, so if companies are forced to launch everywhere, this may include countries with limited funding for drugs. "If you have to launch a drug at a low price, obviously that affects your overall business case significantly," remarked Meulenbelt.
Transparently reporting R&D expenditure could also be a massive threat to the industry by revealing confidential trade secrets, confounded by the lack of agreed standards on what should be included in the cost. "If we concentrate on cost, EU governments like to focus on out-of-pocket expenses for costing R&D, for example, the amount of money you pay a contract research organisation to conduct a clinical trial for your product. However, a Gupta study from 2019 on what companies spend money on when developing new drugs showed that out‑of‑pocket expenses account for only seven percent of the overall cost of developing drugs.7 A further 40 percent is the cost of failure – the drugs that never make it to market – and the final 53 percent is the cost of capital," explained Meulenbelt. As a result, the risk of failure is particularly high in the drug development industry.
Stakeholders in the EU often use the risk-adjusted Net Present Value (rNPV) investment model to determine whether to invest in a pharmaceutical product. The outcome of that model can be used to compare the value with investments in other industries, from automotive to aeronautical, he stated. rNPV uses several key figures, including expected earnings, length of time for return on investment and the risks of failure, to derive a figure. NPV can also be used to calculate what is called the 'minimum viable price' for a product.
Calculating a minimum viable price based on out-of-pocket expenses, just seven percent of the overall R&D costs, versus one hundred percent can create prices with 10-factors of difference, stated Meulenbelt. Thus, if you only take into account the costs, you may not be able to achieve a viable price that fully reflects the risks and probabilities of achieving clinical success and market access for the product.
Risks of limiting orphan drug incentives
Meulenbelt pointed to two economic studies evaluating the potential impact of removing or limiting the incentives for orphan drugs: the first from the UK's Office of Health Economics (OHE)8 and the second commissioned by the European Federation of Pharmaceutical Industry Associations (EFPIA) and published by Dolon.9
The OHE report found that the existing Orphan Drug Regulation, which provides research grants and protocol assistance to promote innovation and market exclusivity to heighten potential economic returns, has successfully incentivised companies to invest in the development of OMPs.8 Under the current scenario, rNPV for investment in most cases is positive. By modelling different change proposals, they found lowering market exclusivity by two years had a negative impact on the rNPV, though it did remain positive; however, lowering the market exclusivity in addition to removing protocol assistance resulted in a negative rNPV. "This suggests that any of the modelled changes to the regulation could lead to a decrease in the number of OMPs developed… Some of the assessed changes to the regulation could undermine the business model under which OMP‑focused companies operate, and… it would also no longer be more rational for broader-portfolio companies to prioritise investments in (some) OMPs relative to other products," wrote the authors.
The Dolon report found that over half (74) of the 142 OMPs developed between 2000 and 2017 would not have been economically viable in the absence of the existing regulation.9
In both cases, the reports caution what could be damaged by reducing the protections for OMPs that are set out in the Orphan Drug Regulation. The OMP market is currently growing at twice the rate of the non-orphan market,10 reflecting tremendous progress for key areas of unmet need, and it would be a shame to see this halted.
Reducing market exclusivity
Another potential incentive under consideration to combat unmet medical need and encourage broader patient access is reducing market exclusivity for OMPs.
"Currently you can get 10 years of market exclusivity for orphan drug products. This is a limited type of exclusivity; it does not protect you against a better product, but it does safeguard against a similar product for the same indication being submitted for approval. Additionally, if your product works in two completely different indications, you can get a second or even a third orphan exclusivity. This helps stimulate investment in new indications," explained Meulenbelt.
The EC is considering reducing the market exclusivity for new indications and hypothetically giving orphan exclusivity only to products defined as addressing unmet needs. If the probability of attaining an orphan drug designation decreases, it could affect whether companies are willing to invest in that orphan space.
Reimbursement
A trend in some Member States is for drug products to be reimbursed based on competitor products, including those that are not authorised. "The trend that we see starting now, is for some Member States to claim that the reimbursement of a drug should not be linked to the value of the product or even the cost of the product, but the cost of the replacement product," stated Meulenbelt.
This could mean that reimbursement for a complex product, such as a cell and gene therapy, could be based on that of a 'compounded' version of the product (produced using 'bedside manufacturing'), and reimbursement for chemical drugs could be based on pharmacy-compounded oral solid dosage form and other products for the same indication that have no form of regulatory approval. "This obviously presents a huge magnitude of risk for drug developers," he noted.
Future outlook
changes such as introducing the conditionality of IP rights or the obligation to disclose R&D costs will likely have an immediate impact on decision-making within companies"
The proposal for the changes is anticipated in December 2022, at which point it will go through the legislative process of the European Parliament and the Council Of Ministers before finally being accepted. But what is the timescale for this process?
"The speed of EU law has become less predictable; however, we are talking about the biggest change to EU law since 1965 by a wide margin, since many of the basic concepts are up for re-evaluation. It is a massive change that is likely to take at least one or two years of very intensive discussions between the institutions and the stakeholders to accept.
"The actual legislation will then have a certain implementation period and will be prospective, for the most part. So, the actual effect in law may be several years away," explained Meulenbelt.
However, he noted that changes such as introducing the conditionality of IP rights or the obligation to disclose R&D costs will likely have an immediate impact on decision-making within companies.
Conclusions
Whether the changes to the EU's Pharmaceutical Legislation will achieve the aims of supporting patient access, encouraging innovation to overcome unmet medical need, and settling drug pricing concerns is yet to be seen, according to Meulenbelt. "It is too early to say because we have not seen the whole package of measures yet. It is also possible that, whether it is a net positive or a net negative will be largely dependent on what segment of the market you are in," he stated.
Take paediatrics, for instance: the EC is considering requiring more paediatric studies, since the mechanisms of action of a drug designed for adults might also be beneficial in certain unrelated conditions occurring in children. However, despite the potential benefits of creating a wider range of treatment options, where these trials are not feasible or in an area that the company does not understand, paediatric studies could be a significant burden, especially for smaller organisations. Drug manufacturers, on the other hand, are likely to benefit from the incentives to strengthen the resilience of the supply chain on the continent laid out by the EU Pharmaceutical Strategy.
He concluded that, at this stage of the discussions, it is critical that industry stakeholders share their insights and experience, whether directly or through trade associations, to ensure that the resulting legislation is not only coherent but also beneficial: "Specialised members of the industry must be properly involved in the discussions, because if they fail to do it this year, they will have to wait a very long time for another opportunity."

Maarten Meulenbelt is a Sidley Austin LLP Partner. He focuses his practice on EU regulatory affairs, litigation and competition law issues affecting the life sciences sector in Europe. In addition to advising on EU life sciences matters, Maarten also handles competition litigation at the EU and national levels. He has extensive litigation experience before the EU Courts, national courts and competition authorities, the European Commission, and national regulatory authorities in several EU Member States. Maarten has significant competition law experience in a variety of sectors.
About the author
Hannah Balfour is the Science Writer for European Pharmaceutical Review.
References
European Commission. COMMUNICATION FROM THE COMMISSION TO THE EUROPEAN PARLIAMENT, THE COUNCIL, THE EUROPEAN ECONOMIC AND SOCIAL COMMITTEE AND THE COMMITTEE OF THE REGIONS Pharmaceutical Strategy for Europe. Brussels; 2020.
Directive 2001/83/EC of the European Parliament and of the Council of 6 November 2001 on the Community code relating to medicinal products for human use. EUROPEAN PARLIAMENT AND THE COUNCIL OF THE EUROPEAN UNION; 2022.
Regulation (EC) No 726/2004 of the European Parliament and of the Council of 31 March 2004 laying down Community procedures for the authorisation and supervision of medicinal products for human and veterinary use and establishing a European Medicines Agency (Text with EEA relevance). THE EUROPEAN PARLIAMENT AND THE COUNCIL OF THE EUROPEAN UNION; 2004.
Regulation (EC) No 141/2000 of the European Parliament and of the Council of 16 December 1999 on orphan medicinal products. THE EUROPEAN PARLIAMENT AND THE COUNCIL OF THE EUROPEAN UNION; 2000.
Regulation (EC) No 1901/2006 of the European Parliament and of the Council of 12 December 2006 on medicinal products for paediatric use and amending Regulation (EEC) No 1768/92, Directive 2001/20/EC, Directive 2001/83/EC and Regulation (EC) No 726/2004 (Text with EEA relevance). THE EUROPEAN PARLIAMENT AND THE COUNCIL OF THE EUROPEAN UNION; 2006.
Regulation (EC) No 1902/2006 of the European Parliament and of the Council of 20 December 2006 amending Regulation 1901/2006 on medicinal products for paediatric use (Text with EEA relevance). THE EUROPEAN PARLIAMENT AND THE COUNCIL OF THE EUROPEAN UNION; 2006.
The cost of opportunity – A study on pharmaceutical R&D costs [Internet]. Amsterdam: Gupta Strategists; 2019. Available from: https://gupta-strategists.nl/storage/files/…
Berdud M, Garau M, O'Neill P, et al. Economic and Financial Challenges of Developing Orphan Medicinal Products. Does the European Legislation Tackle Them? OHE Consulting Report [Internet]. London: Office of Health Economics; 2020. Available from: https://www.eucope.org/wp-content/uploads/2020/04/ohe…
Neez E, Gentilini A, Dutton R, Hutchings A. Estimated impact of EU Orphan Regulation on incentives for innovation [Internet]. London: Dolon Ltd; 2021. Available from: https://dolon.com/dolon/wp-content/uploads/2020/10/Estimated-impact-of-EU…
Senior M, Hadjivasiliou A. ORPHAN DRUG REPORT 2022 [Internet]. London: Evaluate®; 2022. Available from: https://www.evaluate.com/thought-leadership/pharma/…