Novel oral chemotherapeutic holds potential for stomach cancer patients
Carl Bjartmar, Chief Medical Officer at Ascelia Pharma, explores the benefits of oral therapeutic administration over intravenous chemotherapy for stomach cancer patients, highlighting improvements in efficacy and ease of use.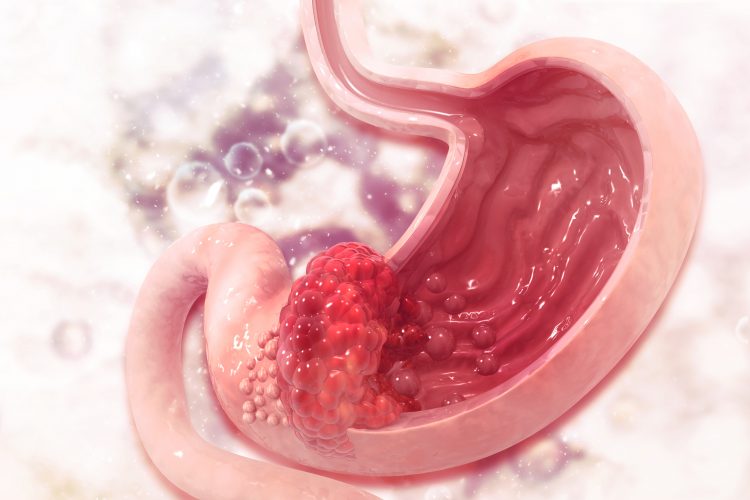 Stomach cancer, also known as gastric cancer, is the fifth most common type of cancer worldwide – and the third most common cause of death from cancer.1 Approximately half of all cases occur in eastern Asia, but thanks to more advanced screening programmes in countries like Japan, survival rates in these regions are improving compared with western countries. The five-year survival rate for stomach cancer in the US and Europe is only 25-28 percent, with the prognosis made poorer by symptoms typically appearing at later stages of disease.
Several lifestyle factors have been shown to increase the risk of developing stomach cancer, including alcohol consumption, smoking and consuming foods preserved by salts. There is also strong evidence that suggests being overweight or obese increases the risk of stomach cancer, and some bacterial and viral infections are under investigation for their potential contribution to disease risk.
The availability of oral chemotherapy treatments would provide stomach cancer patients with the option of more efficacious drugs with improved tolerability in a more convenient dosage format"
The poor clinical outcomes of stomach cancer make it a key target for drug development. There is an urgent need for more effective chemotherapy treatments with less severe toxicity and side effects. Irinotecan – also known by the brand name Campto/Camptosar® (Pfizer Ltd.) – has proven to be an effective chemotherapy agent against several types of gastrointestinal cancer. Intravenous (IV) irinotecan has been approved for the treatment of colorectal cancer and pancreatic cancer in the US and European Union (EU), and for metastatic gastric cancer in Japan. The drug is recognised in several international clinical guidelines for use as monotherapy or combination treatment regimens for advanced gastric cancer, including the European Society for Medical Oncology (ESMO),2 the American Society of Clinical Oncology (ASCO) and the National Comprehensive Cancer Network (NCCN).3 However, it is not yet regulatory approved in the US or EU for treating gastric cancer.
Benefits of daily oral chemotherapy over IV
Chemotherapy is traditionally administered intravenously, but patients living with cancer are increasingly being given the option of receiving IV or oral treatment where oral drugs are available. There is growing evidence that more frequent, lower doses produce less severe and more manageable side effects than IV chemotherapy, with potentially improved efficacy. An oral formulation would allow patients to have daily dosing, while removing barriers such as the need to travel to infusion centres for treatment or the use of an invasive procedure – particularly if the patient is averse to needles.
Not all cancers can be treated with oral chemotherapy, but there is potential for irinotecan to be formulated in oral dosage forms. Currently, irinotecan is typically administered every third week via IV bolus infusion in high doses. With this type of administration, most patients experience gastrointestinal and haematological side effects, approximately 30 percent of which are severe or life threatening (grade 3 or 4).4 A tablet formulation of irinotecan would enable frequent, low-dose administration, or 'metronomic chemotherapy' – a dosing strategy which appears beneficial in a wide range of tumours (Figure 1).
Several non-clinical and clinical studies provide proof of concept for metronomic dosing, including improved patient outcomes.5,6 In one study of patients with metastatic refractory breast cancer, overall survival improved from 20 percent with irinotecan dosing every three weeks, to 32 percent with lower weekly dosing (Figure 2). Frequent dosing may optimise the tumour cells' exposure to the active metabolite SN-38 during the susceptible synthesis (S)-phase of the cell cycle, maximising anti-tumour effect.
New hope for stomach cancer patients
The availability of oral chemotherapy treatments would provide stomach cancer patients with the option of more efficacious drugs with improved tolerability in a more convenient dosage format. Oncoral (Ascelia Pharma) is a novel patented tablet formulation of irinotecan, currently in Phase II clinical development, for daily dosing at home. The initial indication for Oncoral is stomach cancer, but it could offer the potential of improving treatment for other types of cancer in the future. It is the first oral irinotecan formulation to enter Phase II clinical development; previous drug candidates faced issues over poor solubility and variable bioavailability between patients.
The Oncoral formulation overcomes the challenges of interpatient bioavailability variation by releasing irinotecan from the tablet immediately in the duodenum. This means that the dosed irinotecan disperses before the next dose, avoiding accumulation and ensuring high bio-absorption and low variability. Moreover, the drug is formulated into an enteric coated tablet to prevent the pH of the stomach interfering with irinotecan's bioabsorption.
After the patient takes the Oncoral tablet, irinotecan is converted to the active metabolite SN-38 in the liver, which is 100-1,000 times more cytotoxic than irinotecan. SN-38, which reaches the tumour through systemic circulation, inhibits the enzyme topoisomerase 1, which is needed for the cancer cells to divide and replicate.
In the Oncoral Phase I study, the conversion of oral irinotecan to SN-38 was six- to seven-fold higher than the conversion following IV administration of irinotecan.7 The Phase I study also showed that clinical benefits with stable disease were observed even in patients that previously had disease progression receiving IV irinotecan.7 In addition, the study supported the safety, tolerability and convenience of frequent low dosing, showing that Oncoral was well-tolerated and that the reported haematological toxicities were only mild to moderate (grade 1 or grade 2). Pharmacokinetic data showed consistent daily exposures during treatment at days one and 14 and no drug accumulation (Figure 3). SN-38 interpatient variability was in the same range as after infusion of irinotecan.
The potential of combination therapy
Combination therapy combines two or more therapeutic agents and is a common cancer treatment approach. Administering multiple anti-cancer drugs and treatment modalities targets key pathways in a synergistic or an additive manner and often shows enhanced efficacy over monotherapy.8 Combination therapy may also reduce the risk of tumours developing resistance to therapy.
Lonsurf® (trifluridine and tipiracil – Taiho Oncology) is an oral combination compound indicated in the EU and US as monotherapy for the treatment of adults with metastatic colon, rectal or gastric cancer, including adenocarcinoma of the gastro-oesophageal junction, who have been previously treated with at least two prior systemic treatment regimens. The combination of irinotecan and Lonsurf in gastric cancer has been tested in animal models, showing that the two therapies together almost halted tumour growth, with improved results compared to administering both irinotecan and Lonsurf as monotherapies (Figure 4).9
Next steps for Oncoral
Patients with stomach cancer often face late diagnosis and poor outcomes, due to limited treatment options. Introducing an irinotecan tablet formulation, in combination with other effective oral compounds, provides the opportunity for patients to receive an all-oral, metronomic chemotherapy with better efficacy in a more convenient and cost-effective regimen. A Scientific Advisory Board of leading oncologists support the concept of a daily tablet formulation of irinotecan, such as Oncoral, and see its value as an additional treatment option for cancer patients, especially those in later disease stages.
Following the success of the Phase I trial and the approval of the investigational new drug (IND) application in December 2021, the Oncoral Phase II study is a randomised controlled multi-centre all-oral combination study in patients with advanced gastric cancer. The trial will compare Oncoral administered in combination with Lonsurf film-coated tablets for oral use to Lonsurf alone, with the primary endpoint being progression-free survival. Secondary endpoints will include response rate, overall survival, pharmacokinetics, safety and tolerability. In the future, the potential label expansion of Oncoral into other solid cancer indications will be investigated.
For more information about Oncoral, please visit www.ascelia.com/pipeline/oncoral.
About the author
Carl Bjartmar, MD, PhD, has been Chief Medical Officer at Ascelia Pharma since 2018 and has a long and solid track record in late-stage orphan drug development. He has previously served in senior roles at large international pharma companies such as Lundbeck, Sanofi and Genzyme, where he gained extensive experience in clinical development, in particular the development of novel therapies for rare diseases. Before joining Ascelia, Carl was most recently Chief Medical Officer for the Swedish biotech company Wilson Therapeutics.
References
World Cancer Research Fund International (wcrf.org) [Accessed 25.01.22]
Smyth EC, Verheij M, Allum W, et al. Gastric cancer: ESMO Clinical Practice Guidelines for diagnosis, treatment and follow-up, Gastrointestinal Cancers, 2016; 27(suppl. 5): V38-V49.
Ajani JAA, D'Amico TA, Almhanna K, et al. Gastric Cancer, Version 3.2016, NCCN Clinical Practice Guidelines in Oncology, JNCCN, 2016; 14(10).
Camptosar prescribing information. accessdata.fda.gov/drugsatfda_docs/label/2014/020571s048lbl.pdf [Accessed 25.01.22]
Furman WL, Stewart CF, Poquette CA, et al. Direct translation of a protracted irinotecan schedule from a xenograft model to a phase I trial in children. J Clin Oncol, 1999; 17(6):1815-1824.
Perez EA, Hillman DW, Mailliard JA, et al. Randomized Phase II Study of Two Irinotecan Schedules for Patients with Metastatic Breast Cancer Refractory to an Anthracycline, a Taxane, or both. J Clin Oncol, 2004; 22(14): 2849-2855.
Kümler I, Sørensen PG, Palshof J, et al. Oral administration of irinotecan in patients with solid tumors: an open-label, phase I, dose escalating study evaluating safety, tolerability and pharmacokinetics. Cancer Chemother Pharmacol. 2019; 83(1):169-178.
Bayat MR, Homayouni TS, Baluch N, et al. Combination therapy in combating cancer. Oncotarget. 2017; 8(23):38022-38043.
Nukatsuka M, Nakagawa F, Saito H, et al. Efficacy of combination chemotherapy using a novel oral chemotherapeutic agent, TAS-102, with irinotecan hydrochloride on human colorectal and gastric cancer xenografts. Anticancer Res. 2015; 35(3):1437-45.