Accelerating drug development
Here, Dave Elder explores how a 'quick-approval, quick-withdrawal from the market' approach is used to accelerate drug development.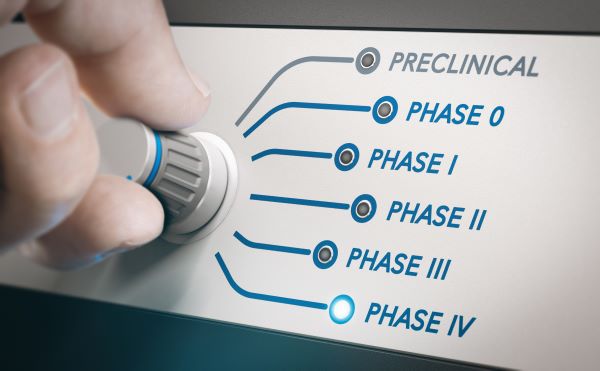 The hurdles encountered in development and approval of a new drug can be overwhelming. The entire process can take a decade (or longer), with an estimated cost of over $2.5 billion, and rising.1 Consequently, the US Food and Drug Administration (FDA) and other agencies are keen to see "accelerated development" programmes in areas where there is a significant unmet clinical need.
There are in fact four FDA-mandated processes for speeding up the availability of new drugs for the treatment of serious diseases:
"Fast track" is a process whereby the development and subsequent review are expedited for drugs aimed at treating serious conditions or addressing unmet medical needs
"Breakthrough therapy" is the process designed to speed up the development and subsequent review of therapies that may show substantial improvements over available therapies
For a "priority review" it is FDA's goal to process the application within six months of filing2
Finally, "accelerated approval" is a process designed to expediate the development and review of drugs that promise significant clinical improvement over existing therapies. These drugs can be approved based on a surrogate endpoint, but the applicant provides an undertaking to subsequently perform confirmatory clinical studies.
This 'quick-approval, quick-withdrawal from the market' utilised in accelerated approval can benefit both industry and patients alike.1 However, Phase IV confirmatory trials are often delayed or postponed; in certain cases, they can take 10+ years to complete. Furthermore, certain drugs awarded accelerated approval have subsequently been proven inefficacious or not safe in impacted patients.3
Voluntary withdrawals demonstrate industry compliance
In 2021, the FDA's Oncology Center of Excellence requested a meeting with industry as part of its ongoing review of the accelerated approval process, particularly where confirmatory clinical trials did not confirm clinical benefit. This meeting resulted in five drugs being voluntarily withdrawn.4
Voluntary withdrawal of GSK's multiple myeloma drug Blenrep only 15 days after an FDA request…demonstrates a new willingness to proactively comply with the requirements for accelerated review.
However, the recent voluntary withdrawal of GSK's multiple myeloma drug Blenrep only 15 days after an FDA request, based on the failure of a confirmatory trial, demonstrates a new willingness to proactively comply with the requirements for accelerated review.
Similarly, Roche recently withdrew the PD-1/L1 inhibitor, Tecentriq, in certain bladder cancer conditions. More importantly, FDA's oncology division also wants the supportive confirmatory trial(s) to be planned and initiated before granting accelerated approval.5
ImmunoGen was recently awarded accelerated approval for its antibody drug conjugate (ADC), mirvetuximab soravtansine, to treat ovarian cancer, as its confirmatory Phase III trial was underway and scheduled to read out later this year.
In contrast, ADC Therapeutics' accelerated approval of antibody drug conjugate camidanlumab tesirine for pre-treated Hodgkin lymphoma was deferred until the confirmatory study had been planned and initiated.
Initiation of these additional clarification studies prior to filing may result in delays in many oncology programmes, which may adversely affect smaller companies more than their larger cousins. Small companies will need to either defer development or find a partner willing to fund the confirmatory Phase III programme.5
Psychedelic research: evaluating the fast-evolving regulatory roadmap
Experience of accelerated drug development
The other impediment to accelerated development is an increased focus on "long-term patient outcomes".5 For example, 40–70 percent of patients are likely to develop resistance with Poly (ADP-ribose) polymerase inhibitors (PARP inhibitors).6 FDA has also been critical on selection of appropriate dosing levels to balance efficacy and safety considerations with Phosphoinositide 3-kinase (P13K) inhibitors, as resistance could reduce efficacy resulting in long-term safety concerns.7
A recent review… indicates that the accelerated approval programme has been largely successful"
A recent review of the historical performance of accelerated review indicates that "the accelerated approval program[me] has been largely successful, with half of accelerated approvals converted to traditional approval in a median time of 3.2 years. Furthermore, recent FDA actions show that the agency is appropriately managing the program[me] when a drug approved under accelerated approval fails to confirm a clinical benefit".8 On balance, the 'quick-approval, quick‑withdrawal from the market' process enshrined in accelerated approval is delivering on its intended aims. 
About the author
Dave Elder has worked in the pharmaceutical industry for 45 years for GSK, Syntex and Sterling. He is currently a CMC consultant with an interest in impurities and safety‑based limits. Dave is a member of the British Pharmacopoeia Expert Advisory Group, PCN (Pharmacy and Nomenclature) and a former member of RSC's Analytical Division Council and JPAG (Joint Pharmaceutical Analysis Group).
References
Miller HI. FDA's 'Accelerated Approvals' Are Critical But Raise Thorny Issues. Mo Med. 2019; 116(3): 168-169.
FDA. Fast Track, Breakthrough Therapy, Accelerated Approval, Priority Review. [Internet] US Food and Drug Administration. FDA; 2018 [cited 2023Jan]. Available from: https://www.fda.gov/patients/learn-about-drug-and-device-approvals/fast-track-breakthrough-therapy-accelerated-approval-priority-review.
The Commonwealth Fund. The Accelerated Approval Pathway for New Drug Therapies: Controversies and Proposed Fixes. [Internet] 2022. Commonwealth Fund [cited 2023Jan]. Available from: https://www.commonwealthfund.org/publications/explainer/2022/jul/accelerated‑approval-pathway-new-drug-therapies-controversies-fixes.
FDA In Brief: FDA Oncologic Drugs Advisory Committee to Review Status of Six Indications Granted Accelerated Approval. FDA. 2021. [cited 2023Jan]. Available from: https://www.fda.gov/news-events/fda-brief/fda-brief-fda-oncologic-drugs-advisory-committee-review-status-six-indications-granted-accelerated.
Liu A. 2023 forecast: FDA revamps cancer drug approvals, and Big Pharma is willing to fall in line. [Internet]. Fierce Pharma. 2022. [cited 2023Jan] Available from: https://www.fiercepharma.com/pharma/2023-preview-fda-revamps-cancer-drug-approvals-and-big-pharma-willing-fall-line.
Kim D, Nam HJ. PARP Inhibitors: Clinical Limitations and Recent Attempts to Overcome Them.
Int J Mol Sci. 2022; 23(15): 8412.
Mishra R, Patel H, Alanazi S, et al. PI3K Inhibitors in Cancer: Clinical Implications and Adverse Effects. Int J Mol Sci. 2021; 22(7): 3464.
Beakes-Read G, Neisser M, Frey P, Guarducci M. Analysis of FDA's Accelerated Approval Program Performance December 1992–December 2021. Ther Innov Regul Sci. 2022; 56, 698–703.