Developing novel therapies for NASH
In this exclusive interview, Dr Hank Mansbach, Chief Medical Officer of 89bio discusses clinical development of FGF21 therapy to treat fatty liver disease.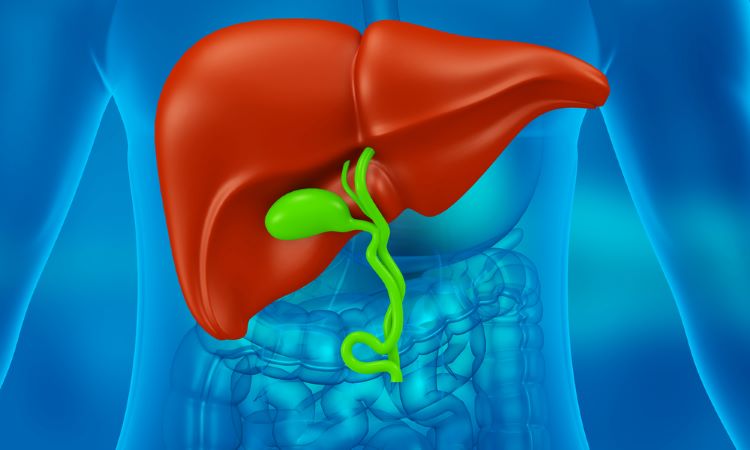 Following the recent announcement of topline results from 89bio's Phase IIb trial, ENLIVEN, evaluating FGF21 analogue pegozafermin for nonalcoholic steatohepatitis (NASH), a serious liver condition, EPR spoke with Dr Hank Mansbach, the company's Chief Medical Officer.
NASH currently has no approved treatments. Caused by excess fat, it is referred to as the 'silent killer', as most affected individuals don't exhibit symptoms until liver damage has already occurred.
According to GlobalData, competition to develop a first-to-market drug for NASH is strong. 89bio is one of several companies advancing treatments. While its focus is on pegozafermin, a fibroblast growth factor 21 (FGF21) analogue, other treatments have gained momentum in the race to commercialisation. An example is resmetirom, a selective thyroid hormone receptor-β agonist. This treatment decreases hepatic steatosis and circulating lipids.
In this Q&A, Dr Mansbach elaborates on how FGF21 analogues may work to address the liver manifestations, but also help manage the underlying causes of the disease. He also shares key data from the ongoing Phase IIb clinical trial, and discusses the broader challenges of developing novel therapies in the NASH space.
How does pegozafermin work in potentially treating NASH?
In NASH, excess fat in the liver can lead to progressive disease, including inflammation, liver cell injury and fibrosis, which are associated with increased risk for cardiovascular disease and liver morbidity and mortality.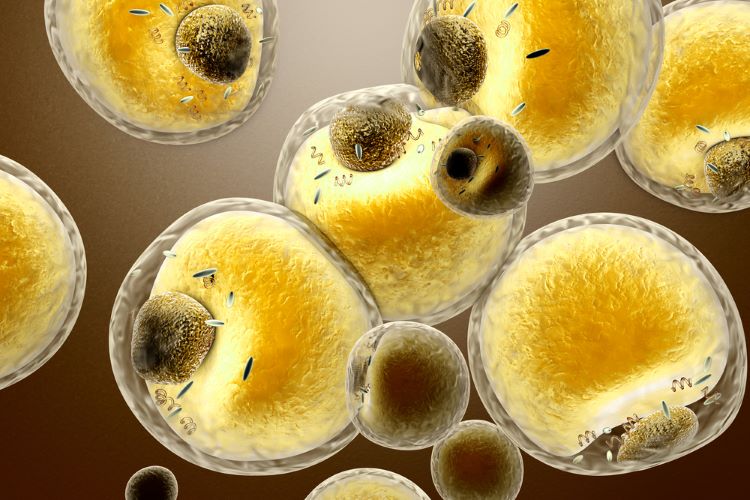 Pegozafermin is a highly potent fibroblast growth factor 21 (FGF21) analogue. It was engineered using a unique, proprietary glycoPEGylated technology to prolong the biological activity (half-life), while maintaining the efficacy of native FGF21, a metabolic hormone.
FGF21 regulates energy expenditure and glucose and lipid metabolism. It plays multiple roles in the body, such as reducing the formation of new fat in the liver and lowering systemic levels of triglycerides (TGs) in the blood.
FGF21 analogues may represent the most promising class of drugs to treat NASH because they not only address the liver manifestations, but also help manage the underlying causes of the disease"
FGF21 analogues may represent the most promising class of drugs to treat NASH because they not only address the liver manifestations, but also help manage the underlying causes of the disease such as insulin resistance, dyslipidemia and excessive body weight which result in excess fat deposition in the liver.
Data from clinical trials to-date suggests that pegozafermin could reduce hepatic fat and fibrosis. Pegozafermin also has a favourable safety and tolerability profile, with few gastrointestinal (GI) side effects. This is important for a condition that requires chronic treatment, as poor GI tolerability could adversely affect patients' quality of life, adherence to treatment and clinical outcomes.
pegozafermin's long half-life allows convenient weekly or every-two-week dosing"
Additionally, pegozafermin's long half-life allows convenient weekly or every-two-week dosing. Therefore, it could be beneficial for adoption and compliance of injectable therapies for patients living with this chronic, progressive and generally asymptomatic liver disease.
How does pegozafermin differ to the current standard of care for NASH?
With no approved treatments for NASH, patients must rely on treatment of co-morbidities and lifestyle changes, including diet, exercise and medications to induce weight loss and improve glycemic control. 
In the European Union, NASH affects nearly 10 million people and is expected to increase by more than 40 percent by 2030. It is becoming the leading cause for liver transplants. The ability to reverse disease progression, resulting in fewer liver transplants and treatments, could save the healthcare system billions annually.
Tell us about the technology used to develop pegozafermin…
Our proprietary glycoPEGylation technology increases the half-life of native FGF21 from less than two hours for the native hormone to between 55 and 100 hours, allowing for weekly or every-other-week dosing. Our analogue maintains potency against the important FGF receptors: FGFR1c, FGFR2c and FGFR3c which play an important role in the underlying causes of both severe hypertriglyceridemia (SHTG) and NASH.
What data highlights can you share from the trial?
ENLIVEN is a Phase IIb trial designed to evaluate the safety and efficacy of weekly (15mg and 30mg) or every two-week (44mg) pegozafermin for patients with fibrosis stage F2 – F3 NASH and NAS ≥ 4 for 48 weeks.
Results from a Phase Ib/IIa, proof-of-concept study in NASH, demonstrated:
Pegozafermin was generally well tolerated and had beneficial therapeutic effect in reducing liver fat and improving markers of liver injury, fibrosis and lipids
Statistically significant absolute reductions in hepatic fat fraction at week 13 with pegozafermin administered every week or every two weeks compared to placebo
Up to 88 percent of patients had at least a 30 percent reduction in hepatic fat fraction. This has been shown to correlate with reduced fibrosis progression
Improvements in liver transaminases (measures of liver injury) and lipids, as well as improvement in fibrosis and NASH resolution (in a small cohort of biopsy-proven NASH patients) were observed with pegozafermin compared to placebo.
What was the main challenge in developing pegozafermin?
One of the most challenging things in developing new and novel therapies for NASH, is the fact that we are working in uncharted territories.
Greater focus on new mechanisms for lowering low-density lipoprotein (LDL) cholesterol, has resulted in less attention to learning more about how SHTG develops and how to treat it. We knew the road to developing an effective treatment for liver and cardiometabolic diseases like these wouldn't be easy. But in the last four years alone, we have shown proof of concept and advanced two indications to the point of late-stage clinical studies, and this is just the beginning.
In ten years, what could be the main treatment modality for cardiometabolic diseases?
In ten years, we are hopeful that the millions of patients with liver and cardiometabolic diseases like SHTG and NASH have effective treatment options that will address the underlying cause of their disease.
Based on data to-date we know that FGF21 analogues address liver manifestations and impact glycaemic, TGs, lipid and body weight control, which results in excess fat deposition in the liver. We are encouraged by the potential of pegozafermin as a highly potent FGF21 analogue. We believe it could become a mainstay treatment option and transform the treatment paradigm for both NASH and SHTG.
About the authors

Dr Hank Mansbach is Chief Medical Officer of 89bio. Dr Mansbach has more than 20 years of clinical, regulatory, and medical affairs experience working across all stages of product development in a wide range of disease states. Most recently, Dr Mansbach was head of metabolic and neurology global clinical development at Ultragenyx. There, he led clinical development for several programmes on rare inborn errors of metabolism. Before Ultragenyx, Dr Mansbach served as VP of medical affairs at Medivation, where he played a key role in the development and commercialisation of enzalutamide for advanced prostate cancer. Earlier in his career, Dr Mansbach served as SVP of global drug development at Valeant Pharmaceuticals and Chief Medical Officer at Cortex Pharmaceuticals.
Dr Mansbach began his industry career at Glaxo Wellcome after clinical practice and research in neurology. He earned a medical degree from Duke University and a bachelor's degree from Yale University.
Catherine Eckford is Editorial Assistant at European Pharmaceutical Review.