Innovation showcase at CPhI Awards 2013
It doesn't seem to matter what the industry is or, indeed, what the event is these days, the same question pops up at regular intervals: where's the innovation? I'm happy to report that innovation is very much alive and well in the pharmaceutical industry and was on show to the world in Frankfurt at CPhI Worldwide…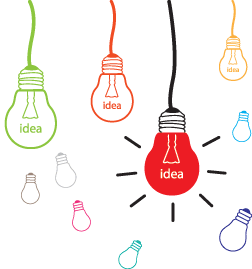 It doesn't seem to matter what the industry is or, indeed, what the event is these days, the same question pops up at regular intervals: where's the innovation? I'm happy to report that innovation is very much alive and well in the pharmaceutical industry and was on show to the world in Frankfurt at CPhI Worldwide. Showcasing that innovation was the CPhI Awards 2013, which attracted an impressive total of 44 entries this year: 13 for formulation, 18 for process development and 13 for packaging.

CPhI Awards summary
Packaging
On the night, amidst the champagne and drum rolls, the packaging award went to E-Pharma Trento, beating off competition from Doctor Pack India and Neutroplast with its strengthened blister pack for the packaging of solid pharmaceutical and/or nutraceutical dosage forms. Specifically designed for fragile and friable tablets and made of three layers (Al-PVC-PA/Al/PVC), it allows push-through of tablets while protecting them from breakages. The innovation boasts a rigid capsule that both protects the tablet and, at the same time, helps to expel it. Silvia Boschetti, R&D Manager, accepted the award on behalf of the company.
Formulation
Bitop, Camurus and EmulTech were all shortlisted for the formulation award but it was Camurus' FluidCrystal Injection depot that took the prize. The depot delivers therapeutic levels of drugs during extended periods — from days to months — from a single injection, and comprises a lipid-based liquid solution that transforms on contact into a liquid crystal gel matrix in situ with minute quantities of aqueous fluid at the site of injection. This results, says the company, in effective encapsulation of the drug substance, providing controlled release and enhanced drug stability throughout the entire process from injection until final depot degradation. On receiving the award,  Research Director Fredrick Linstrom commented: " These properties, together with the ready-to-use product design, make the system highly suitable for the sustained parenteral delivery of small molecules, peptides and proteins."
Processing
Despite impressive nominations from Bachem/GlyTech and Codexis, it was API's discovery of a highly effective catalytic system for C-H activation, which led to the development of an economical and environmentally friendly potential drug substance that swayed the judges. "Many drug substances have a biaryl unit as a significant structural motif to exert the pharmaceutical activity," explained Masahiko Seki, Senior Research Manager, "However, the current synthesis requires large amounts of hazardous chemicals. The C-H activation conceptually addresses this challenge." API have invented an extremely effective catalytic system for C-H activation and applied it to the commercial synthesis of angiotensin II receptor blockers (ARBs).
Congratulations to the CPhI Awards winners and commiserations to the runners up. Overall, though, it's all good news for the industry — whoever gets the trophy — and, in the long-term, the patient. Long may it last and here's to another successful awards event next year.