Fungal contamination of pharmaceutical products: a growing menace
Any pharmaceutical product, whether manufactured in the hospital or industrial environment, has the potential to be contaminated with microorganisms. With sterile products, any microbial contamination presents an unacceptable risk; with non-sterile products, the implication of the contamination is dependent upon whether the microorganism can be considered 'objectionable', and then to the extent that it can cause patient harm (and here a risk assessment is ordinarily required)1.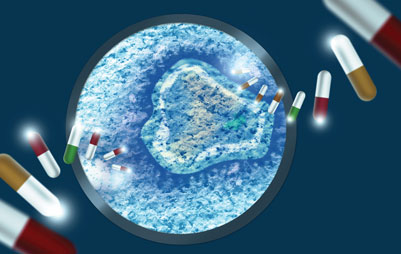 There are different types of microorganisms associated with product recalls. At this stage into the 21st century, fungal contamination of nonsterile products is one of the major reasons for product recalls, production shutdowns, and losses in labour and manufacturing. This can result in a reduced shelf life by compromising product integrity or present potential health hazard to patients2. Many of the reasons are due to the lack of quality control, process control and proper testing.
Most reports relating to the contamination of pharmaceutical products centre on bacterial contamination rather than fungi. The reasons for this may relate to few 'microbiology' laboratories in pharmaceutical organisations having trained mycologists; to an underestimation of the association between fungi and product contamination incidents; and due to a lack of appreciation of the risks that fungi can pose to cleanrooms and controlled environments3. This article considers some of these issues and, in doing so, argues that the contamination risk posed by fungi to pharmaceutical products is greater than the level of industrial and academic interest would suggest.
Fungal contamination risks
Fungi are more evolutionarily advanced forms of microorganisms, as compared to the prokaryotes (such as bacteria). Fungi are commonly divided into two distinct morphological forms: yeasts and hyphae (or filamentous). Yeasts are unicellular fungi which reproduce asexually by blastoconidia formation (budding) or fission4. Fungal contamination in pharmaceutical products represents a potential hazard for two reasons. First, it may cause product spoilage; the metabolic versatility of fungi is such that any formulation ingredient from simple sugars to complex aromatic molecules may undergo chemical modification in the presence of a suitable organism. Spoilage will not only affect therapeutic properties of the product but may also discourage the patient from taking the medication. Second, product contamination represents a health hazard to the patient, although the extent of the hazard will vary from product to product and patient to patient, depending on the types and numbers of organisms present, the route of administration, and the resistance of the patient to infection.
The rest of this article is restricted to logged-in members. Login or subscribe free to read it.