Universal detection in high performance liquid chromatography
The most commonly used analytical technique for the testing of drug molecules is reversed-phase high performance liquid chromatography (RP-HPLC) with ultraviolet (UV)/visible detection. However, one of the biggest constraints affecting UV/visible detectors is their inability to generate adequate sensitivity for analytes lacking a suitable UV chromophore.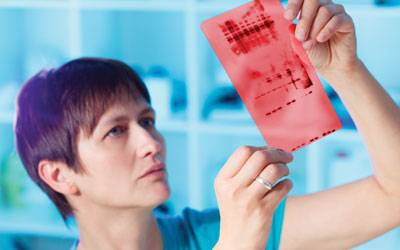 These compounds comprise a surprisingly large group, encompassing natural products, particularly fermentation products, carbohydrates, lipids, certain amino acids, steroids, bisphosphonates, alkylating agents, excipients, polymer, surfactants, etc. (see Figure 1, page 50, for some representative structures). Secondly, it is often assumed that response factors for impurities are the same as for the parent when using UV detection systems, when often they are not1. Accordingly, purity assessments are inevitably compromised to some degree. This short review will look at the use of some newer detection systems and the pros and cons of the various detector types. Hyphenated techniques such as HPLC-NMR and HPLC-MS have been deliberately excluded.
Historically, refractive index (RI), indirect UV/visible or post-column derivatisation (followed by UV/visible detection) and conductivity have all been employed to address the deficiencies in HPLC analysis. In parallel, gas chromatography/flame ionisation detection (GC/FID) has been used as a universal detector for the more volatile analytes. However, these alternative detection approaches also have intrinsic limitations.
Newer detectors for non-chromophoric analytes that have been developed over the past few decades have entered into reasonably common usage. These include the aerosol-based detection systems, e.g., evaporative light scattering detection (ELSD), the closely related nano quantity analyte detector (NQAD), sometimes referred to as condensation nucleation light-scattering detection (CNSLD), corona-charged aerosol detection (CAD), and chemiluminescent nitrogen-specific detection (CLND).
The rest of this article is restricted to logged-in members. Login or subscribe free to read it.