Immigration strategies for effectively relocating to the US
Posted: 6 November 2015 |
In our globalised economy, it is more common than ever to see pharma companies expanding to establish a presence in multiple markets. Here Ashley Puscas discusses the immigration pathways for pharma seeking to relocate or expand in the US…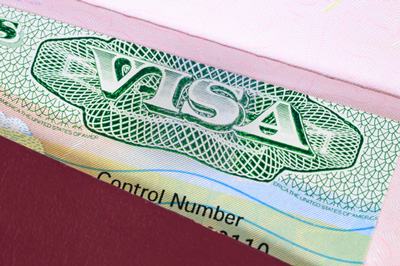 In our globalised economy, it is more common than ever to see companies expanding to numerous countries and establishing a presence in multiple markets.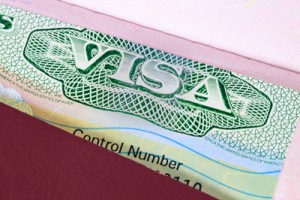 This is particularly true of the pharmaceutical industry, which by its very nature operates on a worldwide scale. This reach necessitates the global movement of employees and businesses, especially to the US where the industry is reportedly heavily dependent on foreign labour.
There are several immigration pathways for pharmaceutical companies seeking to relocate, expand or establish an office in the US, and in turn hire foreign employees. Despite the variety, no option is perfect, as each comes with its own set of advantages and drawbacks.
Perhaps the most hassle-free way to transfer foreign employees is on the L-1 visa, which is reserved for intercompany transferees. The L-1 visa enables a business to relocate an employee from one of its affiliated foreign offices to its office in the United States, provided the employee has served in an executive or managerial capacity, or has specialised knowledge relating to the organisation, for at least one year out of the last three. L-1 status may be granted for an initial maximum stay of three years, or one year for businesses that have been trading for less than a year in the U.S. Multiple extensions of two years are available for a total time allowance of seven years in L-1 status.
If certain criteria are satisfied, the L-1 visa option can also be particularly attractive to large companies, as they may be able to obtain a "Blanket L Petition." This eases the transition of workers by giving the employer the flexibility to transfer eligible employees to the US quickly and on short notice without needing to file an individual petition with United States Citizenship and Immigration Services (USCIS).
E-2 visa
Another option for both employers and employees is the E-2 visa, which permits businesses and nationals of treaty countries to work in the US if they will be engaged in duties of an executive or supervisory nature, or if they have special qualifications which will render the employee essential to the operation of the business. One major difference between the two categories is that the L-1 visa is specifically for businesses that operate in both the US and abroad, while E-2 status does not necessitate that the U.S. entity has a foreign affiliate. Rather, E-2 ownership must originate in a foreign country that maintains a treaty of commerce, trade or friendship with the US. As such, the E-2 is the more feasible option for businesses that are wholly relocating to the US.
Unlike L-1 status, there is no maximum limit to the number of E-2 extensions as long as the employee holding E-2 status maintains an intention to depart the United States when his or her status expires or is terminated.
Temporary reassignment to the US
There are several other alternatives for temporary reassignment to the US, including visas for attending training sessions, visas for individuals with extraordinary ability in their field, and special options for professionals from Singapore, Chile, Mexico, Canada and Australia. However, the most common alternative is likely the H-1B visa, a visa category for employment in a specialty occupation necessitating at minimum a bachelor's degree or its equivalent.
The benefit of the H-1B visa is that the foreign employee who possesses a degree related to the US position does not need to have prior work experience. However, there are major drawbacks. Unlike the E-2 and L-1 options, the H-1B category is subject to a cap on the number of available visas. According to USCIS, for fiscal year 2016 only approximately one third of H-1B applicants were selected in the lottery. Thus the demand for H-1Bs greatly exceeds the amount of available visas.
Additionally, unless specific criteria are met, the spouse of an H-1B visa holder ordinarily cannot seek employment in the US Spouses of those in E-2 or L-1 status, on the other hand, can seek employment in the US without needing to obtain status independent of their spouse.
Regardless of the visa option chosen, a potentially prohibitive aspect of relocating to the US is the expense that accompanies obtaining the visa. The filing fees associated with visa petitions, as mandated by the US government, can reach over three thousand dollars per petition. Additionally, legal fees for coordinating, drafting and preparing the petitions can exceed several thousand dollars as well.     
Despite these drawbacks, both businesses and foreign employees have found relocating to the US to be a lucrative and highly beneficial endeavor, as it provides additional opportunities for growth. As this is a brief overview of a very complicated area of law, we recommend that you speak with an immigration attorney to assess the best options for your circumstances.
Biography

Ashley is an Associate Attorney at Laura Devine Attorneys LLC in New York. She joined the New York office in 2013 after interning at Laura Devine Solicitors in London. 
Ashley specialises in employment and family-based US immigration law. She has worked extensively with clients in the consulting, management, information technology and financial industries, as well as with major players in the entertainment and art world. 
An active member of AILA New York, Ashley is the co-chair of the Law Student Association Committee and also serves on the Corporate Practice and New Members Division Committees. She was shortlisted in the category of Immigration Law – USA in the Finance Monthly Law Awards 2015. Ashley is a proud patron of American Ballet Theatre.