MIQE compliance in expression profiling and clinical biomarker discovery
Molecular diagnostics and biomarker discovery are gaining increasing attraction in clinical research. This includes all fields of diagnostics, such as risk assessment, disease prognosis, treatment prediction and drug application success control. The detection of molecular clinical biomarkers is very widespread and can be developed on various molecular levels, like the genome, the epi-genome, the transcriptome, the proteome or the metabolome.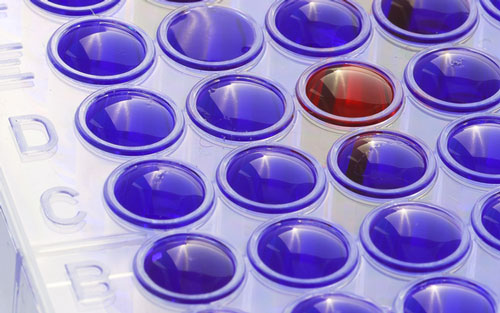 Today, numerous high-throughput laboratory methods allow rapid and holistic screening for such marker candidates. Regardless of which molecular level is analysed, in order to detect biomarker candidates, high sample quality and a standardised and highly reproducible quantification workflow are prerequisites. This article describes an optimal and approved development strategy to discover and validate 'transcriptional biomarkers' in clinical diagnostics, which are in compliance with the recently developed MIQE guidelines. We focus on the importance of sample quality, RNA integrity, available screening and quantification methods, and biostatistical tools for data interpretation.
The application of molecular biomarkers is a common research field in many different areas, including clinical diagnostics, therapeutic prediction, risk assessment and food safety. By applying molecular biomarkers, different physiological or pathophysiological conditions can be identified in patients, or stages of disease progress can be distinguished. There are numerous molecular levels on which such biomarkers can be determined: from the detection of DNA mutations or methylation patterns (genomics and epi-genomics), over-expression profiling of specific gene transcripts (transcriptomics), to the screening of functional proteins (proteomics) and the deposition of degradation products (metabolomics).
The primary essential information for each protein is encoded in the genome, where epigenetic modifications have a great influence on the expression profile and expression rate of specific genes. This first step of building a functional protein is the transcription of the specific gene into the coding messenger RNA (mRNA). Beside mRNA, the transcriptome also includes a huge variety of non-coding RNAs which have regulating functions on protein formation, like tRNAs, rRNAs, miRNAs, piRNAs and long non-coding RNAs. All these expressed transcripts are summarised in the transcriptome…