Wanted: Zika virus researchers
The MRC has launched a £1m rapid response funding initiative to better understand the nature of the risk posed by the Zika virus. Find out about this initiative and NIH's call for research here…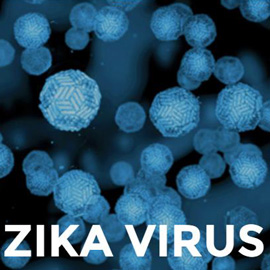 "First we need answers to vital questions about the nature of this virus –  such as if and how it is changing, how to control the spread of the disease, and how to both diagnose and prevent infection."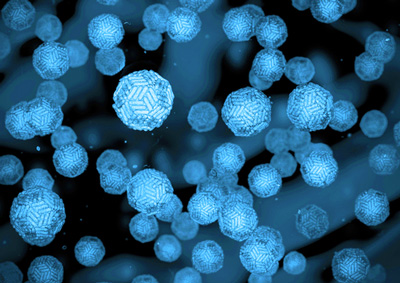 In a recent poll, we asked if you think the World Health Organization (WHO) are doing enough to tackle Zika. Of the 108 people who have responded to the poll so far, 54 respondents do think the WHO are doing enough.
But what are other organisations doing and what can researchers do to contribute?
Over the last week, there have been a number of calls for research on the virus. One such organisation, the Medical Research Council (MRC), has launched a £1m rapid response funding initiative to better understand the nature of the risk posed by the virus.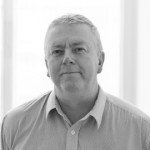 Commenting on the initiative, Professor Sir John Savill, the MRC's chief executive, said: "It's critical that we find out more about the Zika virus as soon as possible, so we are allocating funding to help researchers answer some of the most pressing questions about the disease. We need to be able to develop treatments and vaccines but first we need answers to vital questions about the nature of this virus –  such as if and how it is changing, how to control the spread of the disease, and how to both diagnose and prevent infection."
What are the MRC looking for?
The organisation seeks twelve to eighteen month proposals that will provide novel, critical and timely insights into the nature of the risk posed by the Zika virus and/or potential avenues for its management or prevention. The MRC says that robust evidence is needed for the risks associated with Zika transmission and infection and is obtained as soon as possible. 
The MRC says that the studies should build on existing relationships, either with researchers in affected countries and/or with relevant data/resource holders. Interdisciplinary proposals are welcomed, where appropriate.
It adds that possible avenues of research to be funded by this initiative could include:
Epidemiological characteristics, e.g. vector transmission potential, geographical spread, interactions with other arboviruses, changing viral genotype, host susceptibility, incubation period, etc.;
Development of more specific rapid diagnostic tests for Zika virus that can reduce misdiagnosis that may occur due to the presence of dengue or other viruses in a test sample;
Viral pathogenicity, association with and potential mechanistic links to neurodevelopment / microcephaly;
Mechanisms of infection and host immune responses and potential therapeutics / vaccines.
Calling on investigators to contribute, Professor Sir Savill said: "The UK has a wealth of excellent scientists working in virus research and in the fields of genetics, immunology, epidemiology and mosquito vectors.
"Zika is unlikely to be a serious public health problem in the UK, because the virus is spread by tropical mosquitos, but it's hugely important that we use our home-grown expertise to help tackle health problems of significant global impact."
The size of grants will vary according to the needs of each research project, proposals will, in general, be expected to cost c. £100 – 150k, given their focus on gathering early and valuable insights.
The closing date for applications is 12:00 midday on 22 February 2016. To find out more information or to apply, please click here.
NIH seeks research on how Zika virus infection affects the foetus
The US National Institute of Health (NIH) has also announced that it is seeking research into how Zika virus infection affects reproduction, pregnancy and the developing foetus.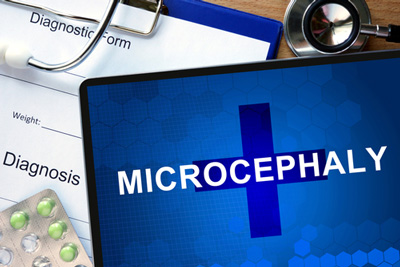 NIH says one of the highest priorities is to establish conclusively what role, if any, the virus has played in the marked increase in suspected microcephaly cases. Catherine Y. Spong, M.D., Acting Director of NIH's Eunice Kennedy Shriver National Institute of Child Health and Human Development (NICHD), said: "What appear to be the most serious complications of Zika take place during pregnancy: the cases of microcephaly and other abnormalities in the fetus are extremely concerning. We urgently need to establish cause and effect. Although we have a strong association, we still need incontrovertible evidence."
As such, a notice has been issued by NICHD, NINDS, NIDCR and NIAID to highlight interest on Zika virus as it relates to the mother-infant dyad and sequelae of infection. Areas of high priority  include:
Demonstrate causative role of infection in pregnancy with Zika virus in the etiology of foetal microcephaly
Basic research to understand the Zika virus infection pathogenesis and transmission to the foetus, whether in-utero, postpartum, or breastfeeding
Population-based studies to characterize the epidemiology of Zika virus infection in the mother-infant dyad
Clinical studies to improve the understanding of the mechanisms and risks of maternal to child transmission of Zika virus
For more information, please find the notice from NICHD, NINDS, NIDCR and NIAID here: grants.nih.gov
Related diseases & conditions