Proteomic mass spectrometry imaging for detecting malignant melanoma
In an exclusive interview, Erin Seeley of Protea Biosciences discusses Proteomic Mass Spectrometry Imaging and Protea's recently announced license agreement with Yale…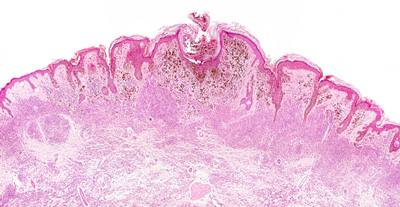 Protea Biosciences Group has entered into an exclusive license agreement with Yale University for new technology to improve the differential diagnosis of malignant melanoma.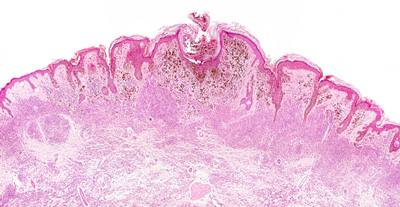 The test in development makes use of a new technology known as "Proteomic Mass Spectrometry Imaging (MSI)". The technology was developed jointly by the laboratory of Rossitza Lazova, MD, Associate Professor of Dermatology and Pathology at Yale School of Medicine and the laboratory of Erin Seeley, PhD., Clinical Imaging Principal Investigator at Protea Biosciences.
Speaking exclusively with European Pharmaceutical Review, Dr Seeley explained how the collaboration with Yale initially came about: "I began working with Dr Rossitza Lazova about 7 years ago during my previous job.  We began working on a difficult subtype of melanoma known as Spitzoid lesions. When I moved to Protea Biosciences in early 2014, Dr Lazova decided to move her project to continue to work with me.  This has been a very productive partnership that has resulted in multiple presentations at scientific meetings and publications."
In October 2015 scientists at Yale and Protea presented the results of their first clinical study at the 52nd Annual Meeting of the American Society of Dermatopathology (ASDP), held in San Francisco, CA. The sensitivity and specificity of the new method were shown to be 99%, and the test correctly classified all cases of malignant melanoma and benign melanocytic nevi. Dr Seeley provided more information about the study and the results: "In this study, we looked a nearly 100 well characterised malignant melanomas and benign melanocytic lesions.  Fifty of these samples made up a training set in which we taught a computer algorithm to recognise the proteins present in malignant and benign lesions.  This algorithm could differentiate these lesions with 100% accuracy.  We then applied the optimized algorithm to the remaining well characterised lesions and compared the result given by the computer algorithm to the pathology and clinical results.  Within this independent validation set, we obtained over 99% sensitivity and specificity.  We are now working on applying this validated algorithm to cases where there is disagreement among pathologists on the diagnosis and comparing these results to patient clinical outcomes.  So far, the results look quite promising."
Proteomic Mass Spectrometry Imaging enables the direct molecular profiling of cells and tissues; specific proteins can be identified, localised in tissue, then displayed, both as 2D or 3D molecular images. Hundreds of molecules can be identified in a single analysis, and results are rapidly available. Protea is a primary commercial provider of mass spectrometry imaging (MSI) services. Dr Seeley explained the technique in more detail: "Proteomic mass spectrometry imaging is a technique in which thin sections of tissue are collected, similar to those used for pathology, and mass spectra are collected directly from the surface of the tissue. Hundreds of proteins can be detected from a single tissue section without the need for targeted reagents, thus allowing for biomarker discovery.  Each detected molecule can be displayed as a function of its spatial localisation within the tissue section and its relative abundance.  Because we are working with intact tissue sections, standard histological staining can be used either to guide the data collection or to correlate the results. In this study, we were looking specifically at proteins, but the technology is also applicable to other biomolecules such as lipids and metabolites."
MSI can greatly aid in the diagnosis of difficult cases
Melanoma is the leading cause of death from skin disease. It is the fifth most common cancer in men and the sixth most common cancer in women in the United States. Definitive diagnosis of melanoma requires biopsy and experienced pathological review of the specimen. An established diagnosis of malignant melanoma can be made only after histopathological review. There are globally approximately three million skin biopsies annually to rule out the presence of melanoma; of these approximately 25% are "indeterminate" or "unknown". Complicating the diagnosis of melanoma is the understanding that many of the same histologic features can be seen in benign melanocytic nevi, or common moles. Dr Seeley explained the potential the MSI has in differential diagnosis in malignant melanoma: "While MSI will never completely replace traditional pathology, we believe that it can greatly aid in the diagnosis of difficult cases.  We envision it being one more tool in the diagnostic toolkit.  We hope to some day see MSI used in the clinic to better guide diagnostic, and subsequent treatment decisions."
Dr Seeley also explained that the applications of MSI beyond melanoma are quite extensive: "This technology could be applied to nearly any difficult pathology problem. This could include improved diagnostics as in this study or in better choosing a course of treatment for a patient. The specific biomolecules expressed within an individual's tumour could be used to help determine the chemotherapeutic that would best help to treat the tumour. The technology is not only limited to cancer.  MSI could be and has been used in learning more about the biology of many other diseases including inflammatory bowel diseases, autoimmune disease of the liver, and pulmonary hypertension among many others.
Steve Turner, Protea's CEO, said: "We believe our technology will lead to the discovery of other clinically useful protein biomarker panels that can aid in the differential diagnosis of other cancer types."
Related topics
Related organisations
Related diseases & conditions