Boehringer Ingelheim at ASCO: Oncology and Innovation
We recently caught up with Dr Jörg Barth, Boehringer Ingelheim, to find out more about the company's oncology pipeline and presence at ASCO….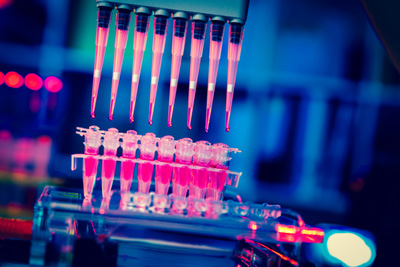 There are over 6,400 oncology products in active development across all indications, making the oncology pipeline the largest in the pharmaceutical industry. The 2016 American Society of Clinical Oncology (ASCO) Annual Meeting, underway in Chicago, brings together 30,000 oncology professionals from around the world and presents the latest ground-breaking research from that huge pipeline.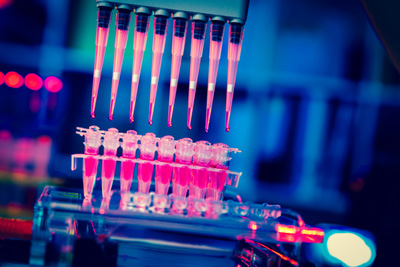 One company presenting research at ASCO is Boehringer Ingelheim. With thirteen oncology compounds currently in clinical development, the company will be highlighting recent findings from studies of its therapies at the conference. New data for drugs such as Gilotrif (afatinib) in non-small cell lung cancer (NSCLC) and squamous cell carcinoma (SCC) will be presented. European Pharmaceutical Review caught up with Dr Jörg Barth, Corporate Senior Vice President and Therapy Area Head Oncology at Boehringer Ingelheim, to find out more about the company's oncology pipeline and presence at ASCO.
Dr Barth told us: "ASCO is of real importance because it brings all the people together who are working to make the lives of patients better. It's a place to network; to discuss; to find better solutions – to discover how we combine our compounds and how we can better develop our compounds; and really, how we can go on to improve our research. ASCO is a really important platform for the exchange of ideas and discussion – the data are part of it, but, for us, the exchange of ideas is the most important part."
Patient-centred care
The theme for this year's ASCO is "Collective Wisdom: The Future of Patient-Centred Care and Research" with a call for those working in oncology to partner with healthcare professionals and specialists to meet the evolving challenges in providing optimal care to patients.
Part of patient-centred care could be an increased emphasis placed on Quality of Life (QoL) data in trials. Dr Barth discussed how Boehringer Ingelheim will be presenting QoL data for drugs such as its tyrosine kinase inhibitor Gilotrif (afatinib) at ASCO: "The QoL aspect is very important. If you look at all of our big studies we cover QoL. If we look at a couple of these studies, Lux-Lung 3 and Lux-Lung 6, for example, which have been the approval trials for Gilotrif in lung cancer, we could show that the therapy not only prolonged progression-free survival (PFS) and overall survival (OS) but we could also show that there was an improvement in QoL."
Dr Barth also explained the importance that QoL data has from a patient's perspective, using the Gilotrif trials as an example: "You are measuring factors like cough and shortness of breath, which are really important for the patient. So whilst it is important that you have a numerical figure for the patient that states 'so many days' longer life' or 'so many days without the disease', it is also important to convey a really clear sense to a patient that the drug is adding to their quality of life, or, in some cases, that the quality is maintained but the patient has a longer time before it deteriorates. In several cases we could show, especially for Gilotrif, that the therapy increases the quality of life."
Dr Barth added: "I think it is not only important to produce the QoL data but also to be able to speak about the data not only in a scientific forum but to a broader audience so that patients can select by themselves what brings them the best advantage."
Focussing on innovation
Boehringer Ingelheim has been in the news lately by making huge investments in R&D and in forming collaborations with other companies and institutions to develop new cancer therapies as the company focuses more on innovation. As Dr Reinhard Malin, Director Corporate Communications at Boehringer Ingelheim, explained, the investments and collaborations enable the company to explore novel targets, therapeutic concepts and modalities to "prepare for the next wave of innovation" and allow the company to "assess the best opportunities". Late last year, the company announced that it is going to make a huge EUR 11 billion investment in R&D to develop the next generation of medical breakthroughs. Of the total investment, EUR 5 billion will go to preclinical R&D.
Dr Barth explained why the company is investing such a large amount of money into R&D: "It's a high number in contrast to what other top companies are doing in this field and I think this really reflects our focus on research an innovation."
This focus on innovation can also be seen in the company's Boehringer Ingelheim Venture Fund (BIVF). The fund was set up to invest in biotechnology and start-up companies and currently a portfolio of 16 active companies. In March, it was announced that the BIVF was a cornerstone investor in Amal Therapeutics – a company developing a novel therapeutic colorectal cancer vaccine. Dr Malin explained more about the BIVF: "The Venture Fund is a strategic fund for early-stage, very innovative companies and allows us to explore emerging science and provides us with potential partners for the future. Immuno-oncology is currently a prime focus for the Boehringer Ingelheim Venture Fund and we have invested in very exciting technology."
ASCO takes place from 3 June 2016 until 7 June 2016. You can keep up-to-date with news from the conference with European Pharmaceutical Review.
Related diseases & conditions