Alzheimer's disease: reviewing the immediate treatment horizon
Blue Latitude Health's Stuart Goodman discusses the latest progress in Alzheimer's disease research and treatment to find out why a cure remains elusive…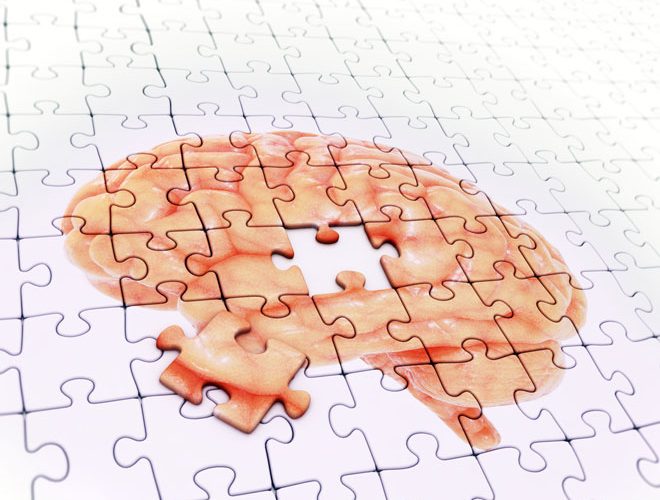 With a current market valuation at $6.5 billion, and a projected direct medical cost of $1.1 trillion by 2050, Alzheimer's disease (AD) is an area of huge unmet need. There is enormous commercial potential for pharmaceutical companies to address the challenge of AD sooner rather than later, and we see many contenders racing to be the first to do so.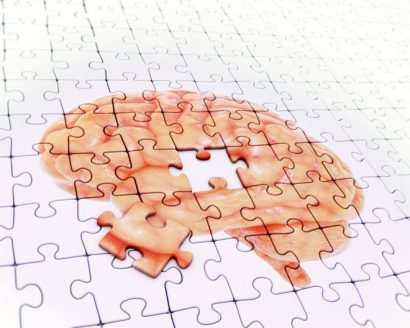 Unfortunately, the complexity of the disease has meant that many recent AD trials have been unsuccessful. However, the learnings from these 'failures' have paved the way for the robust pipeline of treatments that could potentially be coming to market in the next five years.
Despite continued investment by pharmaceutical companies into AD treatment research, AD sufferers still only have 5 FDA-approved treatments to choose from, and even these are only capable of slowing the progression of disease symptoms.
However, every trial that has been unsuccessful has been a guiding hand to the scientific community, allowing those working extensively in the disease area to progress our understanding, and develop new molecules for application in new trials and investigations. In this article, Account Manager Stuart Goodman takes a look at some of the promising categories of Phase 3 treatments that could soon be available to patients with AD.
The continued focus on a beta-amyloid solution
Whilst there is increasing evidence that AD is a complex and multi-factorial disease, many scientists continue to believe that beta-amyloid (Aβ) is the main pathogenic factor responsible for the degenerative changes that occur in the brain during AD. Consequently, manipulating the amount of Aβ in the brain still represents one of the most attractive approaches for disease intervention in AD. We can see this reflected in the five-year Phase 3 pipeline, where Aβ immunotherapy drugs, small-molecule BACE inhibitors and anti-Aβ aggregation agents are all undergoing late stage testing.
Table 1. Phase 3 AD drugs targeting beta-amyloid estimated to launch in the next five years

Product name

Description

Trial patient group

Trial primary outcome measures

Estimated launch date

Aducanumab

(Biogen)

High-affinity, fully human IgG1 monoclonal antibody against Aβ

People with mild cognitive impairment due to AD or patients with mild AD

·    Change from baseline in CDR-SB score*

Q3 2020

ALZ-801

(Alzheon)

Oral inhibitor of Aβ aggregation and neurotoxicity

Patients with homozygous APOE4 gene (the strongest genetic risk factor for patients with late-onset AD)

·    Mean change in ADAS-Cog13 score**

·    Change from baseline in CDR-SB score*

H2 2020

ALZT-OP1

Combination drug therapy – inhibitor of Aβ peptide polymerisation, lowers cytokine production and inhibits the neuroinflammatory response

Patients with early AD

·    Change from baseline in CDR-SB score*

Q4 2019

Crenezumab

High-affinity, fully human IgG4 monoclonal antibody against Aβ

Patients with prodromal and mild/moderate AD

·    Change from baseline in CDR-SB score*

Q1 2023

Gantenerumab

Fully human IgG1 antibody designed to bind to Aβ fibrils

Patients with prodromal and mild/moderate AD

·    Change in brain amyloid load over time

·    Mean change in ADAS-Cog13 score**

·    Mean change in ADCS-ADL score₸

Q4 2020

Solanezumab

Fully human monoclonal IgG1 antibody against Aβ

Patients with mild AD

·    Mean change in ADAS-Cog14 score**

Q2 2018

Verubecestat

(Merck)

Small-molecule inhibitor of BACE1 and BACE2

Patients with prodromal and mild/moderate AD

·      Change from baseline in CDR-SB score*

Q1 2021
*CDR-SB: Clinical Dementia Rating-Sum of Boxes
**ADAS-cog: Alzheimer's disease Activity Scale-Cognitive subscale
₸ADCS-ADL: Alzheimer's disease Cooperative Study-Activities of Daily Living
 Adapted from Us Against Alzheimer's 2016
 Crenezumab, gantenerumab, and solanezumab are all involved in additional prospective longitudinal investigations – the Alzheimer's Prevention Initiative (Phase 2), the Dominantly Inherited Alzheimer Network study (Phase 2/3), and the Anti-Amyloid Treatment in AD Prevention Trial (Phase 3) respectively. These investigations are ongoing, and will examine whether anti-amyloid drugs can prevent or delay disease onset in individuals with a high chance of developing AD (as determined by genetic predisposition or PET brain scans). They represent an important shift of research focus to earlier in the disease pathway, and will go a long way toward supporting or refuting the concept of the amyloid hypothesis.
Tangling with tau – conservative hope in tau aggregation inhibitors
The other trademark characteristic of AD which has influenced recent therapeutic approaches to AD is the presence of neurofibrillary tangles comprising hyperphosphorylated tau protein. These tangles damage the ability of neurons to communicate with one another. Current tau-based treatment approaches can be categorised into four groups:
tau-centric immunotherapy
microtubule-stabilising agents
tau-protein kinase inhibitors
tau-aggregation inhibitors (TAIs)
Taking a look at which drugs targeting tau are expected to launch in the next five years, we see two contenders in the form of TRx0237 and Masatinib.
Table 2. Phase 3 AD drugs targeting tau estimated to launch in the next five years

Product name

Description

Trial Patient Group

Trial primary outcome measures

Estimated launch date

TRx0237

Second-generation tau protein aggregation inhibitor

Various

Various

2018

Masatinib

Targets tau through Fyn inhibition

Targets mast cells through c-Kit/Lyn inhibition

Patients with mild to moderate AD

Effect on cognition and memory assessed by ADAS-Cog score*

2018
*ADAS-cog: Alzheimer's disease Activity Scale-Cognitive subscale
Adapted from Us Against Alzheimer's 2016
However, there are signs that it may be complicated than expected to get a TAI to market. In July this year, TauRx announced that its TAI LMTX recently failed to improve cognitive and functional skills in patients with mild-moderate AD, dashing hopes of a launch next year. The results did however hold some promise, with the 15% of patients who were not taking other standard AD drugs showing a decrease in disease progression by about 80%. The company is now working on trying to understand why this was the case. TauRx's other inhibitor TRx0237 also has some controversy surrounding its Phase 3 trial design, given that its Phase 2 trial was cancelled due to company administrative reasons. Despite this, scientists are confident that the TRx0237 results and others will provide further insight into the potential clinical benefit of TAIs for treating AD.
Fighting AD through other treatment approaches
There is, of course, an array of other research areas being investigated in the fight against AD, with many still in their early phases. Two examples that have managed to reach Phase 3 include targeting insulin resistance in the brain, and the modulation of the serotonin 5-HT6 receptors.
Improving cognition by increasing insulin sensitivity
Insulin resistance in the brain is a common feature of AD, and has been shown to have a strong association with memory function decline. The brains of patients with AD have been shown to exhibit defective insulin signalling, altered or aberrant activation of the insulin signalling pathway, and decreased responsiveness to insulin. Therefore, scientists are investigating whether antidiabetic agents are able to delay the time to mild cognitive impairment or provide a cognitive benefit to patients with AD.
One such Phase 3 drug is Pioglitazone (Takeda Pharmaceutical Company, Zinfandel Pharmaceuticals), which works as an insulin sensitiser of the thiazolidinedione class of PPARγ agonists, and is currently estimated to launch in 2021 for cognitively normal people at high risk of developing mild cognitive impairment due to AD.
Improving cognition by enhancing neurotransmission
The neurotransmitter system has also become the focus of the concerted research effort to identify new treatments for AD. According to Butzlaff and Ponimaskin (2016), this is because extensive loss of serotonergic nerves has been observed in the AD brain, and that serotonin is known to play an important role in both cognition and behavioural control.
Idalopirdine (H. Lundbeck), an oral antagonist of the 5-HT6 receptor (expressed primarily in the brain), is one such drug that is taking this alternative treatment approach to AD. It is in Phase 3 trials as an adjunct therapy to cholinesterase inhibitors (such as currently available treatments donepezil, rivastigmine and galantamine) in patients with mild to moderate AD, which are looking to assess the drug's safety and its cognition, clinical, and psychiatric benefits. On July 7, 2016 Idalopirdine was granted fast track status by the FDA, hopefully accelerating its previous estimated launch date of end 2018.
 A disappointing past, but a (potentially) bright near future
"Every study provides an opportunity to learn more about the science and how to improve the next study. Each shot on goal, whether a hit or a miss, positive or negative, brings us closer toward an effective treatment."
Maria C. Carrillo, Ph.D. Chief Science Officer, Alzheimer's Association
There's no doubt that the majority of past investigations aimed at halting or slowing down AD progression have been disappointing. However it is this research which has paved the way for today's advances. The pipeline for the next five years looks increasingly promising for bringing about some meaningful breakthroughs for those patients suffering from or at risk of developing AD.  
But for commercial teams, is promising good enough? Given the high attrition rate of AD clinical trials, how do companies know when to start investing time in developing a solid commercial strategy, especially given the likely fast-tracking of a successful AD treatment?