E is for Epilepsy
E is for Epilepsy – the next instalment of our daily pharmaceutical alphabet bringing you up to date with all the latest research on Epilepsy…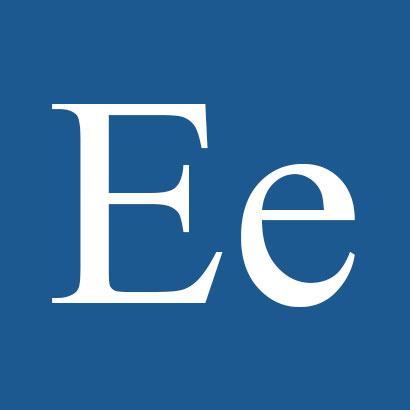 With just over a month left until the end of year, we decided to bring together the biggest and best pharmaceutical news from over the last 12 months to make sure you're up to date when it comes to our ever growing industry. An opportunity to look at how far we've come in our fight against the world's deadliest and most widespread diseases, and how very far we still have to go in finding new drug targets and treatments against many more. From Antibiotics to Zika, drug discovery to regulatory approval, new treatments, better medicines, healthcare cuts and novel approaches – all to find solutions to the many unmet calls for aid seen around the globe, let European Pharmaceutical Review put you in the know.

E is for Epilepsy
Martindale Pharma gained the regulatory approval of its clobazam oral suspension product, Epaclob in France, Ireland, Germany and Italy and Silocalm in Denmark, Spain and Iceland following the successful completion of a decentralised procedure (DCP). Clobazam oral suspension is used principally as an adjunctive therapy for epilepsy with the formulation particularly suitable for children and young adults.
UCB's Briviact (brivaracetam) was authorised in the UK as an add-on treatment for partial onset seizures (POS), with or without secondary generalised seizures (spreading from one side to both sides of the brain after the initial seizure), in adults with epilepsy (aged 16 years and older).
The Scottish Medicines Consortium (SMC) also accepted UCB's Briviact (brivaracetam) for difficult to control a specific type of epilepsy (partial-onset seizures). Brivaracetam offers an additional treatment option, particularly for those patients who have had side effects with currently available treatments. 
According to a study from University College London (UCL), an epilepsy drug could lead to a new treatment that protects nerve damage in multiple sclerosis (MS) patients. The researchers found the anti-convulsant drug phenytoin protected neural tissue in patients with optic neuritis. Optic neuritis is a symptom of MS which causes the nerves carrying information between the eye to the brain to become inflamed and damaged.
GW Pharmaceuticals selected infantile spasms as the fourth target indication for its Epidiolex orphan paediatric epilepsy development programme. In addition, the US Food and Drug Administration (FDA) has granted Orphan Drug Designation for Epidiolex (cannabidiol or CBD) for the treatment of infantile spasms.
And finally, The European Medicines Agency (EMA) has accepted Bial's submission for once-daily epilepsy treatment Zebinix as monotherapy for partial-onset seizures 
Check back tomorrow for the next letter in our pharma alphabet!
What do you think about the progress against epilepsy? We'd love to hear from you so drop us a comment below and tell us your thoughts.
CALL FOR WRITERS
Is this your specialist subject? Are you a scientist, student or do you work in the pharmaceutical industry? If you'd like contribute an article to the website and/or become one of our expert writers, please do get in touch with Niamh Marriott 
Related diseases & conditions