The changing dynamics of the life sciences landscape
The life sciences industry is dynamic and as we move towards 2020 and beyond, associated technologies will continue to converge. The forthcoming political, socio-economic and scientific era will throw up challenges, however, with these challenges will come great opportunities. As times change, pharmaceutical companies will need to employ innovative strategies for success.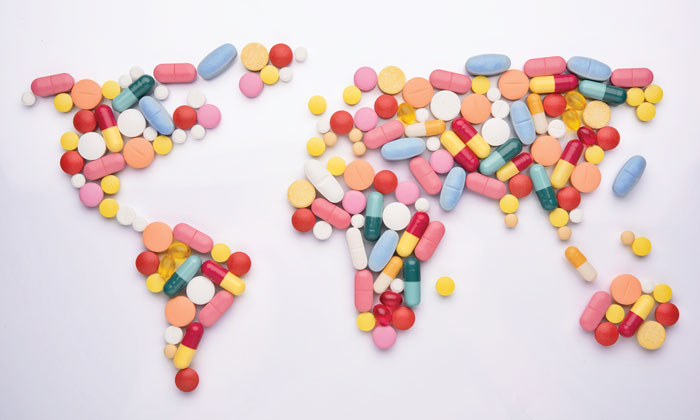 Importantly, patients will always be at the heart of the life sciences sector and as the gap between the world's rich and poor grows, governments will increasingly have to develop ways to partner with the industry in order to make medicinal products as widely available as possible. For pharma, close collaboration with advocacy groups, governments, regulators and investors will be vital for ensuring success.
That success is imminent: by 2020 the pharmaceutical market is anticipated to be worth more than $1.3 trillion, a figure that is arguably unsurprising given the rising incidence of diseases and ageing populations. One major trend is that the incidence of chronic conditions in the developing world is increasingly matching the patterns seen in the developed world. For example, in 2004 an estimated 639 million people living in developing countries suffered from hypertension. In 2025 the number is forecast to reach at least one billion – more than twice the projected rate of increase in that same population over the same timeframe. The outlook is similar when it comes to diabetes. The number of people living with this disease in emerging markets is expected to rise from 84 million in 1995 to 228 million in 2025, with India, the Middle East and South East Asia bearing the worst of the burden.
The United States spends over $10,000 per year on each patient with diabetes. If India's per capita expenditure rises to one-tenth of this level, the total cost of treating patients with this disease will be over $73.5 billion by 2025. Conversely, preventing 10% of the population from developing diabetes would save $8 billion a year.
Thus, governments will have to devote a much larger proportion of their healthcare expenditure to preventative measures and reward the development of vaccines and cures more highly than they do medicines associated with disease management. This shift presents many opportunities. Pharmaceutical companies will need to consider 'total healthcare packages', a business model that will fit the precision medicine concept of niche, customised medicines for defined patient populations. Indeed, industry's best hope of earning higher returns lies in the development of packages of products and services targeted at patients with specific disease subtypes. In order to capitalise on this the pharmaceutical industry needs to start by focusing on research into diseases rather than compounds.
Issue
Related topics
Related people