Fertile ground: Why Merck is investing in fertility treatment centres
We caught up with Merck's Dorothea Wenzel to hear all about the latest in fertility treatments, training and technologies and to find out the truth about infertility…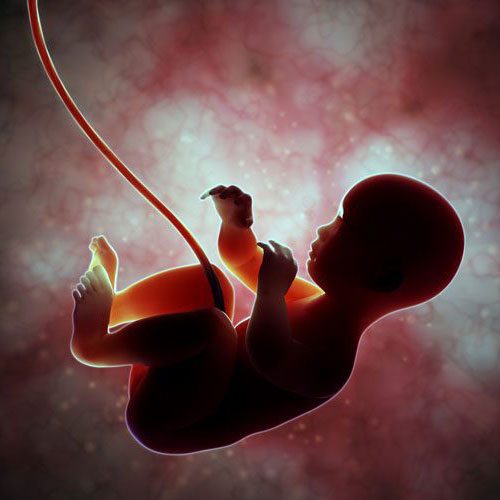 What are the main causes of infertility in men and women?
We know that 9% of the global population of reproductive age is estimated to be infertile1 and that infertility affects one in six couples in the US.2 In developing countries, this increases to one in four couples that suffer from infertility (after five years of attempting for pregnancy or a live birth).3
As women age, fertility naturally declines due to normal, age-related changes that occur in the ovaries. Generally, a woman's fertility begins to drop in her early 30s and declines rapidly after the age of 35. In addition, the quality of a man's sperm decreases with age after age 40-45, which may make it more difficult for a woman to become pregnant.4
It is important to be aware that infertility is not just a woman's problem: generally speaking, one third of causes are attributed to male factors, one third to female, and one third are unexplained causes or a combination of each partner."5,6
Are there any appropriate treatments for all infertility complications yet?
Merck is the world market leader in fertility treatments and has a product portfolio that spans all steps of the reproductive cycle and the lab. We are proud of our strong heritage in this area and passionate about using this expertise to help women and couples to fulfil their dreams of having a baby. To date, an estimated 2.5 million babies have been brought into the world with the help of our recombinant human follicle-stimulating hormone (r-hFSH), GONAL-f. 7
Our products cover needs spanning from drug hormone stimulation to the key steps in the assisted reproductive treatment (ART) lab: oocyte (egg)/sperm retrieval, assessment of oocyte/sperm analysis and preservation, fertilisation, assessment of embryo growth and preservation as well as support during the embryo implantation.
Key stages of assisted reproductive treatment (ART)
Depending on the patient's individual needs, cryopreservation can be performed in the oocyte, pronuclear, cleavage and blastocyst stage.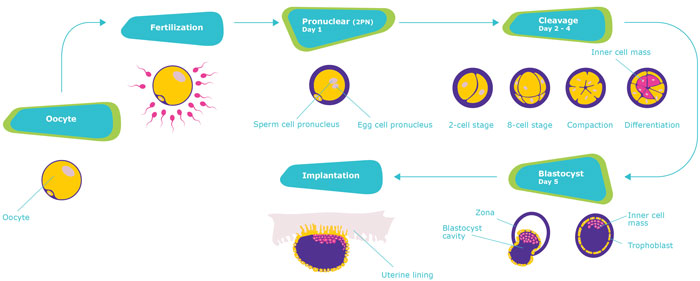 The embryo development process begins when the sperm fertilises the oocyte (egg). Successful fertilisation shows two pronuclei – one sperm pronucleus and one egg pronucleus – in the center of the embryo, called the pronuclear stage.
From the moment of fertilisation, the cell begins to split. In this process, called cleavage, a multi-cell clump develops.This grouping of cells, called blastocyst, contains an inner collection of cells and a layer (trophoblast) which provides protection and nourishment to the embryo.
As the embryo grows and needs more space, the outer shell (zona) is removed. 
In order for the development to continue, the embryo implants into the woman's uterus and burrows deeply into the uterine wall to receive the needed oxygen and nutrients.
Most cases of infertility can be treated through drug treatment, medically assisted reproduction or reproductive surgery, 8 thanks to current treatment options and advanced technologies in fertility clinics and labs. However, we know that there is still work to be done, since fertility treatment outcomes are still sub-optimal, with an average success rate of 30%.9 The steps in the lab play a critical role when it comes to increasing the treatment success rates, thus the introduction of automation and standardisation of technologies and processes in the lab, which we are working towards, is expected to distinctly help to advance these rates.
What do you hope to achieve with the Centre of Excellence for Fertility?
We launched a Centre of Excellence for Fertility (CoE) in collaboration with our partner Genea to improve assisted reproductive treatment (ART) worldwide. The CoE is a state-of-the-art facility that will train healthcare professionals to improve clinical practices, lab protocols and clinic outcomes, and it provides further education in the rapidly advancing fertility field.
The aim of the Centre is to equip fertility professionals with a strong understanding of the concepts, processes and techniques that are undertaken in high quality clinics in order to help address the unmet needs in ART.
Clinical training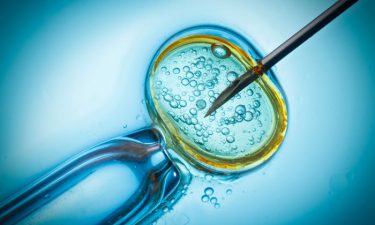 The Centre offers scientific and clinical training modules for fertility professionals with different levels of experience, to equip participants with the most advanced understanding of the requirements necessary to produce exceptional clinical outcomes for patients.
The training courses are interactive to ensure that participants can also learn from each other whilst experiencing first-hand how the leading science and technologies work in a real clinical environment.
Promoting standardisation
The CoE is an important extension of our existing portfolio, and our ambition to meet a global unmet need of promoting standardisation and current best practices, for consistently high treatment outcomes in ART labs. The central Asia-Pacific (APAC) location in Bangkok, Thailand, was selected for the convenience of our participants that travel to the Centre from all over the world.
Why do we need standards?
In the last few years there have been many scientific breakthroughs in the fertility field, which have given women and couples more options to conceive. However, there is still work to be done, and today fertility outcomes are still sub-optimal with an average of 30% success rate.9 This shows a significant need for improved technologies in fertility treatment, which is also clearly articulated by healthcare professionals.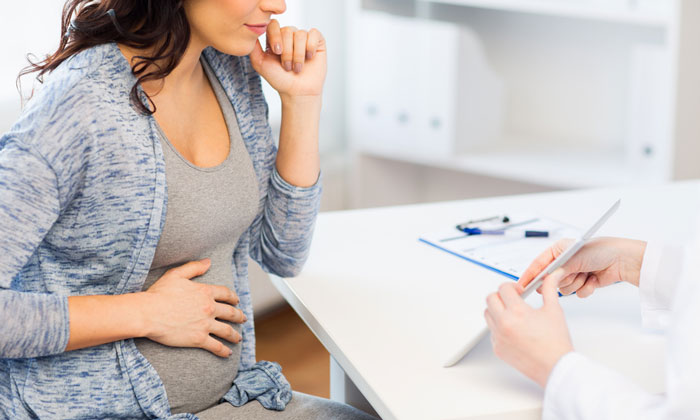 With our solid heritage in fertility treatment, we want to use our experience and expertise to advance the field, supporting the many women and couples faced with infertility, as well as the specialists working in this field. We are dedicated to improving fertility treatment outcomes through standardisation of technologies and processes in clinics and labs for consistently high treatment outcomes. Therefore, we aim to address a global unmet need within assisted reproductive treatment (ART) to help more women and couples to have a baby. To achieve this, we combine our existing drug portfolio with our continuously expanding technologies offering.
Our Fertility Technologies business, with its highly specialised equipment and products, continues to innovate and develop new products and services in this area. By the end of 2016, we had launched 28 Fertility Technologies products that are bundled in five product groups. Initiatives such as the Centre of Excellence for Fertility (CoE) in collaboration with Genea are important to ensure that fertility specialists are well-equipped, and represent an extension of our portfolio.
Click here to read the infographic: THE TRUTH ABOUT INFERTILITY
What fertility research, if any, are you conducting at the centre?
The Centre of Excellence for Fertility (CoE) is focused on providing training to fertility professionals and will not conduct research as such. At Merck, our patients are at the core of our business, from discovery through to development and innovation. Our goal is to transform innovative research into differentiated products that are tailored to help patients on an individual level.
This continues to be at the heart of our efforts, reflected in our everyday work and product launches, as well as in our long-term strategy. Last year, we brought a new version of our GONAL-f pen to the European market with updates based on insights from patients undergoing fertility treatment themselves.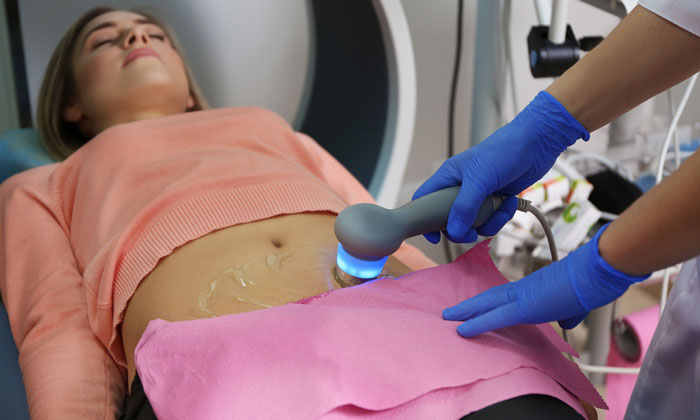 The device was developed with a focus on improving the patient treatment experience when using the pen, to ensure that it is simple to handle, giving patients further confidence that they are getting the highest possible chance to become pregnant.
Enhancing fertility technologies
We have built and continue to grow strong partnerships with external partners to provide important opportunities for fertility professionals, patients and the wider fertility community in the future healthcare field. In this context, we have launched the ARTinnovations development hub in collaboration with Genea. ARTinnovations is an incubator for innovation in fertility technologies, combining the commitment and expertise of both partners to develop ideas that can take root and grow into better outcomes for patients.
Click here to read the infographic: INFERTILITY IS TREATABLE
What's in the pipeline for Merck and Fertility in 2017?
Our innovations are driven by a focus on those areas that make the most relevant difference for our patients: aiming to improve treatment success rates and treatment experience. As part of realising our company strategy, we are committed to strengthening the core of our drug business, focusing on growth markets and expanding our fertility technologies business.
Looking ahead, we are putting a big emphasis on the importance of innovating and extending our portfolio to provide support to fertility specialists as well as women and couples wanting a baby. We are working closely with healthcare professionals and patients, listening to their experience with our products and the fertility treatment field. The insights gained fuel our innovation process as we strive to develop innovative drugs, devices, technologies and services.
We continue to advance drug innovation to increase success rates through life cycle management, including new indications and new combinations. In the technologies area we have launched in 18 markets, including the US last year, and we will continue to innovate and are looking forward to setting-up in other markets this month.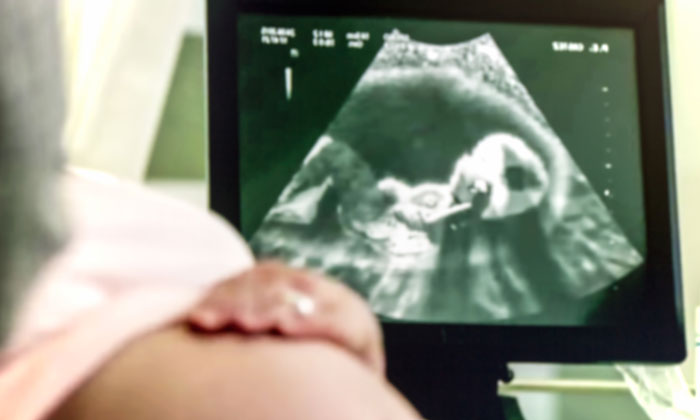 A deep understanding for our patients and fertility specialists is at the core of Merck's fertility franchise, and therefore our focus is on providing innovative services and technologies beyond drugs to address patient needs and to improve outcomes beyond stimulation. That is why we are poised to expand our leadership in this space through innovative solutions for the assisted reproductive treatment (ART) lab. Hence our strategy moving forward entails developing from a drug provider to an integrated fertility partner.
What is your opinion on mitochondrial donation? Now approved in the UK, the ethics of three patent babies has been widely debated – should it be used to save children from deadly mitochondrial diseases or are scientist "playing God"? 
First and foremost, mitochondrial donation is prohibited in Germany and as a German company we cannot promote procedures that go against the law. We are aware that bioethical issues arise in many areas and can be the subject of debate, and we recognise our responsibility as a global company to address those issues.
Merck continuously consults its standing Bioethics Advisory Board, consisting of external medical, ethical and legal experts, to ethically and legally evaluate technologies and drugs for the treatment of reproductive disorders. In the development of our therapy options and technologies, we always follow the highest ethical standards.
About Dr Dorothea Wenzel
Dr Dorothea Wenzel is Senior Vice President, Head of the Global Business Franchise Fertility at Merck. She joined Merck KGaA in 2004 and was previously Head of Controlling Merck Serono and member of the Pharma Executive Committee. Prior to joining Merck, Ms Wenzel was Head of the Health Care Unit of the Rürup-Commission at the Federal Ministry of Health in Berlin. She also worked as Director for Corporate Development and Controlling with a European subsidiary of Winterthur Insurance in building medical service and managed care businesses.
Ms Wenzel started her career in 1995 at McKinsey & Co where she was assigned as a Strategic Management Consultant and Project Manager to projects in the Pharma and Health Care Sector in Germany and worldwide.
Dorothea Wenzel studied business and computer sciences and completed her PhD studies in Health Economics at the Technical University of Darmstadt, Germany and Harvard University, Cambridge. Ms Wenzel is a German citizen and lives in Darmstadt.
References
Boivin, J. et al. New Debate: International estimates of infertility prevalence and treatment-seeking: potential need and demand for infertility medical care. Human Reproduction. 2007. 22 (6):1506-1512.
Thoma, M.E. et al. Prevalence of infertility in the United States as estimated by the current duration approach and a traditional constructed approach. Fertility and Sterility 2013 9 (5):1324-1331.
WHO. (2013). Meeting to develop a global consensus on preconception care to reduce maternal and childhood mortality and morbidity: World Health Organization Headquarters, Geneva, 6–7 February 2012: meeting report. pp. 46-49.
American Society for Reproductive Medicine. 2012. Age and Fertility – A guide for patients [Online] Available at: http://www.reproductivefacts.org
Agarwal et al. A unique view on male infertility around the globe. Reproductive Biology and Endocrinology. 2015 (13):6 37.
American Pregnancy Association. 2015. [Online] Available at: http://americanpregnancy.org/infertility/whatisinfertility.html
Data on file. IMS Health Data, 2016.
National Health Institute: Fertility Treatments for Females. 2013. [Online] Available at: http://www.nichd.nih.gov/health/topics/infertility/conditioninfo/Pages/treatments-women.aspx
Fertility IntegraMed database analysis, ART cycles (2013).
Related topics
Related organisations
Related diseases & conditions