Treating multiple myeloma: An interview with Janssen
We caught up with Janssen's Dr Catherine Taylor to talk monoclonal antibodies, the rise of immuno-oncology and treating multiple myeloma…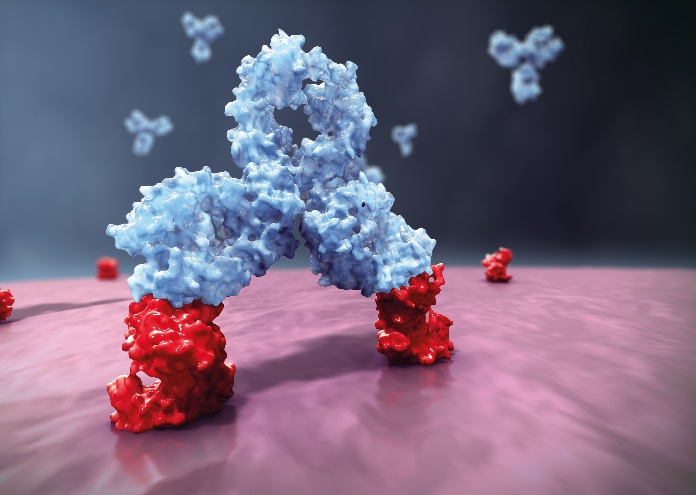 We caught up with Janssen's Dr Catherine Taylor to talk monoclonal antibodies, the rise of immuno-oncology and treating multiple myeloma…
Multiple myeloma — what is the cause of this cancer, and how does it work in the body?
It is not known exactly what causes multiple myeloma. However, exposure to certain chemicals, radiation, or viruses; a weakened immune system; and DNA mutations are thought to be potential causes or 'triggers'.1-5 Researchers have also identified certain factors that may increase the risk of developing multiple myeloma, including age, gender, race and other plasma cell diseases.2,5
Despite incredible work from the oncology community, multiple myeloma remains an incurable blood cancer, and there is an urgent need for new agents to address this.6
Multiple myeloma is a B-cell malignancy that affects the plasma cells, a type of blood cell responsible for the production of antibodies or immunoglobulins.7-9 It is characterised by aberrant expansion of plasma cells and the overproduction of an abnormal immunoglobulin, the M protein.7-9
Unlike other cancers, multiple myeloma does not usually take the form of a lump or tumour.8,10 Instead, the myeloma cells rapidly divide and expand within the bone marrow to form plasma cell clones, which can damage bones and affect the production of healthy blood cells.8,11 Additionally, plasma cell clones can migrate to other bones, affecting many places in the body, which is why the disease is called multiple myeloma.7,8,11
The disease can affect any area with bone marrow, but the most commonly affected areas include the spine, skull, pelvis and ribs.8
Anaemia and neurologic complications are common in multiple myeloma patients.11 The invasion of cell clones can destroy skeletal structures, causing bone pain and fractures.11 Malignant cells may also circulate in the blood and populate multiple organs throughout the body, where accumulation of abnormal M protein can be associated with issues such as kidney failure or blood hyper-viscosity.11
People living with multiple myeloma may experience and report a variety of disease-related symptoms, including a persistent dull ache in their bones, tiredness, repeated infections and shortness of breath.7,12 These symptoms can affect the individual both physically and emotionally and can have a significant impact on their overall quality of life and their ability to carry out everyday tasks.13,14
Rare disease
Multiple myeloma is classified as a rare disease,15,16,17 which generally affects older people with a median age at diagnosis of 70 years.18 It is the second most common form of blood cancer,6 with the most recent data showing that around 39,000 new cases are diagnosed around the world each year.19 Until a cure is found, these patients live in fear of relapse following their treatment, with multiple myeloma typically becoming more aggressive with each relapse.20 While some treatments have contributed to improved patient outcomes, there remains an unmet medical need.21
Altogether over the last decade, the advent of novel agents has resulted in a 50% improvement in median survival.7 Survival statistics differ across Europe: 47% of people diagnosed with multiple myeloma in the UK don't survive more than five years after diagnosis.22 At Janssen, we are focusing our efforts on preventing and curing multiple myeloma. Our immediate aim is to provide treatment options that prolong the survival and improve quality of life for people living with multiple myeloma.
What is a monoclonal antibody and how does it differ from chemotherapy?
A monoclonal antibody, or mAb, is a type of biological therapy that mimics the action of antibodies that our bodies naturally produce as part of the immune response to pathogens, vaccines and other invaders.23 Immunotherapeutic approaches, such as antimyeloma therapies aimed at targeting the malignant plasma cell, have been explored for some time with limited success.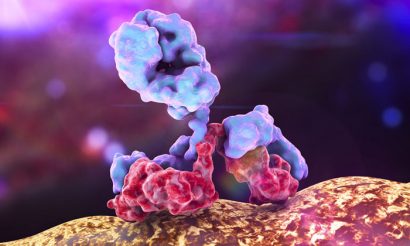 Though identifying the ideal target was a major challenge, the current clinical activity using the monoclonal antibodies targeting SLAMF7 and CD38 demonstrate much promise.24 MAb therapies are unique in that they operate through multiple modes of action including engaging or augmenting the immune system to target cancer cells, blocking cancer cell signalling necessary for cell division, or by carrying cancer drugs or radiation directly into cancer cells (these types of mAbs are called conjugated monoclonal antibodies).25,26,27
Targeting proteins
Monoclonal means 'all one type', with mAb medications consisting of multiple copies of the same type of antibody that has been carefully engineered to attach to specific defects in cancer cells. These defects on the cancer cells are typically made up of proteins and are often specific to a type of cancer.
MAbs are able to work in different ways, depending on which protein they target. Therefore, different mAbs have to be made to target different types of cancer.25,26
MAb therapies offer several advantages as potential treatments for multiple myeloma patients. Firstly, they can harness the patient's immune system to fight the cancer by directing the immune response to targeted cells.25,26 They can also allow for precise treatment targeting by binding only to specific proteins expressed on a target cancer cell, which is different from chemotherapies which usually affect all cells they interact with.25,26
Sustainable response
For patients, mAbs offer an established and manageable treatment option for cancers, and are generally well tolerated.28 These therapies can also be used in combination with other classes of drugs, including chemotherapy (which unlike mAbs do not discriminate between cancerous and healthy cells) providing a well-established strategy, and which can lead to better treatment outcomes.29-31 Modern combination therapies have been found to induce rapid, deep and sustainable responses in multiple myeloma.24
How does DARZALEX work in the body?
DARZALEX (daratumumab) works by binding to CD38, a surface protein that is highly expressed across multiple myeloma cells, regardless of disease stage.32-34
DARZALEX induces rapid tumour and immune medicated cell death, helping to destroy targeted multiple myeloma cancer cells. DARZALEX induces rapid tumour cell death and immune mediated tumour cell death through complement-dependent cytotoxicity (CDC), antibody-dependent cellular cytotoxicity (ADCC) and antibody-dependent cellular phagocytosis (ADCP). DARZALEX has also been found to increase the levels of CD4+ and CD8+ T-cell absolute counts and percentages of lymphocytes in peripheral whole blood and bone marrow, adding to the body's own immune system. These signals, along with evidence that T-cell clonality is increased with DARZALEX treatment, indicate immune modulatory effects that may contribute to clinical response.34-38
By combining the direct actions of traditional antibody therapy with systemic modulation of the immune system, DARZALEX provides an exciting approach to promoting myeloma cell death.34-38
Targeting CD38 therefore has the potential to alter the biological course of multiple myeloma, significantly delaying future relapses.21,38-40
Does it have to be combined with another drug?
DARZALEX doesn't have to be combined with another drug. It is approved in Europe for use as a single-agent therapy (for the treatment of adult patients with relapsed and refractory multiple myeloma whose prior therapy included a proteasome inhibitor and an immunomodulatory agent and who have demonstrated disease progression on the last therapy) and has recently received approval in Europe for use in combination with standard of care (SOC) therapies (lenalidomide and dexamethasone, or VELCADE® [bortezomib] and dexamethasone, for the treatment of adult patients with multiple myeloma who have received at least one prior therapy).34,41
It has demonstrated significant single-agent efficacy in highly refractory patients.42,43 When combined with SOC in relapsing patients, it has also demonstrated significant benefit, with improvements in progression-free survival and meaningful depth of response. The percentage of patients who experienced disease progression or death was reduced by more than 60% and rates of complete response or better doubled.38-40,42-45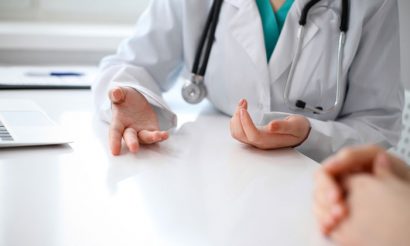 At Janssen, we remain committed to exploring DARZALEX with other standard of care regimens in all disease stages in order to maximise its potential benefits for patients. Recent advances in the treatment of multiple myeloma have resulted in demonstrable improvements in outcomes for patients24 and we are excited to continue in DARZALEX's journey.
Why is the indication for use following one prior treatment?
Despite recent advances in multiple myeloma therapy, relapse is inevitable in almost all patients. Recurrence of myeloma is typically more aggressive with each relapse, leading to the development of treatment-refractory disease and shorter survival.20 Knowing that DARZALEX has demonstrated remarkable single-agent efficacy in highly refractory patients,40 Janssen are keen to ensure that DARZALEX reaches as many patients as possible. The clinical trial programme was therefore designed to also investigate DARZALEX in patients who had received one or more prior lines of therapy.
Phase III studies
The Phase 3 POLLUX (MMY3003) and Phase 3 CASTOR (MMY3004) studies have been pivotal in the clinical development journey of DARZALEX. Data from these studies show a significantly higher proportion of patients achieving very good partial response or better, or a complete response or better, with DARZALEX in combination with standard of care treatments lenalidomide and dexamethasone (POLLUX),44 or bortezomib and dexamethasone (CASTOR),45 compared with standard of care alone (p<0.0001 in both studies). The addition of DARZALEX significantly reduced the risk of disease progression or death by 63% in POLLUX and 61% in CASTOR when combined with standard of care (p<0.001 in both studies).44,45
Data from the POLLUX study was presented in the Presidential session at EHA 201646 and published in the New England Journal of Medicine;44 the Phase 3 CASTOR study was presented in the plenary session at ASCO 201647 and also published in the New England Journal of Medicine.45
Why do you think immuno-oncology has been so successful?
Immuno-oncology (I-O), in which the body's own immune system is used to treat cancer, is a relatively new area of medicine that harnesses the body's intrinsic potential for generating an effective immune response against different types of cancer.25,48,49 Increased understanding of the fundamentals of cellular and molecular tumour immunology has helped identify many ways in which the immune system can be augmented to treat cancer.
An additional benefit is that because these agents often target the immune system and not the cancer, immunotherapies have the potential to offer adaptable and durable cancer control across a variety of tumour types, including those that were not previously considered likely to respond to immune system manipulation. Although the principles have been known for some time, early I-O agents were beset with unpredictable efficacy and considerable toxicity; it has not been until this decade that significant scientific advances have been made, changing the landscape of cancer therapeutics with the introduction of advanced I-O agents.48
Do you think immuno-oncology will take a more prominent role in cancer treatment in the future? Is it the future of cancer medicine? 
There has been an explosion in the number of clinical studies to pursue development of next generation I-O targets, and indeed other cancer treatments, particularly where unmet need exists and therapeutic options remain limited.48,50 Combinations with other I-O or targeted treatments where monotherapy has only shown limited efficacy have also shown promising early results.50
New advances in biomarkers to aid the use of I-O where it might have the most clinical benefit will also greatly assist in directing treatments to the right patient.51
However, despite the encouraging progress of I-O therapy, it must continue to be treated with respect and caution. Future developments are moving towards cells being engineered and trained to attack tumour cells, but the ability to recognise the difference between one's healthy cells and cancerous cells can become blurred, resulting in serious and even life-threatening side effects.52
With additional research and more patients treated will come deeper knowledge and better ability to mitigate risk. The huge potential of being able to provide treatment for currently untreatable diseases cannot be underestimated, bringing hope to many where previously there was none. DARZALEX is a good example of Janssen's commitment to developing effective and innovative therapy options, which both harness the body's own immune system to fight cancer and which target cancer cells directly.
About the author
Dr Catherine Taylor is the Medical Affairs Therapeutic Area Lead in Haematology for Janssen Oncology across the EMEA (Europe, Middle East and Africa) region. 
Dr Taylor holds a MD from King's College London and is a member of the UK Royal College of Physicians. Prior to joining the pharmaceutical industry, she trained and practiced in Clinical Oncology in London for 7 years. She also holds the Diploma in Pharmaceutical Medicine and has completed her UK specialty training in Pharmaceutical Medicine. 
References
Multiple Myeloma Research Foundation. Multiple myeloma causes. Available at: http://www.themmrf.org/multiple-myeloma/multiple-myeloma-causes/ Last accessed April 2017.
American Cancer Society. Multiple myeloma: causes, risk factors and prevention. Available at: https://www.cancer.org/content/dam/CRC/PDF/Public/8739.00.pdf Last accessed April 2017.
Alexander DD, Mink PJ, Adami HO, et al. Multiple myeloma: a review of the epidemiologic literature. Int J Cancer. 2007;120(Suppl 12):40-61.
Riedel DA, Pottern LM. The epidemiology of multiple myeloma. Hematol Oncol Clin North Am. 1992;6:225-47.
Myeloma Patients Europe. What causes myeloma? Available at: http://www.mpeurope.org/about-myeloma/what-causes-myeloma-2/ Last accessed April 2017.
Abdi J, Chen G, Chang H, et al. Drug resistance in multiple myeloma: latest findings and new concepts on molecular mechanisms Oncotarget. 2013;4:2186–207.
Spicka I. Advances in multiple myeloma therapy during two past decades. Comput Struct Biotechnol J. 2014;10:38-40.
NHS Choices. Multiple myeloma. Available at: http://www.nhs.uk/Conditions/Multiple-myeloma/Pages/Introduction.aspx Last accessed April 2017.
Kyle RA, Rajkumar SV. Criteria for diagnosis, staging, risk stratification and response assessment of multiple myeloma. 2009;23:3-9.
Myeloma UK. What is myeloma? Available at: https://www.myeloma.org.uk/information/what-is-myeloma/ Last accessed April 2017.
Bladé J, Rosiñol L. Complications of multiple myeloma. Hematol Oncol Clin North Am. 2007;21:1231-46.
NHS Choices. Multiple myeloma – symptoms. Available at: http://www.nhs.uk/Conditions/Multiple-myeloma/Pages/Symptoms.aspx Last accessed April 2017.
Comert M, Gunes AE, Sahin F, Saydam G. Quality of life and supportive care in multiple myeloma. Turk J Hematol. 2013;30:234-46.
Hameed A, Brady JJ, Dowling P, et al. Bone disease in multiple myeloma: pathophysiology and management. Cancer Growth Metastasis. 2014;7:33-42.
Aronson JK. Rare diseases and orphan drugs. Br J Clin Pharmacol. 2006;61:243-5.
Multiple myeloma and immunoproliferative diseases: estimated incidence, mortality & prevalence for both sexes, 2012. Available at: http://eco.iarc.fr/eucan/Cancer.aspx?Cancer=39 Last accessed April 2017.
Kyle RA, Rajkumar VS. Multiple myeloma. Blood. 2008;111:2962-72.
Smith D, Yong K. Multiple myeloma. BMJ. 2013;346:f3863.
GLOBOCAN 2012 Cancer Incidence, Mortality and Prevalence Worldwide. Available at: http://globocan.iarc.fr/old/burden.asp?selection_pop=62968&Textp=Europe&selection_cancer=17270&Text-c=Multiple+myeloma&pYear=13&type=0&window=1&submit=%C2%A0Execute Last accessed April 2017.

Dimopoulos MA, Richardson PG, Moreau P, Anderson KC.

Current treatment landscape for relapsed and/or refractory multiple myeloma. Nat Rev Clin Oncol. 2015;12:42–54.
Lonial S. Treatment of MM: upcoming novel therapies. Cancer Treat Res. 2016;169:195-205.
Cancer Research UK. Myeloma survival statistics. Available at: http://www.cancerresearchuk.org/cancer-info/cancerstats/types/myeloma/survival/multiple-myeloma-survival-statistics Last accessed April 2017.
Net. Monoclonal antibodies. Available at: http://www.medicinenet.com/monoclonal_antibodies/article.htm Last accessed April 2017.
Nooka AK, Lonial S. New targets and new agents in high-risk multiple myeloma. Am Soc Clin Oncol Educ Book. 2016;35:e431-41.
Sondergeld P, van de Donk NW, Richardson PG, Plesner T. Monoclonal antibodies in myeloma. Clin Adv Hematol Oncol. 2015;13:599-609.
Cancer Research UK. About monoclonal antibodies. Updated November 2014. Available at: http://www.cancerresearchuk.org/about-cancer/cancers-ingeneral/treatment/biological/types/about-monoclonal-antibodies Last accessed April 2017.
American Cancer Society. Monoclonal antibodies to treat cancer. Available at: https://www.cancer.org/treatment/treatments-and-side-effects/treatment-types/immunotherapy/monoclonal-antibodies.html Last accessed April 2017.
Catapano AL, Papadopoulos N. The safety of therapeutic monoclonal antibodies: Implications for cardiovascular disease and targeting the PCSK9 pathway. Atherosclerosis. 2013;228:18-28.
Danylesko I, Beider K, Shimoni A, Nagler A. Monoclonal antibody-based immunotherapy for multiple myeloma. 2012;4:919-38.
Landgren O, Iskander K. Modern multiple myeloma therapy: deep, sustained treatment response and good clinical outcomes. J Intern Med. 2017;281:365-82.
What is chemotherapy? Available at: http://chemocare.com/chemotherapy/what-is-chemotherapy/ Last accessed April 2017.
Fedele G, di Girolamo M, Recine U, et al. CD38 ligation in peripheral blood mononuclear cells of myeloma patients induces release of protumorigenic IL-6 and impaired secretion of IFNgamma cytokines and proliferation. Mediat Inflamm. 2013;2013:564687.
Lin P, Owens R, Tricot G, Wilson CS. Flow cytometric immunophenotypic analysis of 306 cases of multiple myeloma. Am J Clin Pathol. 2004;121:482-8.
Darzalex Summary of Product Characteristics, May 2016. Available at: http://www.ema.europa.eu/docs/en_GB/document_library/EPAR_-_Product_Information/human/004077/WC500207296.pdf Last accessed April 2017.
Jansen JH, Bross P, Overdijk MB, et al. Daratumumab, a human CD38 antibody induces apoptosis of myeloma tumor cells via Fc receptor-mediated crosslinking. Blood. 2012;120(21):abstract 2974.
de Weers M, Tai YT, van der Veer MS, et al. Daratumumab, a novel therapeutic human CD38 monoclonal antibody, induces killing of multiple myeloma and other hematological tumors. J Immunol. 2011;186:1840-8.
Overdijk MB, Verploegen S, Bögels M, et al. Antibody-mediated phagocytosis contributes to the anti-tumor activity of the therapeutic antibody daratumumab in lymphoma and multiple myeloma. MAbs. 2015;7:311-20.
Krejcik J, Casneuf T, Nijhof IS, et al. Daratumumab depletes CD381 immune regulatory cells, promotes T-cell expansion, and skews T-cell repertoire in multiple myeloma. Blood. 2016;128:384-94.
Tai YT, Anderson KC. A new era of immune therapy in multiple myeloma. Blood. 2016;128:318-9.
Usmani SZ, Weiss BM, Plesner T, et al. Clinical efficacy of daratumumab monotherapy in patients with heavily pretreated relasped or refractory multiple myeloma. Blood. 2016;128:37-44.
Janssen-Cilag International NV. DARZALEX®▼ (daratumumab) Receives Positive CHMP Opinion for the Treatment of Multiple Myeloma in Patients who have Received At Least One Prior Therapy. Available at: http://www.janssen.com/darzalexv-daratumumab-receives-positive-chmp-opinion-treatment-multiple-myeloma-patients-who-have Last accessed April 2017.
Lonial S, Weiss BM, Usmani SZ, et al. Daratumumab monotherapy in patients with treatment-refractory multiple myeloma (SIRIUS): an open-label, randomised, phase 2 trial. Lancet. 2016;387:1551-60.
Lokhorst HM, Plesner T, Laubach JP, et al. Targeting CD38 with daratumumab monotherapy in multiple myeloma. N Engl J Med. 2015;373:1207-19.
Dimopoulos MA, Oriol A, Nahi H, et al. Daratumumab, lenalidomide and dexamethasone for multiple myeloma. N Engl J Med. 2016;375:1319–31.
Palumbo A, Chanan-Khan A, Weisel K, et al. Daratumumab, bortezomib and dexamethasone for multiple myeloma. N Engl J Med. 2016;375:754–66.
Dimopoulos A, Oriol A, Nahi H, et al. An open-label, phase 3, randomised study of daratumumab, lenalidomide and dexamethasone (DRD) versus lenalidomide and dexamethasone (RD) in relapsed or refractory multiple myeloma (RRMM): POLLUX. Haematologica. 2016;101(Suppl.1):342 (abstract LB2238).
Palumbo A, Chanan-Khan A, Weisel K, et al. Phase III randomized controlled study of daratumumab, bortezomib, and dexamethasone (DVd) versus bortezomib and dexamethasone (Vd) in patients (pts) with relapsed or refractory multiple myeloma (RRMM): CASTOR study. J Clin Oncol. 2016;34(Suppl): abstract LBA4.

Farkona S, Diamandis EP, Blasutig IM.

Cancer immunotherapy: the beginning of the end of cancer? BMC Med. 2016;14:73.
Understanding the role of immune-oncology in treating cancer. Available at: http://www.cancercare.org/publications/285-understanding_the_role_of_immuno-oncology_in_treating_cancer#!introduction Last accessed April 2017.
Sharma P, Wagner K, Wolchok JD, Allison JP. Novel cancer immunotherapy agents with survival benefit: recent successes and next steps. Nat Rev Cancer. 2011;11:805-12.
Mellman I, Coukos G, Dranoff G. Cancer immunotherapy comes of age. 2011;480:480-9.
Stambrook PJ, Maher J, Farzaneh F. Cancer immunotherapy: whence and whither. Mol Cancer Res. 2017 Mar 29. pii: molcanres.0427.2016.
Related topics
Related organisations
Related diseases & conditions