Shire on Haemophilia: How to treat a bleeding disorder
We caught up with Naghmana Bajwa, MD, Global Medical Affairs Haematology Lead at Shire to find out the latest in haemophilia disease research…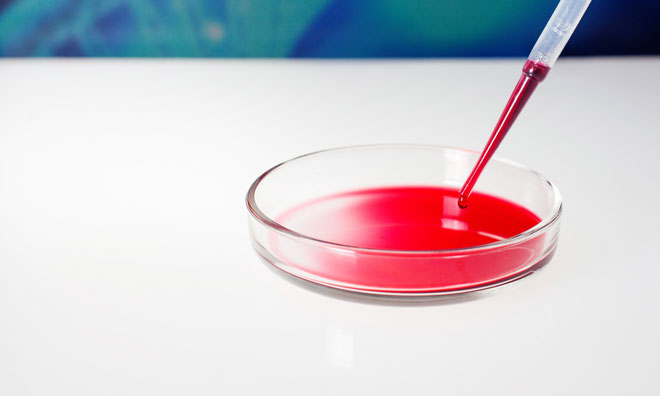 What is haemophilia and how does it affect the body?
Haemophilia is an x-linked recessive congenitally inherited bleeding disorder, which means blood does not clot properly, due to absent or deficient clotting factors, proteins in the blood that control bleeding.
There are two commonly known forms of haemophilia, A and B. Haemophilia A is more common than haemophilia B and is caused by a clotting factor VIII (factor 8) deficiency, haemophilia B is caused by a clotting factor IX (factor 9) deficiency. Both forms cause individuals to bleed longer than normal, and these bleeds can sometimes occur spontaneously. Bleeding episodes can occur in any part of the body but 70-75% of them occur in the joints.
Who is affected by the condition and what risks does it pose?
Since haemophilia is an inherited rare bleeding disorder, it often begins in infancy and is known to be more prevalent among males. In fact, this rare disorder affects about 1 in 5,000[1] new-born males and an estimated 400,000 people worldwide.[2] 
The severity of haemophilia varies from person to person, and depends on the amount of clotting factor missing from their systems. Uncontrollable spontaneous bleeds can be fatal, especially if they occur in the brain or in vital organs.
Inhibitors are a rare but serious complication that forms when the body's immune system attacks the molecules in factor therapy. An inhibitor neutralise the clotting factors and rendering the infused factor inactive resulting in hard to control bleeds leading to increased severity of the disease including fatalities. is a rare but serious complication that forms when the body's immune system attacks the molecules in factor therapy. 30% of patients with haemophilia A and 20% of haemophilia B will develop inhibitors.
People with haemophilia especially patients with inhibitors can also experience joint deformities and arthritis. It's a crippling disorder and can immensely impact an individual's daily routine and quality of life. Given the course of haemophilia is unique in every individual, it is important that physicians have multiple treatment options to manage bleeds safely and effectively, particularly those that occur spontaneously.
What type of treatments are currently available? How do they work to treat the condition?
As haemophilia is caused by a deficiency of a blood coagulation factor, the global gold standard of care is factor replacement therapy, according to the Centers for Disease Control and Prevention (CDC), the World Federation of Haemophilia (WHF) and the National Haemophilia Foundation. Factor replacement therapies can be made from human blood (plasma-derived products) or genetically engineered cells that have human factor gene (recombinant products). They are infused intravenously by a physician or home therapy on a routine (prophylaxis) or as-needed (on-demand) basis. 
Shire's recombinant factor replacement product, ADVATE, is the most commonly prescribed factor replacement therapy for haemophilia A.
More recently, extended circulating half-life recombinant factor replacement therapies, such as ADYNOVI, have been made available to individuals with haemophilia. ADYNOVI is built on the safety and efficacy of ADVATE, but has a simpler and less frequent dosing schedule, helping to further individualise options for this patient population.
How can personalised medicine be used to treat haemophilia?
For decades, physicians developed haemophilia treatment dosing schedules with an approach based on a patient's weight.  This approach resulted in reasonable outcomes for many, but not all, patients.
Through research in recent years, we have learned that patient activity, lifestyle, as well as the likelihood of joint disease, are also important measures for tailoring treatment to individuals' needs.
For example, Shire's algorithm device, MyPKFiT helps physicians evaluate measures along with key health indicators like age and weight, to develop personalised dosing regimens. Personalised care in haemophilia is essential because every haemophilia patient is unique and processes factor therapy differently. Devices like MyPKFiT help physicians track and more precisely dose patients in a way that maintains optimal factor activity levels to manage bleeds effectively and safely. Shire is driving innovation with devices like MyPKFiT, which is the first and only registered medical device for haemophilia dosing, making personalisation possible in the real world.
Haemophilia with inhibitors is harder to control than without inhibitors. As haemophilia with inhibitors is caused by reduced or no response to infused factors; a by-passing agent that goes around the missing factors to stop bleeding is required.  One such product is Shire' by-passing agent APCC or FEIBA, which helps to bypass the inhibitor to help the body form a clot and stop bleeding.
About FEIBA
FEIBA contains a unique combination of coagulation factors, restoring haemostasis through multiple modes of action. Importantly, FEIBA provides Factor II and Factor Xa, which are major drivers in the development of the clot formation, as they produce thrombin downstream from the inhibitor blockade.
FEIBA has over 40 years of efficacy and safety data.
What is in Shire's pipeline in terms of medication and treatment?
We are looking forward to beginning our clinical trial for our gene therapy haemophilia A and B treatment to evaluate an innovative approach to gene therapy for patients with haemophilia A and B. The studies will begin later this year, and will create an opportunity for patients to potentially lead bleed-free lives. We're excited about the ongoing research in gene therapy, and building our pipeline product portfolio.
We are also looking forward to advancing patient care and research in other rare bleeding disorders like von Willebrand disease (vWD) and thrombotic thrombocytopenic purpura.
How is Shire ensuring factor based standards of care globally?
With heritage and experience in the space spanning more than 70 years and a broad portfolio, Shire is committed to increasing standard of care globally through focus on early diagnosis, early prophylaxis and personalisation to ensure the right treatments are available to patients.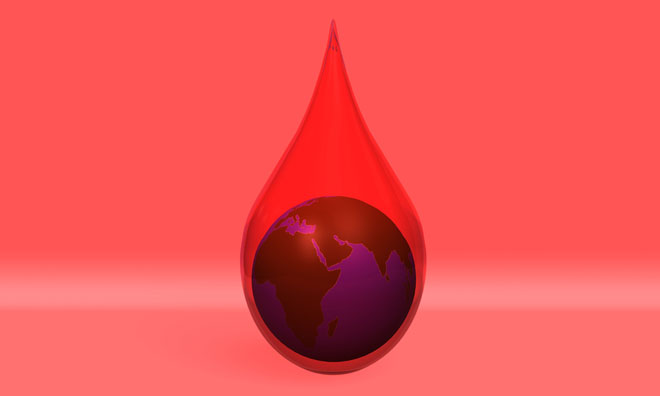 Much of the work we do in terms of disease awareness involves educating physicians and healthcare providers throughout the world about the value of factor replacement therapies, and how they can be used in the most appropriate way.
Shire also has strong partnerships with key patient groups, such as the World Federation of Haemophilia, which overall has led to the diagnosis of approximately 30,000 patients globally. And, also the European haemophilia Consortium which represents approximately 90,000 people diagnosed with a rare bleeding conditions such as haemophilia, von Willebrand Disease (VWD) and other rare bleeding disorders across Europe.
Shire haematology portfolio
ADYNOVI™ is an innovative recombinant Factor VIII treatment designed to offer simple, twice-weekly dosing is built on ADVATE [Antihemophilic Factor (Recombinant)] using an established technology.
ADVATE® with myPkFit: used to replace clotting factor (factor VIII or antihemophilic factor) that is missing in people with hemophilia A (also called "classic" hemophilia). ADVATE® is used to prevent and control bleeding in adults and children (0-16 years) with hemophilia A; myPkFit is the first device for ADVATE® patients allowing the HCPs to personalize their dosing.
VONVENDI® [von Willebrand factor (Recombinant)] is an innovative recombinant protein treatment that includes a physiologic distribution of proteins called multimers, including ultra-large multimers (ULMs), with large multimers being the most active form of the protein supporting clot formation.
Obizur is the only recombinant porcine factor FVIII that temporarily replaces the inhibited endogenous factor VIII that is needed for effective bleeding control in patients with acquired hemophilia A (AHA). Acquired hemophilia is a disease where patients develop inhibitors to their clotting factors especially factor FVIII and IX. Obizur is being used in AHA and bypassing agents are used in AHB.
FEIBA (Anti-Inhibitor Coagulant Complex) is used for people with Hemophilia A or B with Inhibitors to control and prevent bleeding episodes, before surgery, or routinely to prevent or reduce the number of bleeding episodes.
References
[1] https://www.cdc.gov/ncbddd/hemophilia/facts.html
[2] https://www.hemophilia.org/About-Us/Fast-Facts