Outsourcing: Current trends in the CDMO sector
Patheon's Joe Principe examines current trends in outsourcing, highlighting the importance of investment in CDMO partnerships…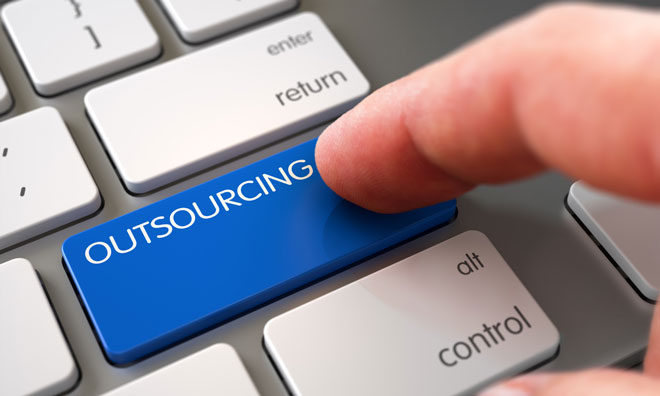 Pharmaceutical companies are faced with a pressing need to consolidate their supplier base to minimise the complexity of dealing with multiple outsourcing partners. The market is changing rapidly, posing challenges for pharma companies, such as pricing pressure yet the macro-environment offers opportunities due to the ageing global population, an emerging middle class in several countries, and rapid R&D innovation. These trends are driving many to rethink supply chains – including the question of whether to invest in owning infrastructure, or to explore efficiencies by working with a contract development and manufacturing organisation (CDMO) partner.
The global CDMO market is currently experiencing a high single-digit growth rate, and EY forecasts a 7.5% compound annual growth rate (CAGR) for this market in the period from 2015-2019,[1] driven by three key factors: increased outsourcing of manufacturing by pharmaceutical companies to optimise costs, improve quality and focus resources on their core interests; an underlying increase in the use of pharmaceuticals; and worldwide growth of generics firms, which often rely on third-party manufacturers.
Specialised technologies
Additional drivers include large pharma companies' needs to offset internal manufacturing capacity constraints and gain access to technology not available in-house. There is also increasing integration between some forward-looking pharma companies and CDMOs, with strategic and collaborative relationships based on a full range of solutions to supply chain issues. These trends were confirmed by a March 2017 Nice Insight CDMO Outsourcing survey, which found the top reason for outsourcing among respondents was access to specialised technologies. Improving quality and gaining expertise were important to survey respondents, with outsourcing being strategic activity, and cost also a factor.[2]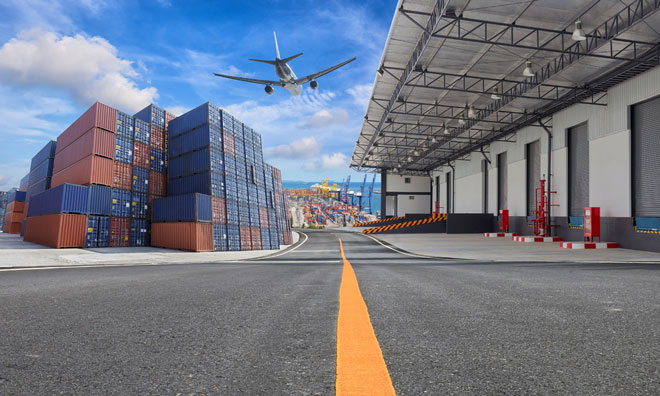 Volume of product
In building strategic outsourcing relationships, a key factor for pharma companies is the accuracy of forecasting the volume of product needed for launch, which must be decided several years ahead of anticipated launch. At this point, it is close to impossible to predict the competitive and reimbursement landscape. Flexible business models can be very helpful in dealing with the ebb and flow of real-world demand as experienced by clients.
CDMO Infrastructure
One example is a "condominium" approach, with a highly specialised platform, providing a purpose-built facility within the CDMO's infrastructure. This provides a fully customised solution for a company introducing a new product with unique characteristics (e.g. complex formulations or delivery systems) that cannot be produced on a conventional manufacturing line.[3] The CDMO provides design services, works with equipment suppliers, validates the process, builds the line and manages operations on behalf of the client. Overheads are shared and the line can operate as needed to meet demand.
Two major areas that justify investment for CDMOs to respond to market needs are:
Spray drying, which can help address low solubility challenges in drug development. This approach enables the creation of amorphous solid dispersions (ASDs) of poorly soluble drugs using a wide array of excipients to optimise performance. Spray drying involves co-dissolving the drug and one or more polymeric excipients in an organic solvent, such as methanol, ethanol, acetone, or dichloromethane. The solution is sprayed through a nozzle to form droplets. The solvent rapidly evaporates, leaving solid particles. The resulting ASD contains a homogeneous mixture of the drug and polymeric excipients, which can provide sustained levels of dissolved drug in targeted environments. Spray drying is especially useful since the wide variety of solvent and excipient choices mean this technology is applicable to many drug candidates. It is also scalable and can be used from early discovery through commercialisation.
Continuous manufacturing is a novel concept that departs from legacy approaches, combining all processing operations into one machine where excipients and API are continuously fed in, the material continuously moves through all the process steps, and a continuous stream of finished tablets comes out of the back end of the line. This approach offers:
Scalability, with the ability to scale up or down based on demand. While the amount of material being produced may be small, the production can continue to meet the volume demand
Speed to market, with cycle times reduced from weeks to hours
Enhanced quality, with tightly controlled product quality
Reduced operating costs from lower energy and water consumption, due to the smaller size of equipment
Smaller footprint
Less material, particularly for a new product
In the future, when addressing their need to consolidate suppliers, pharma companies will seek to partner with experienced CDMOs that can address their challenges by offering broad, end-to-end capabilities for drug substances and products, from early phase to commercialisation.  Pioneering different approaches to the changing needs of a changing landscape will remain essential for both CDMOs and pharma companies.
Biography
Joe Principe is Vice President of Strategic Partnerships at Patheon,[4] which is in the process of installing a state-of-the-art continuous manufacturing suite at its site in Greenville, NC. Joe has over 18 years experience in the CDMO industry. Previously, he worked in the pharmaceutical services industry with Abbott Laboratories (AbbVie), Evonik Degussa and Piramal Healthcare. Joe holds a B.S. in Chemistry and Biology from Loyola University, Chicago, and an MBA from the J. L. Kellogg Graduate School of Management at Northwestern University, majoring in Marketing, Management and Strategy. Joe has also served as an Executive Officer of the Drug Chemical and Associated Technologies Association (DCAT) and is a Past President.
References
[1] De Simone F. An overview of the CMO / CDMO market: a growing industry. February 16, 2017.
 https://www.linkedin.com/pulse/overview-cmo-cdmo-market-growing-industry-fabrizio-de-simone
[2] The 2017 Nice Insight Contract Development and Manufacturing Survey.
 https://www.pharmasalmanac.com/articles/changes-in-the-wind-for-the-cdmo-market
[3] https://www.patheon.com/en-us/flexiblemanufacturing
[4] https://www.interphex.com/en/Contributors/1919099/Joe-Principe
Related organisations
Related people