Navigating roadblocks to clinical success: from molecule to clinic
For emerging biotech and small companies in early-stage clinical development, accessing the market as quickly as possible is of paramount importance. Biopharma executives must make important decisions at this stage that will impact the success of their commercial strategy. The key to success is making the right decisions at the right time. This article addresses the key considerations for companies to advance a molecule from the laboratory to the clinic expediently without sacrificing product quality, process efficiency or patient safety.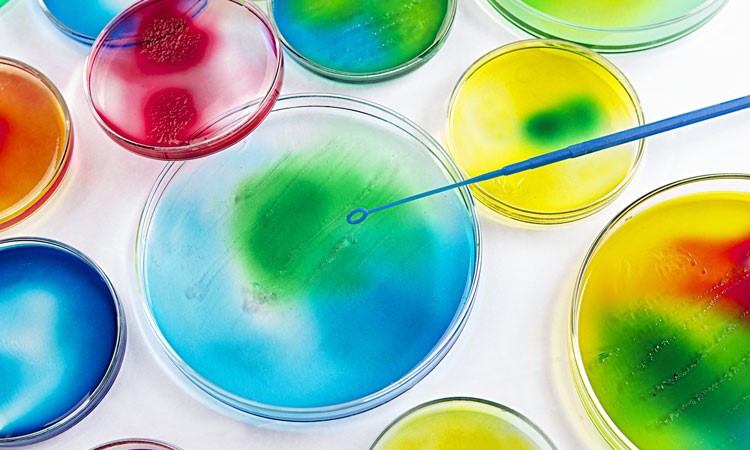 Business considerations
Accessing the market is a matter of exigency for early-stage companies. Heavy investment is made in research and development at the front end of the drug development pipeline in the absence of revenue. This period can be challenging as the financial viability of the company and its programmes critically depend on how fast the company can demonstrate clinical value or market a successful product.
To achieve these goals, small companies must answer these important strategic questions:
Should the molecule be licensed to a larger biopharma company?
Should manufacturing of the molecule be outsourced to a Contract Manufacturing Organisation (CMO)?
Should manufacturing be carried out internally by building a biomanufacturing facility?
The manufacturing strategy a company chooses will be determined by these considerations:
Will the biologic be the first to market for its therapeutic indication?
Will the biologic be a first-in-class molecule or a biosimilar?
Which geographic or patient market will be targeted?
If the molecule will be the first of its kind to reach the market, with large patient populations, investment in a biomanufacturing facility may make business sense. The matter of which geographic or patient market will be targeted will depend upon market size, reimbursement opportunities and regulatory considerations. Therefore, it is important to consider the following points:
Which government or insurance payers will cover the cost of the therapeutic?
What is the plan for registration with the necessary regulatory agencies?
How will the clinical trials needed for regulatory approval be conducted?
Cell line development considerations
When choosing a partner for cell line development, identify a provider with the expertise and ability to produce the necessary clinical material. Your partner can help to:
Choose the right clone: some providers offer proprietary cell lines that can contain high‑producer clones requiring less development time than non-proprietary cell lines. Consider the cells' ability to produce the biologic of interest, then generate a clone that can produce it at high titre and high protein quality.
Ensure genetic stability: genetic stability testing is conducted empirically. It is critical to choose a clone that will not change over time.
Perform robustness studies: replicate the physical environment that the cell line will experience when scaled up during bioprocessing to determine the ability of the cells to withstand the pressures of a bioreactor.
Process development considerations
It is common for companies to focus on speed at the expense of process development efficiency, so keep in mind that poor process development can lead to manufacturing problems down the road.
Choose process efficiency over speed: when selecting a service provider to help speed a molecule to the clinic, seek a partner with the necessary expertise and a successful track record. Address process efficiency at the earliest stages of clinical development to ensure consistency and reliability.
Choose process viability: a process is viable if it can be reliably reproduced through scale‑up, transfer to other operation sites and implementation while meeting the economic goals of the project.
Choose financial viability over productivity: a poorly developed process could result in a product that is too expensive to produce, which will negatively impact commercial success. Engineer process efficiency to ensure favourable biomanufacturing costs by seeking to eliminate wasteful steps and optimising multi-work area capacity utilisation.
Technology considerations
Whether a company decides to proceed with manufacturing itself, or to outsource to a CMO, it's important to evaluate the equipment available because the technology used will impact timelines, budget, scalability and more.
Flexibility can reduce the cost of goods: templating conventional unit operations will ensure process flexibility. Equipment mobility is also key and made possible through gamma irradiated (pre-sterilised) assemblies and in-process aseptic connection/disconnection technology.
Single-use equipment: single-use systems provide overall savings through the elimination of clean/stream‑in‑place operations and associated chemical, energy and time requirements. Single‑use equipment enables greater flexibility and shortened setup, configuration and changeover timelines.
Scalability is key: a bioreactor used for mammalian cell culture can be scaled from 3L to 200L to 2,000L. Once the top media and feed candidates are selected from high‑throughput screening, they are tested in a 3L single-use bioreactor format, which can be directly scaled for 200L and subsequently for 2,000L bioreactors.
Evaluate for ease of use: complex assemblies are costly and can waste valuable time and lead to failed/scrapped batches. Select technologies that exhibit a logical simplicity.
Regulatory and risk assessment considerations
To mitigate risk and obtain the necessary regulatory approval, several guiding principles should be considered:
Patient safety comes first: safety should be the driver of risk assessment. Create milestones to assess safety issues, beginning as early as possible. Check for both contaminants and toxic product isoforms. Mitigate cross-contamination by implementing logical product and personnel flows.
Ensure product quality and process robustness: develop supporting analytics in parallel with process development and begin to collect and validate data early in development.
Engage regulatory authorities throughout the development process: determine which regulatory agencies will require manufacturing facility inspection. Have conversations with regulatory authorities early in the process and on a regular basis to understand requirements, validate approaches, correct faulty assumptions and remain on target.
Conclusion
To bring a molecule from the bench to the clinic quickly, biopharma executives must safeguard against development setbacks and ensure drug candidate viability. Decisions should focus on speed to the clinic, but never at the expense of product quality, process efficiency or patient safety. Companies in early-stage clinical development that lack the expertise and resources to navigate the complexities associated with business planning, cell line development, process development, technology, or regulatory and risk assessment should seek an experienced and trusted service provider to help break down roadblocks and improve the likelihood of commercial success.
Biography

CHRISTIAN CATTARUZZA leads the strategy for a portfolio of services including process development, cGMP clinical manufacturing, quality/regulatory support, facilities design, production equipment supply and process technical transfer activities. Cattaruzza has experience in facility design economics, cost dynamics for biotech projects and creation of complex biotech business plans/programmes. He has been involved in numerous modelisation projects for emerging/ existing biotechs including biosimilars and original molecules. Cattaruzza received his Microbiology and Analytical Chemistry Engineering degree in 1995 from the Engineer School of the Faculty of Pharmacy, Montpellier, France.

DR SÉBASTIEN RIBAULT leads the company's biodevelopment centres in Martillac, France; Burlington Massachusetts, USA; and Shanghai, China. In addition, he directs activities such as development and production of clinical biologic API for internal and external clients and manages operation teams and quality, regulatory and analytics groups. Ribault also supports the development of new and innovative biomanufacturing technologies and solutions through "new technology" activities of the process development team. Ribault received his Microbiology Engineering degree in 1997 from the Engineer School of Luminy, Marseille, France, and his doctorate in Molecular and Cellular Biology in 2001 from the University of Strasbourg.

MURIEL RICHARD has 30 years of experience in the biotechnology and pharmaceutical industry and has worked in a wide range of functions, including R&D, clinical production and quality. With more than 20 years of experience in regulatory compliance, Richard is a regulatory expert supporting customer projects within BioReliance® End-to-End Solutions.
The rest of this content is restricted - login or subscribe free to access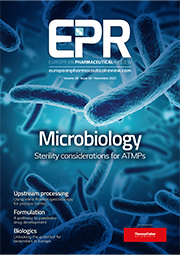 Thank you for visiting our website. To access this content in full you'll need to login. It's completely free to subscribe, and in less than a minute you can continue reading. If you've already subscribed, great - just login.
Why subscribe? Join our growing community of thousands of industry professionals and gain access to:
bi-monthly issues in print and/or digital format
case studies, whitepapers, webinars and industry-leading content
breaking news and features
our extensive online archive of thousands of articles and years of past issues
...And it's all free!
Click here to Subscribe today Login here