Key packaging trends for 2019
Consumer demands, a focus on sustainability and recycling, and political uncertainty in the UK are just a few challenges the packaging market had to overcome last year. Nikki Withers speaks to Ron Yakubison, Director of Pharmaceutical Packaging Operations at Merck Manufacturing and Sriman Banerjee, Head of Packaging at GSK, who reflect on 2018 and make their predictions for the year ahead.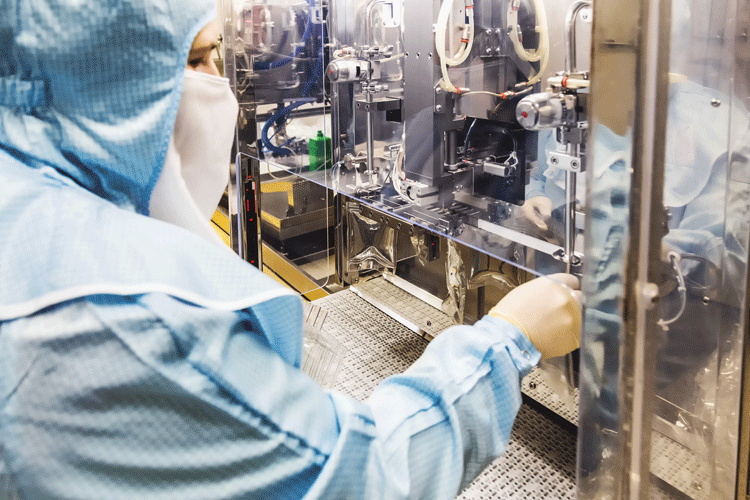 What were your highlights for the packaging market in 2018?
Ron: 2018 was an extremely busy year for packaging within MSD (known as Merck in the US and Canada). It was our peak year to enable product serialisation, which supports patient safety regulations around counterfeits, at our internal and external packaging sites. We met or exceeded our readiness goals for the United States and the European Union and had one of our busiest years for new product launches. We continue to improve our sustainability efforts through our 'Design for Environment' programme, which included implementing lifecycle assessments to discover ways to reduce the environmental footprint of our packaging. We were also able to progress our innovation in packaging design, human factors engineering techniques and our future packaging equipment platforms. Finally, we continue to reduce our complexity by our SKU harmonisation efforts, which open opportunities for us to reduce changeover time and achieve a more robust supply.
Sriman: Packaging is seeing significant growth riding on growth in Pharma & Consumer industries, which is again driven by consumer lifestyle and a preference to live healthily. There has been a step increase in terms of preference towards convenience, be it in terms of small packs to meet immediate needs and/or product dispensing mechanisms; ie, pumps. We are also seeing a lot of refill packs driven predominantly by cost and sustainability issues.
What do you think 2019 will bring for the packaging industry?
Ron: For pharmaceutical packaging, we will continue to see an increased demand for sterile packaging and packaging that better protects the product. We see an increased focus on sustainable packaging, reflected in part by an increased commitment from food and consumer goods companies. Our portfolio is also driving the need for us to examine ways to improve our handling and packaging of potent compounds. Finally, the increased personalisation of therapies requires us to determine how best to package low-volume and high-value products.
Sriman: 2019 is going to be similar to 2018, with a focus on recycling and sustainability, as well as the digitalisation of packaging by way of smart and intelligent, connected packaging; both of which have the potential to transform the packaging industry in terms of how the consumer interacts with the pack. Needless to say, we see future consumers making choices on packs offering recycling and sustainability quotients.
What challenges do you think the packaging industry faces?
Ron: The biggest packaging challenge for our industry is reconfiguring our packaging capabilities to meet the future portfolio of products. This includes needing to have packaging free of issues/defects, all the way down to our packaging component suppliers. I also believe global trade and regionalisation are creating significant packaging challenges.
Sriman: The old challenges in terms of costs remains; however, the new challenges are more driven towards recycling, sustainability, use of plastics and new regulations around various aspects of packaging and materials.
What do you think the impact of Brexit will be on the industry?
Ron: Besides the common uncertainty that we see in the news, the real impact may be the risk posture that companies will be taking to mitigate the uncertainties in Brexit and the potential aftermath. This could also affect our suppliers that support our packaging.
Sriman: The overall consumption would not change; however, depending on the final outcome, it is an area to watch.
Any words of advice to SMEs for the year ahead?
Ron: Block time for strategic planning. The world is changing very quickly in the packaging and distribution fields. The diverse and demanding projects and initiatives that packaging professionals have in their portfolios of work may restrict them from devoting enough time to planning for these changing environments. Also, in your personal development, challenge yourself to improve your understanding/knowledge of the whole packaging system (equipment, materials/design) and the process that brings those elements together.
Sriman: Develop products on consumer insights and leverage technology to achieve the need state.
Biography
Ron Yakubison

Ron is Director of Pharmaceutical Packaging Operations at Merck, where he has worked for over 26 years. He specialises in packaging development for bulk pharmachemical, crop protection, animal health and human health (Rx). He is also interested in packaging equipment for all types of packaging, mass serialisation and track & trace.
Sriman Banerjee

Sriman's passion is leveraging packaging to bring brands to life. He is known and considered a thought leader for his in-depth rich experience globally in FMCG, healthcare, foods & allied industries. He has been recognised as an innovation strategy leader for his work with building brand equity, connecting with consumers, emerging markets, sustainability and measurable ROI resulting in award-winning packaging. He has been on several industry boards, has numerous paper presentations and articles to his credit and is a visiting faculty to packaging institutes. An avid traveller, Sriman has visited over 35 countries and has a high appreciation of inclusiveness and global culture.
Related topics
Related organisations
Related people