Microbiology In-Depth Focus 2019
The work of a pharmaceutical scientist requires precision, attention to detail and is of vital importance to the safety of products and ultimately patients. This section features insights from experienced scientists who've worked extensively in microbiological analysis, developing tests, methods and standards that help establish a foundation for the production of safe quality therapies. Read their views about current and proposed regulations, as well as how to tackle the process of modernising methods.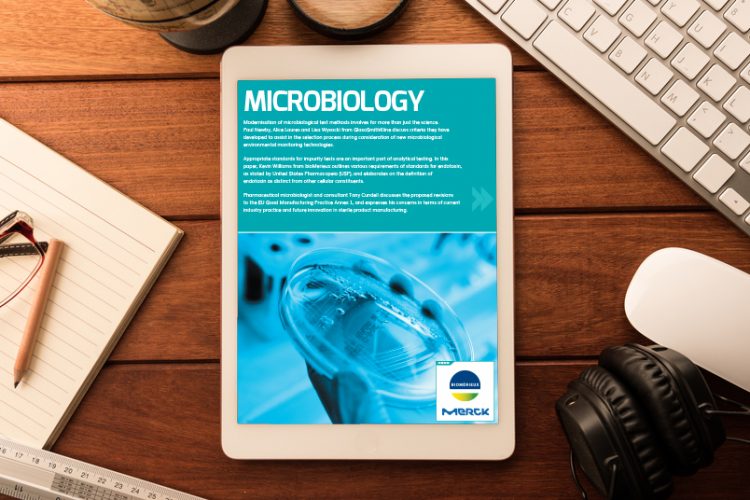 Modernisation of microbiological test methods involves far more than just the science. Paul Newby, Alice Laures and Lisa Wysocki from GlaxoSmithKline discuss criteria they have developed to assist in the selection process during consideration of new microbiological environmental monitoring technologies.

 
Appropriate standards for impurity tests are an important part of analytical testing. In this paper, Kevin Williams from bioMerieux outlines various requirements of standards for endotoxin, as stated by United States Pharmacopeia (USP), and elaborates on the definition of endotoxin as distinct from other cellular constituents.

 

Pharmaceutical microbiologist and consultant Tony Cundell discusses the proposed revisions to the EU Good Manufacturing Practice Annex 1, and expresses his concerns in terms of current industry practice and future innovation in sterile product manufacturing.
Issue
Related organisations