Cannabinoids in pharma series: cannabinoids on the market today
This series investigates the growing interest from the pharmaceutical industry in cannabinoids. In this first piece, we hear from industry experts about the current situation of the ingredient on the pharmaceutical market.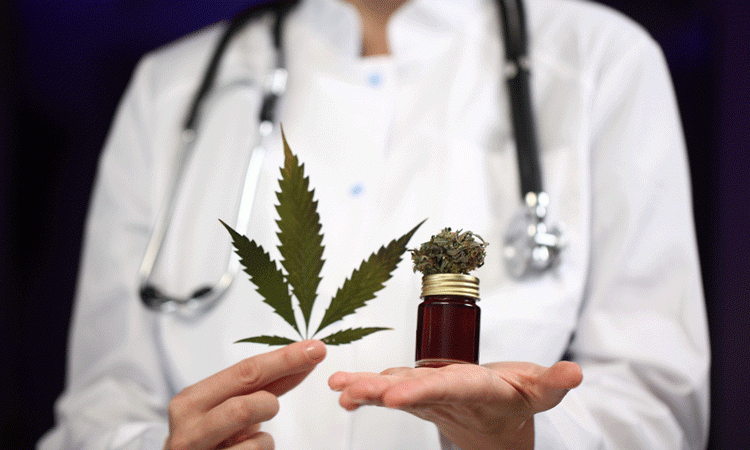 Cannabinoids are increasingly gaining interest from the pharmaceutical industry. With new laws and regulations relating to cannabinoids being made, the shape of this industry is constantly evolving.
Victoria Rees, Junior Editor of European Pharmaceutical Review, spoke with Alex Wasyl, CEO and CSO of Nexien BioPharma (NXEN), Dr Guy Chamberland, CEO of Tetra Bio-Pharma (TBP) and Anthony Kievid, Director of Business Development at Echo Pharmaceuticals (ECHO) to learn more about cannabinoid pharmaceuticals.
History of cannabinoids
Cannabis has been used for medicinal purposes historically. Wasyl explains that this extends back to the original medication Dronabinol, which went by the brand name Marinol, a bioidentical form of the psychoactive ingredient tetrahydrocannabinol (THC). It was prescribed to people who were suffering from nausea and other late-stage cancer pain.
The medical marijuana movement was initiated in California, after the Compassionate Use Act was passed in 1996. Wasyl comments that the legalisation of medical marijuana prompted the acceptance for recreational (adult) use in the state.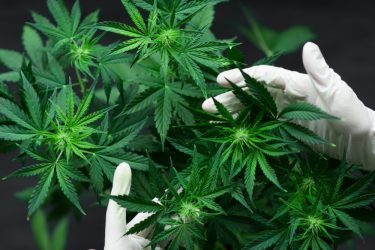 Furthermore, the recently passed Farm Bill dictates that industrial hemp is no longer a controlled substance, explains Wasyl. However, this has led to quality control problems prompting the US Food and Drug Administration FDA to further enforce the investigational new drug (IND) process.
Dr Chamberland explains that the history of medical cannabis begins thousands of years ago in medical herbalist and naturopathic literature. More recently, surveys show patients self-reporting pain relief compared to prescription analgesics. He also expands on Marinol's development, saying that "people tried to develop Marinol for pain, but it failed its trials." Trying to understand why Marinol failed against a placebo prompted his own research into why smoking cannabis works and, specifically, what the differences are between orally-absorbed and inhaled-absorbed cannabinoids.
Dr Chamberland argues that the euphoria is a key "active component" or "therapeutic component" to the equation in cannabinoids. Therefore, "this should be one of the main focuses for cannabinoids in pharmaceuticals."
When developing cannabinoids, drug delivery is a vital consideration"
Kievid clarifies that historically, cannabis plants have been used in therapeutics for centuries. However, the medicinal properties of cannabinoids have now been identified and are being developed using modern technologies. For example, the market is currently split into the recreational market segment and the medical segment, according to Kievid. He says that there is a medical sub-segment which involves the true pharmaceutical products that can be registered either by the European Medicines Agency (EMA) or the FDA.
From research to commercialisation
The methods used by companies to develop cannabinoids from research to commercialisation is a long process. Wasyl explains that in the US there is a pathway that the FDA and Drug Enforcement Agency (DEA) have set up for investigating and conducting research with controlled substances. "While cannabidiol (CBD) is not necessarily a controlled substance anymore, THC and other cannabinoids still are," he says.
…cannabinoid research often faces problems controlling the quality of supply due to impurities"
In the US, there is a process known as a Form 222, which is a DEA recognised transfer from a Schedule 1 licensed facility to another Schedule 1 licensed facility wherein you can transfer the active pharmaceutical ingredient (API). Wasyl says this extra step does not add a significant time or cost to the development process.
"Once you go through the IND process with the FDA, if they enable you to go to first in-human trials, like a lot of earlier-stage pharmaceutical companies in new therapeutic areas, you're initially targeting Orphan indications," he says. After the clinical trial process, companies may partner around Phase II A/B when major pharmaceutical businesses become interested in the product. Alternatively, cannabinoid developers can get to this stage themselves at a large cost.  
Dr Chamberland explains that cannabinoid research often faces problems controlling the quality of supply due to impurities such as mycotoxins. "These plants are grown in huge greenhouses, and because it's a soil-based grow there are fungal species present," he says. These impurities present a problem during the research and commercialisation stages, which is why synthetics are the best method for avoiding mycotoxins.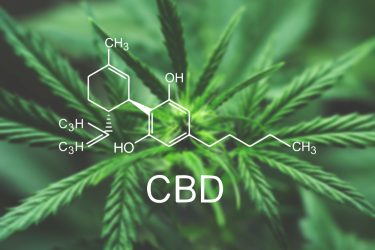 Working with other companies to create synthetic cannabinoids allow for drugs to remain mycotoxin impurity free and will enable global commercialisation. Dr Chamberland says that to develop the synthetic cannabinoid-based product, his company "remade and matched the THC and CBD concentration found in the cannabis plant," and studied how they could mimic the active ingredients delivered by smoke into the patient's lungs.
When developing cannabinoids, drug delivery is a vital consideration. Dr Chamberland explains that oral cannabinoid absorption is very low around five to 10 percent, at best, in some patients whereas cannabinoid absorption is very efficient by inhalation at 50 percent and above.
According to Kievid, some companies will take cannabinoids that use buds or extracts from the plants. However, these can contain many different ingredients including terpenes as well as other classes of substances, including those with unknown effects. These often-related impurities mean the plants are an unreliable source for cannabinoids as they can vary from plant to plant. He says that a way to combat this is to isolate the desired active ingredients to obtain the cannabinoids in their purified form. Subsequently, those APIs derived from natural sources can be formulated into a proper pharmaceutical product.
Conclusion
…the medicinal properties of cannabinoids have now been identified and are being developed using modern technologies"
Cannabinoid pharmaceuticals have developed considerably since their first usage. Recently, they have moved from the medical marijuana movement into recreational use while also growing in the pharmaceutical industry. Increase of interest has caused extensive research into how they can be utilised. In our next instalment, we investigate the key challenges of cannabinoids in pharma.