QA/QC & Analytical Techniques In-Depth Focus 2019 featuring Environmental Monitoring
This In-Depth Focus highlights why bio-fluorescent particle detection is an effective method for enumerating present microbes and discusses ICH Q10 knowledge management; presenting five tips for improving your company's knowledge management.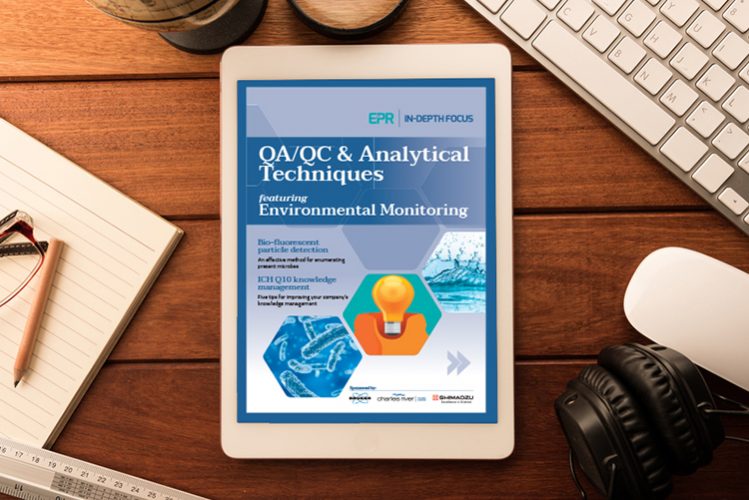 With a special focus on environmental monitoring, this section features the following articles:
Biofluorescent particle detectors offer a fundamentally different way of enumerating microbes present in an environment, compared to traditional growth-based methods. Here, the Process and Environmental Monitoring Methods (PEMM) group shares information about the technology and applications for real-time biofluorescent particle detection methods and how they help to address major industry concerns.
The efficient handling of information and resources is key for achieving success within a commercial organisation. Against the backdrop of ICH Q10 – the International Conference on Harmonisation of technical requirements for registration of pharmaceuticals for human use – Christian Rack discusses five things you can implement right now to improve your company's knowledge management and break down the barriers to knowledge sharing.