Top five pharma companies saw overall decline in Q3 2019
Research has found that the top five pharmaceutical companies averaged a Market Capitalisation decline of five percent in Q3 of 2019.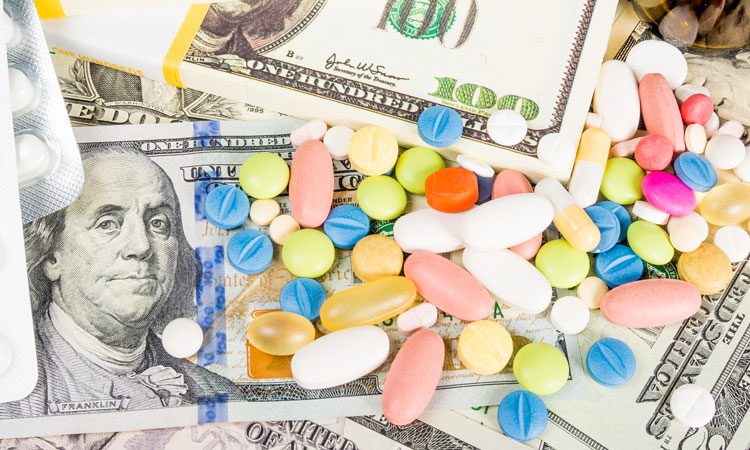 According to new research, in Q3 2019, 14 of the top 20 pharmaceutical companies by Market Capitalisation (MCap) registered positive performances, whereas the top five saw an average five percent decline when compared to Q2 2019. 
Madeleine Roche, Business Fundamentals Associate Analyst, comments: "Johnson & Johnson (J&J) continues to maintain the top position for the top 20 list, though it witnessed a decline of 7.7 percent in its quarter-on-quarter (QoQ) MCap due to a landmark ruling in Oklahoma relating to the US opioid crisis and other litigation challenges. Daiichi Sankyo was the new entrant in the top list with a MCap growth of 20.7 percent driven by the $6.9 billion collaboration with AstraZeneca in March 2019 to bolster its oncology franchise."
The research, conducted by Globaldata, reveals that Daiichi Sankyo and Bristol-Myers Squibb (BMS) reported a growth in their MCap of over 10 percent. Other major gainers included AstraZeneca with a growth of 9.4 percent and Sanofi at 7.6 percent. Novartis and Merck moved up one position in the top list as compared to Q2.
Pfizer was found to move down to fifth position with a MCap decline of 17.5 percent in Q3 due to its announcement to merge its generic and off-patent drug segment with Mylan, along with its Q2 sales which did not meet business expectations, say the researchers.
Related topics
Related people