FDA approves Tepezza for the treatment of thyroid eye in adults
The US FDA approved Tepezza (teprotumumab-trbw), the first treatment for thyroid eye, on the basis of two trials in which the drug improved eye protrusion in patients.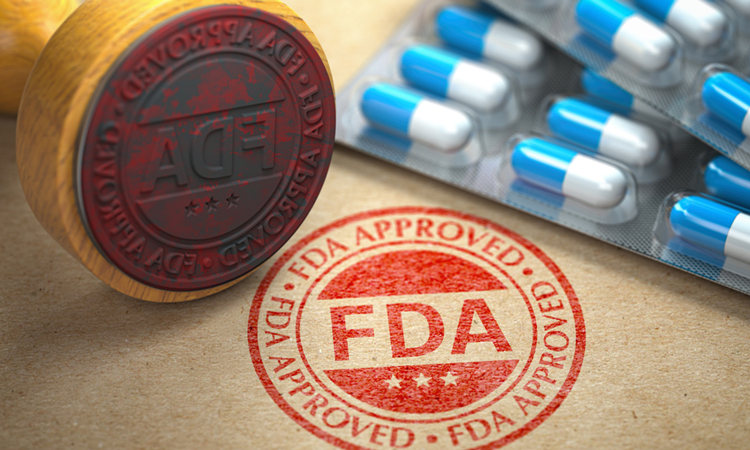 The US Food and Drug Administration (FDA) has approved Tepezza (teprotumumab-trbw) for the treatment of adults with thyroid eye disease.
"Today's approval marks an important milestone for the treatment of thyroid eye disease. Currently, there are very limited treatment options for this potentially debilitating disease. This treatment has the potential to alter the course of the disease, potentially sparing patients from needing multiple invasive surgeries by providing an alternative, non‑surgical treatment option," said Dr Wiley Chambers, deputy director of the Division of Transplant and Ophthalmology Products in the FDA's Center for Drug Evaluation and Research.
Thyroid eye is a rare condition where the muscles and fatty tissues behind the eye become inflamed, causing the eyes to be pushed forward and bulge outwards (proptosis).
The approval, granted to Horizon Therapeutics Ireland DAC, was based on the results of two studies, totalling 170 patients with active thyroid eye disease which were randomised into two groups: placebo or Tepezza. Of those administered Tepezza 71 percent in study one and 83 percent in study two demonstrated a greater than 2mm reduction in proptosis, where the placebo had 20 percent and 10 percent, respectively.
The adverse reactions included muscle spasm, nausea, alopecia, fatigue, hearing loss, headache and hyperglycemia, among others.
The FDA also granted the drug Priority Review, Fast Track designation, Breakthrough Therapy designation and Orphan Drug Designation.