Two awards granted to recognise work in bioprocessing industry
The UK BioIndustry Association's bioProcessUK conference saw two awards given to Sharon Grimster and Dr Sarah Goulding for their work in the bioprocessing sector.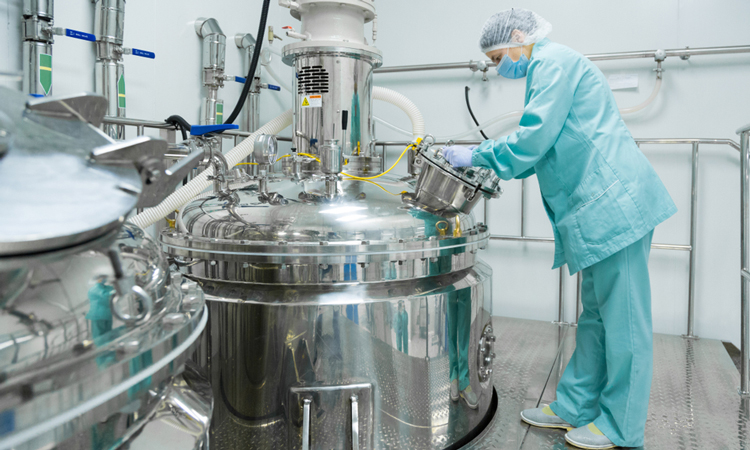 The Peter Dunnill award and Richard Wilson impact award were given to Sharon Grimster and Dr Sarah Goulding, respectively. The awards were presented at the UK BioIndustry Association (BIA) 16th bioProcessUK conference.
Grimster and Goulding were recognised for their work and contributions to the bioprocessing and biologics manufacturing sector.
Steve Bates OBE, Chief Executive of the BIA said: "I'm delighted that Sharon and Sarah are receiving these awards, this is recognition of their hard work over many years in helping build the vibrant and world leading UK bioprocessing sector we have today. They have been trailblazers in the bioprocessing sector and their work in bringing together the different parts of the ecosystem has greatly benefitted the UK sector, companies and patients."
Sharon Grimster, VP and General Manager for Wales at ReNeuron, winner of the Peter Dunnill award said: "Receiving this award is a great honour and I am thankful to all of those that I have had the opportunity to work with and learn from in this vibrant bioprocessing community.  The support of organisations such as the BIA, Innovate UK, Cell and Gene Therapy Catapult (CGTC), Medicines Manufacturing Industry Partnership (MMIP) and the excellent industry focussed universities further enable us all to make significant contributions to the original vision of the Bioprocess Industry and Growth Team report of 2005.
"I have been fortunate to have started my career in the early days of recombinant protein therapeutics at Celltech and to have learnt many lessons with both small and large molecules in small and large organisations, before taking on my current role at ReNeuron, where Advanced Therapy Medicinal Products (ATMPs) are managing to shift the dial in terms of potential treatments for unmet clinical needs." 
Dr Sarah Goulding, Specialist in advanced therapies and medicines at the Knowledge Transfer Network (KTN), winner of the Richard Wilson impact award said: "I am surprised, delighted and very humbled to receive this award from peers at bioProcessUK. It is a privilege to work with a community that is so welcoming, energetic and passionate about making a difference in how we manufacture the medicines of the future."
Related topics
Related people