Multiple myeloma treatment receives IND from FDA
The FDA has granted Investigational New Drug (IND) authorisation to KP1237 for the treatment of multiple myeloma using a patient's own Natural Killer cells.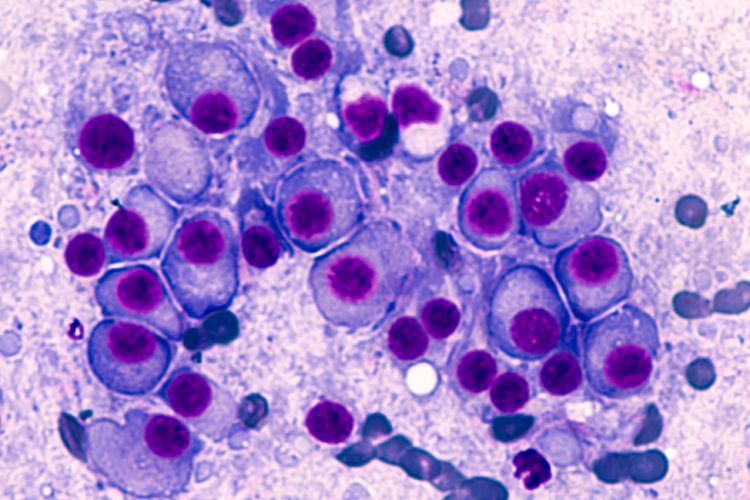 The US Food and Drug Administration (FDA) has approved an Investigational New Drug (IND) application for KP1237, a CD38-targeting antibody-recruiting molecule (ARM™), that uses a patient's Natural Killer (NK) cells to treat multiple myeloma post-transplant. 
Granted to Kleo Pharmaceuticals, the company can now initiate a safety and tolerability clinical study for the drug. 
According to the business, the single-arm study will be conducted in 25-30 patients with exploratory endpoints that assess the minimal residual disease conversion rate at 90-100 days after transplantation. The trial is expected to begin enrollment in the first half of 2020 and topline data are expected in the second half of 2021.
"We are excited to have clearance to initiate a clinical trial in the US that addresses a significant unmet medical need in newly diagnosed, post-transplant multiple myeloma patients," said Kleo Chief Executive Officer Dr Doug Manion. 
In this trial, KP1237 will be investigated as a "cell homing" molecule to target the patient's activated NK cells to the CD38-expressing tumour. Current anti-CD38 therapeutic antibodies kill NK cells and are not approved for use in this clinical setting. 
Non-clinical efficacy data presented by the company has demonstrated that CD38-ARMs are able to kill multiple myeloma cells by antibody-dependent cellular cytotoxicity without depleting CD38-expressing immune cells. The data has also demonstrated that the CD38-ARM molecule did not induce complement-dependent cytotoxicity (CDC), suggesting it is not likely to cause CDC in humans.