NICE fails to recommend the combination of pembrolizumab and axitinib for kidney cancer on NHS
The National Institute for Health and Care Excellence (NICE) has stated that combined use of the drugs pembrolizumab and axitinib is not recommended for untreated advanced renal cell carcinoma in adults.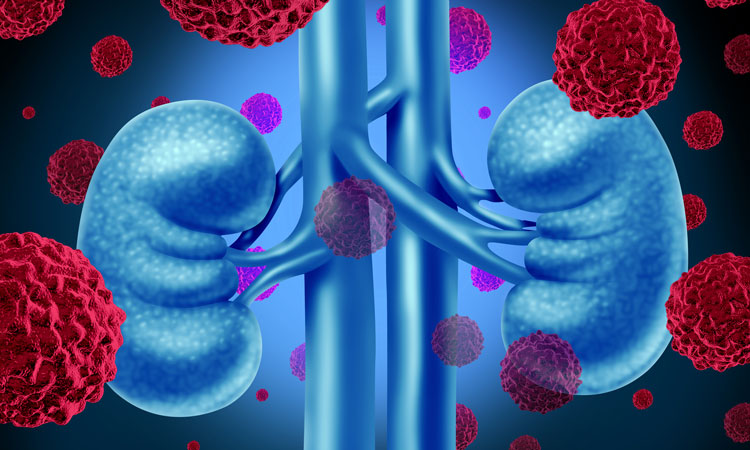 NICE has issued this recommendation following assessment of clinical trial data. It states that, despite combined use of pembrolizumab with axitinib showing an improvement in efficacy over other treatments, it fails to demonstrate sufficient benefit to warrant it a cost-effective option for the UK National Health Service (NHS).
NICE asserted that its recommendation is not intended to affect the treatment of those patients currently using this combination of drugs; ie, if their treatment began prior to this published recommendation. Those individuals may continue without change to the funding arrangements that were in place before this guidance was issued, until such time as they and their NHS clinician consider it appropriate to stop. 
Reasons for pazopanib recommendation
Current treatment for untreated advanced renal cell carcinoma includes pazopanib, tivozanib or sunitinib. Also, cabozantinib is recommended for patients with intermediate or poor-risk cancer as defined by the International Metastatic Renal Cell Carcinoma Database Consortium. NICE claim that the treatment combinations nivolumab with ipilimumab and avelumab with axitinib cannot be comparators in this appraisal because they are not established practice. Nivolumab with ipilimumab is recommended through the Cancer Drugs Fund (and so not routinely commissioned) and avelumab with axitinib is currently being appraised by NICE.
Clinical trial evidence shows that pembrolizumab with axitinib is more effective than sunitinib for people with untreated renal cell carcinoma, but the lack of certainty regarding long-term benefit means the cost-effectiveness estimates are uncertain.
Uncertainties in the clinical evidence would not be resolved through data collection in the Cancer Drugs Fund and so, consequently, pembrolizumab with axitinib is not recommended for use in the fund. 
Pembrolizumab with axitinib does not meet NICE's criteria to be a life-extending treatment at the end of life. The cost-effectiveness estimates are too high for NICE to consider it an acceptable use of NHS resources; hence, pembrolizumab with axitinib is not recommended.