EC grants marketing authorisation to Givlaari® (givosiran) for acute hepatic porphyria
The developers of givosiran announced the European Commission (EC) has granted the drug marketing authorisation based on results of the Phase III ENVISION trial.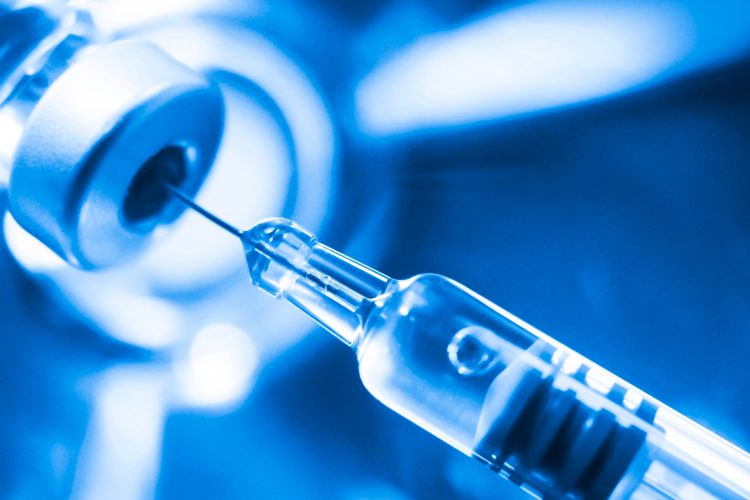 The European Commission (EC) has granted market authorisation for Givlaari® (givosiran) in the treatment of acute hepatic porphyria (AHP) patients aged 12 and older. The drug was approved by the US Food and Drug Administration (FDA) for the same indication in November 2019.
AHP is a rare genetic condition characterised by debilitating attacks of severe abdominal pain, vomiting and seizures, which can cause life-threatening paralysis or respiratory arrest. Givosiran is an RNAi therapeutic, administered through subcutaneous injection once a month, which targets aminolevulinic acid synthase 1 (ALAS1) to prevent porphyria attacks and reduce chronic pain associated with the condition.
Givosiran works by specifically reducing elevated levels of ALAS1 mRNA, leading to a reduction of toxins which are thought to cause the attacks and other APH disease manifestations.
The authorisation was based on data from the Phase III ENVISION trial, a global randomised, double-blind, placebo-controlled, multicentre study to evaluate the efficacy and safety of givosiran in patients with a documented diagnosis of acute intermittent porphyria (AIP, the most common subtype of AHP) over six months. Of the 94 patients enrolled 47 were given givosiran injections at a dose of 2.5mg/kg monthly.
Trial results:
74 percent reduction in the rate of attacks requiring hospitalisation, urgent healthcare visits or intravenous hemin administration at home for patients on givosiran
50 percent of givosiran recipients were attack free over the six-month trial period, compared to 16.3 percent on placebo
daily worst pain reported by patients was significantly improved for givosiran cohort
givosiran reduced use of other treatments including hemin, urinary aminolevulinic acid (ALA) and urinary porphobilinogen (PBG).
Upon completion of the trial 99 percent of patients enrolled in the ENVISION open-label extension (OLE) to receive givosiran on an ongoing basis.
The most frequent adverse reactions included injection site reactions, nausea and fatigue.
"We are committed to bringing Givlaari to patients in Europe as rapidly as possible and plan to build on our experience in the US by proactively engaging with national authorities in Europe around a value-based agreement framework which we hope will accelerate patient and provider access to Givlaari," said Barry Greene, President of Alnylam Pharmaceuticals Inc, the developers of givosiran. "While every country has its own process for measuring the value of new medicines, we believe this framework will appeal in many countries as it combines payment based on performance with additional financial mechanisms to ensure the long-term financial sustainability of the treatment of all AHP patients in line with the authorised indication of Givlaari."
Givlaari was granted Priority Medicines (PRIME) Designation by the European Medicines Agency (EMA) as well as Orphan Drug Designation in the EU. The drug was also granted an accelerated assessment, which is designed to bring new treatments deemed to be of major public health interest and therapeutic innovation to patients more quickly. Givosiran is also awaiting approval in Brazil where it is under priority review.