Emerade 150 micrograms auto-injectors recalled in UK
The UK MHRA has announced that Emerade 150 micrograms solution for injection is being recalled due to an error in one component of the auto-injector.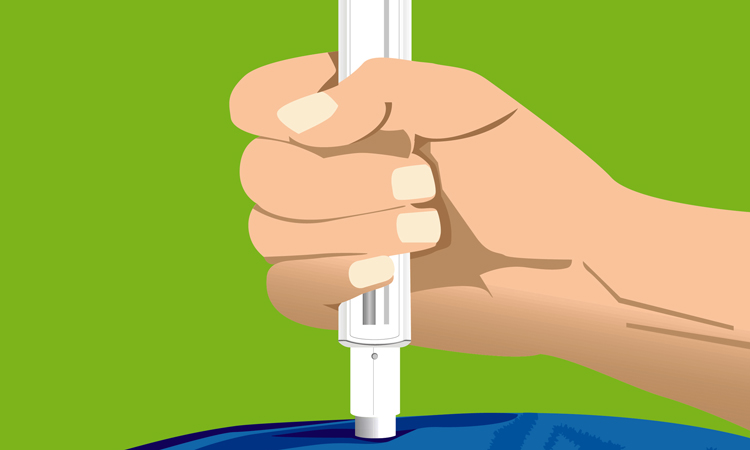 The UK Medicines and Healthcare products Regulatory Agency (MHRA) has announced a Class 2 medicines recall for Emerade 150 micrograms (mcg) solution for injection in a pre-filled syringe, PL 33616/0013. 
The company which produces the syringe, Pharmaswiss Česka republika (an affiliate of Bausch & Lomb UK Limited), is recalling all unexpired batches of the auto-injectors (also referred to as pens) from patients due to an error in one component of the auto-injector believed to cause some pens to fail to activate and deliver adrenaline.
Results from manufacturer testing of Emerade auto-injectors recalled from patients in Europe indicate that approximately 13 percent of pens need higher than normal force to activate, implying a higher risk of activation failure than was previously understood. This applies to all strengths of Emerade, says the MHRA. 
For Emerade 150mcg auto-injectors, the MHRA, in conjunction with the Department of Health & Social Care (DHSC) has established that there are sufficient supplies of alternative auto-injectors to allow for a recall to patient level.
GPs have been asked to send an approved letter to the appropriate patients and carers who have been prescribed Emerade 150mcg auto-injectors.
Healthcare professionals who prescribe, supply or administer adrenaline auto-injectors, or who advise patients and their carers, should ensure that they:
identify patients who have been supplied with Emerade 150mcg auto-injectors and ensure they are reviewed to determine whether their adrenaline auto-injector prescription is still appropriate and in line with existing guidance
immediately inform patients and carers to request a new prescription to replace each auto-injector with one new adrenaline pen in an alternative brand. Healthcare professionals should be aware that the licensed dosing recommendations for each brand of pen are not identical. 
inform patients to return the syringes to the pharmacy, only when they have two alternative adrenaline auto-injectors in their possession.
More information about the recall can be found here. 
Related topics
Related drugs