Olumiant (baricitinib) granted Breakthrough Therapy designation by FDA
Baricitinib has been granted Breakthrough Therapy as a treatment for alopecia areata, an autoimmune condition with no FDA-approved therapies.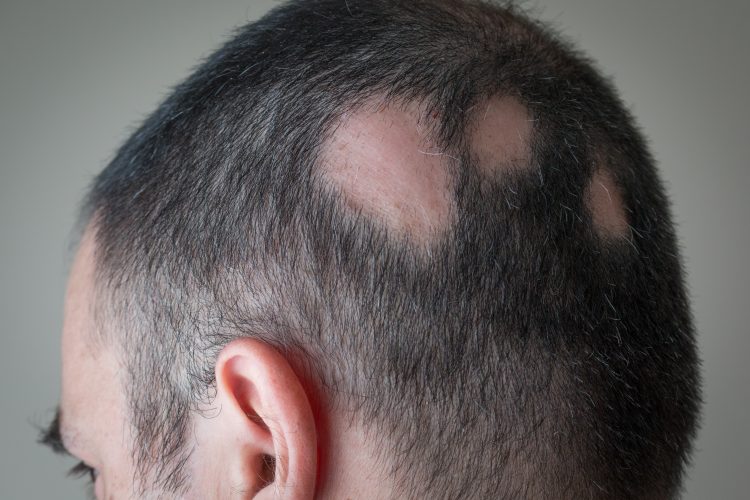 The developers of Olumiant (baricitinib) tablets, Eli Lilly and Company, have announced that the US Food and Drug Administration (FDA) has granted the drug Breakthrough Therapy designation for the treatment of alopecia areata (AA), an autoimmune condition that results in unpredictable hair loss.
Breakthrough Therapy designation is designed to expedite the development and review of drugs intended to treat a serious condition when pre-clinical or clinical evidence suggests it may offer benefits over currently available therapies.
"Patients with AA currently do not have any FDA-approved treatment options available to them," said Dr Lotus Mallbris, vice president of immunology development at Lilly. "AA not only causes hair loss but also may be a psychosocial burden for people living with this disease. At Lilly, we aspire to create new medicines that can give hope to patients. We look forward to working with the FDA to further explore baricitinib's potential to become the first approved treatment option for these individuals."
The designation was based on the Phase II results of the adaptive Phase II/III study BRAVE-AA1. The adaptive study evaluated baricitinib against placebo in adult patients with AA. In the Phase II portion no adverse events were reported and the most common side effects were upper respiratory tract infections, nasopharyngitis and acne.
The Phase II and Phase III trial results and an additional Phase II double-blind study (BRAVE-AA2), are currently being used to assess the efficacy and safety of the 2mg and 4mg doses of baricitinib relative to placebo.
"There are millions of people around the world affected by and living with AA," said Dory Kranz, president and Chief Executive Officer of the National Alopecia Areata Foundation. "We're encouraged by baricitinib's potential to be one of the first FDA-approved medicines to treat AA."
Baricitinib 2mg doses are currently approved for the treatment of adults with moderately to severely active rheumatoid arthritis (RA).