Nitrosamine detection: Meet EMA and FDA regulations
In 2018, the presence of the nitrosamine N-nitrosodimethylamine (NDMA), a potential carcinogen, in certain sartan active pharmaceutical ingredients (APIs) resulted in several regulatory warnings and recalls of contaminated products.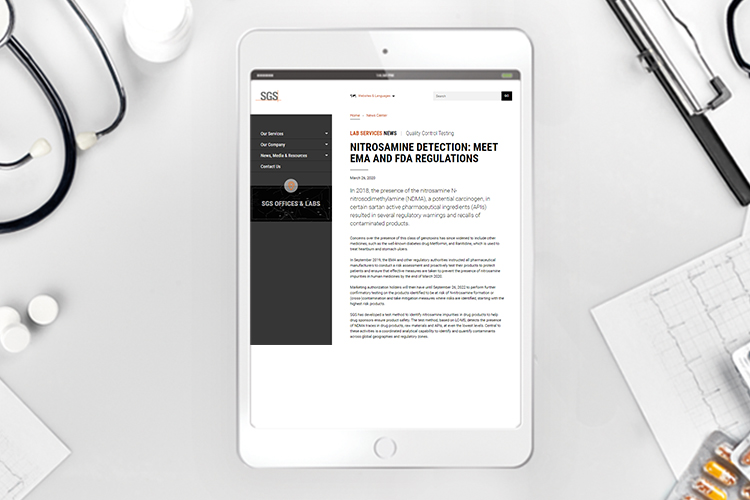 Concerns over the presence of this class of genotoxins has since widened to include other medicines, such as the well-known diabetes drug Metformin, and Ranitidine, which is used to treat heartburn and stomach ulcers.
In September 2019, the EMA and other regulatory authorities instructed all pharmaceutical manufacturers to conduct a risk assessment and proactively test their products to protect patients and ensure that effective measures are taken to prevent the presence of nitrosamine impurities in human medicines by the end of March 2020.
Related topics
Related organisations