SGS biosafety laboratory offers gmp compliant vaccine testing solution for coronavirus
SGS's Center of Excellence for biosafety can help contribute to the fight against coronavirus.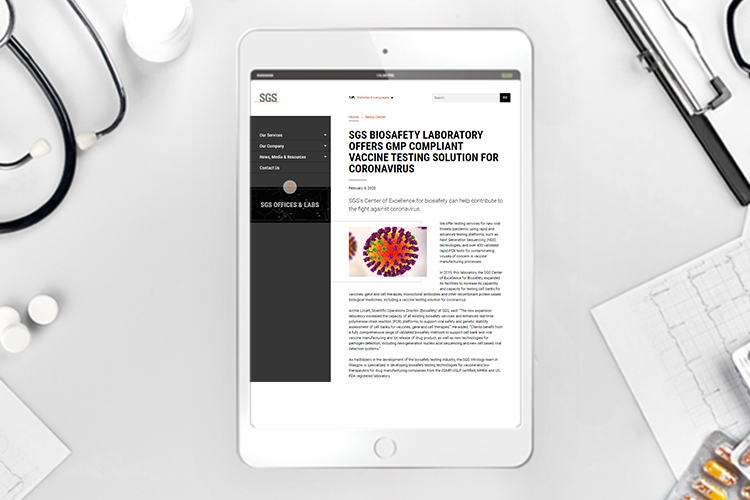 We offer testing services for new viral threats/pandemic using rapid and advanced testing platforms, such as Next Generation Sequencing (NGS) technologies, and over 400 validated rapid PCR tests for contaminating viruses of concern in vaccine manufacturing processes.
In 2019, this laboratory, the SGS Center of Excellence for Biosafety, expanded its facilities to increase its capability and capacity for testing cell banks for vaccines, gene and cell therapies, monoclonal antibodies and other recombinant protein based biological medicines, including a vaccine testing solution for coronavirus.
Related topics
Related organisations