EMA warns about side effects of chloroquine and hydroxychloroquine for COVID-19 treatment
The COVID-19 European Medicines Agency (EMA) pandemic Task Force (COVID-ETF) warned that chloroquine and hydroxychloroquine are yet to be proved effective at treating COVID-19 and that their side effects could be fatal.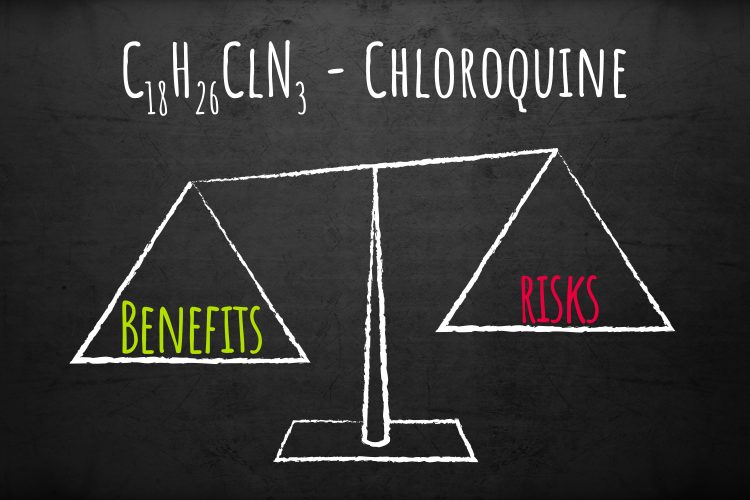 In a statement, the COVID-19 EMA pandemic Task Force (COVID-ETF) has said that using chloroquine and hydroxychloroquine to treat the novel coronavirus is still being tested and the benefits of these drugs have not yet been demonstrated, but their potential side effects have.
According to the COVID-ETF, both chloroquine and hydroxychloroquine have been shown in studies to cause heart rhythm problems, due to electrical activity disruption. The task force also said that this could be fatal if the medication is taken at high doses or combined with other drugs, such as the antibiotic azithromycin, that have similar effects on the heart.
Chloroquine and hydroxychloroquine are currently authorised for treating malaria and certain autoimmune diseases. Other known side effects include liver and kidney problems, nerve cell damage that can lead to seizures and hypoglycaemia (low blood sugar).
Chloroquine and hydroxychloroquine are both in clinical trials testing their efficacy and safety treating patients with COVID-19. However, the COVID-ETF stressed that the clinical data are still limited and inconclusive and that the potential benefits of the drugs are yet to be demonstrated.
Some of the clinical trials are investigating higher doses than recommended for the authorised indications, which may increase the risk of serious side effects, said the task force.
The COVID-ETF also stated that healthcare professionals should closely monitor COVID-19 patients receiving chloroquine or hydroxychloroquine and consider pre-existing heart conditions that could make patients more prone to heart rhythm issues when prescribing the medications. Caution should also be exercised when combining these treatments with other medicines such as azithromycin, that may cause similar side effects on the heart. The task force said these drugs should only be taken as part of clinical trials for patients with COVID-19, used only with a prescription and when under supervision by a doctor.
The group concluded that patients and healthcare professionals should report any suspected side effects to their national regulatory authorities and that the European Medicines Agency (EMA) and these authorities are closely monitoring the progress of potential COVID-19 treatments in order to expedite their development.