Gilead announces primary endpoints met in Phase III remdesivir trial
Gilead has said that topline results for clinical recovery have been demonstrated in a Phase III trial of remdesivir, tested in COVID-19 patients.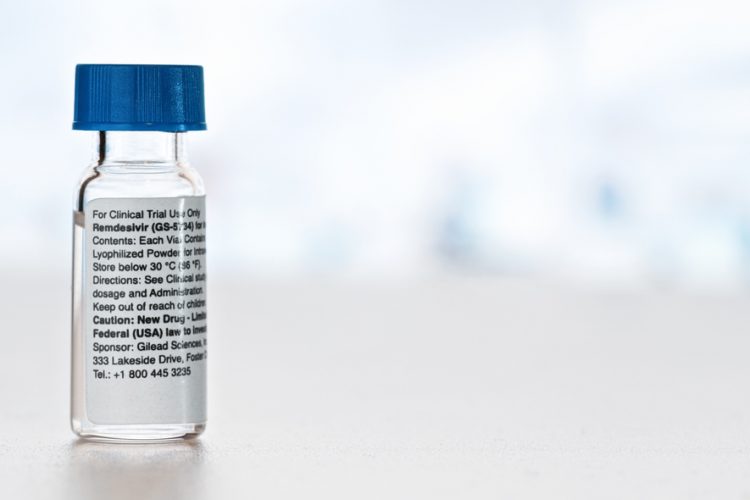 Gilead Sciences has announced that positive data has emerged from the US National Institute of Allergy and Infectious Diseases' (NIAID) study of the investigational antiviral remdesivir for the treatment of COVID-19. According to the company, the primary endpoints of the trial have been met and NIAID will provide detailed information at an upcoming briefing.
Remdesivir is an investigational nucleotide analogue that has demonstrated broad-spectrum antiviral activity both in vitro and in vivo in animal models against multiple emerging viral pathogens, including Ebola, Marburg, Middle East respiratory syndrome (MERS) and severe acute respiratory syndrome (SARS). In vitro testing conducted by Gilead has demonstrated that remdesivir is active against COVID-19. The safety and efficacy of remdesivir for the treatment of COVID-19 are being evaluated in multiple ongoing Phase III clinical trials.
The company has announced that topline results from the open-label, Phase III SIMPLE trial of remdesivir in hospitalised patients with severe manifestations of COVID-19 disease have been demonstrated. The study showed that patients receiving a five-day treatment course of remdesivir achieved similar improvement in clinical status compared with those taking a 10-day treatment course. According to the company, no new safety signals were identified with remdesivir across either treatment group.
In this study, the time to clinical improvement for 50 percent of patients was 10 days in the five-day treatment group and 11 days in the 10-day treatment group. More than half of patients in both treatment groups were discharged from the hospital by day 14. On this day, 64.5 percent of patients in the five-day treatment group and 53.8 percent of patients in the 10-day treatment group achieved clinical recovery.
"Unlike traditional drug development, we are attempting to evaluate an investigational agent alongside an evolving global pandemic. Multiple concurrent studies are helping inform whether remdesivir is a safe and effective treatment for COVID-19 and how to best utilise the drug," said Dr Merdad Parsey, Chief Medical Officer at Gilead Sciences. "These study results complement data from the placebo-controlled study of remdesivir conducted by NIAID and help to determine the optimal duration of treatment with remdesivir. The study demonstrates the potential for some patients to be treated with a five-day regimen, which could significantly expand the number of patients who could be treated with our current supply of remdesivir. This is particularly important in the setting of a pandemic, to help hospitals and healthcare workers treat more patients in urgent need of care."
Gilead expects data at the end of May from the second SIMPLE study evaluating the five- and 10-day dosing durations of remdesivir in patients with moderate COVID-19 disease.
The company says it will continue to discuss the growing data set regarding remdesivir as a potential treatment for COVID-19 with regulatory authorities.