The University of Nottingham and I Holland collaborate in Anti-Stick Research
I Holland are delighted to announce the launch of a two year TSAR project…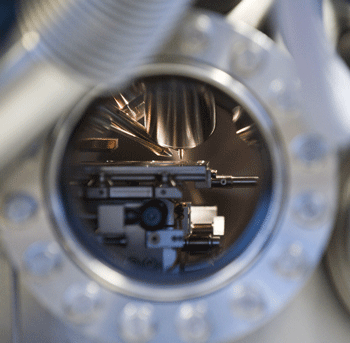 As part of their on-going study of the science behind tabletting, leading tablet tooling manufacturer I Holland are delighted to announce the launch of a two year 'Tabletting Science Anti-stick Research' project (TSAR project).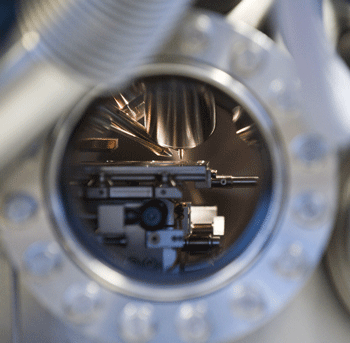 The aim of this 24 month programme (carried out with the highly respected School of Pharmacy at The University of Nottingham) is to further investigate the root causes of why formulations stick to tablet tooling surfaces. Sticking is one of the biggest problems facing tablet manufacturers today and I Holland lead the way in developing new coatings to combat this issue. Formulation sticking to tablet tooling can be due to several parameters such as: Van der Waals Forces; Capillary Action; Deformation Mechanics and Static Electricity to name but a few. It is these interactions that the TSAR project is designed to quantify, enabling I Holland customers to benefit from a unique 'optimum coating selector' drawing on solid scientific research.
Using many notoriously sticky excipients and API's, including Ibuprofen, the TSAR project aims to analyse why one coating prevents sticking where another does not. I Holland regularly solve these problems through scientific trials but, as this takes time and can increase end user costs, they have chosen to innovate further by developing a predictive tool to speed up this process. TSAR will use a variety of highly advanced surface characterisation techniques including: Scanning Electron Microscopy (SEM); Laser Profilomitry; Atomic Force Microscopy (AFM); Adhesion Mapping; X-Ray Photoelectron Spectroscopy (XPS); Raman Spectroscopy and Time of Flight Secondary-Ion Mass Spectrometry (ToF-SIMS – pictured).
Heading up this high value project is Professor Clive Roberts who has led previous research focussed on quantitative measurements of the surface properties of pharmaceutical materials, using a range of nano-scale techniques, leading to a Queens Award for Industry in 2011. Managing the project for I Holland is Rob Blanchard (Research & Development Manager) with Chris Prideaux (Managing Director) overseeing. TSAR builds on previous Atomic Force Microscopy research (link) and represents a significant further investment from I Holland which will ultimately benefit customers worldwide. I Holland expect to release progress reports throughout this 2 year project, if you would like to be included in these product updates please email: [email protected]